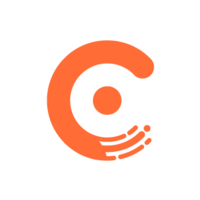 21 March 2018, India:
SaaS startup Chegebee has raised $18.5 million (₹120 crore) in Series C round of funding. The funding round was led by Insight Venture Partners. Existing investors Accel Partners and Tiger Global Management also participated in the funding round.
As a part of deal, Harley Miller, Vice President at Insight Venture Partners will join the Board of Chargebee.
The startup will use the fresh capital for investment in product R&D, sales, marketing, and growth to expand aggressively into newer markets and segments.
Krish Subramanian, co-founder & CEO, Chargebee said, "We see a strong trend in subscription businesses across the globe. As these players scale, they need to focus on building sustainable businesses and have a reliable billing system. There will be next gen businesses that will start with the subscription model and large businesses that have use this model one sliver of their business. Chargebee offers scalable model for merchants to have the flexibility of building sustainable businesses and managing billing which is a mission critical area.
Krish Subramanian added, "With Insight's support, this investment will be channelised towards furthering our goal to democratise billing and subscription management, and empower teams to create customer-first subscription experiences, without the developer dependencies that exist in most systems today."
Harley Miller, Vice President at Insight Venture Partners said, "Chargebee delivers a broader and deeper subscription billing management solution built for both non-technical business users as well as developers. As a firm, we are long on recurring revenue businesses. Chargebee is poised to capitalise on this trend, as its solution is both robust and easy to use for SMB and enterprise clients alike."
In 2011, ChargeBee was founded by Rajaraman S, Thiyagarajan T, KP Saravanan and Krish Subramanian. The company claims to have over 7,000 customers in 53 countries. It is a subscription and recurring billing management solutions company. It offers a SaaS (Software as a Service) solution which simplifies billing complexities and functions for subscription businesses. It competes with Stripe, Braintree, PaypPal, Adyen and others.
(Image – Chargebee)