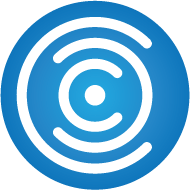 12 April 2018, India:
IoT startup Chariot has raised ₹2 crore in pre-Series A round of funding. The funding round was led by GEMs Partners.
The startup will use the capital for servicing existing and future clients of Chariot, as well as for further product development and market expansion.
Nilay Mehrotra, cofounder & CEO, Chariot said, "Raising investment for the first time marks a significant milestone for our start-up, at the core of which lies a dual ecosystem of Internet of Things (IOT) and Artificial Intelligence (AI). Within only one year of inception, Chariot has started working with large corporates and listed giants in India and across the globe. This investment by GEMs Partners will help us in further consolidating our reach at the global level, upgrading in-house technology platform, infrastructure and products, and also in pushing internal growth."
Raj Garg, Co-founder & CTO, Chariot said, "
We believe harnessing the power of technology is the key to sustainable world, as we see a marked increase in the use of IoT integrated products and devices across the globe. Our products are designed to exemplify the intelligence of AI and efficiency of Machine Learning, all of which are being combined to formulate a smart ecosystem providing real-time data insights for the tasks at hand."
Aditya Gupta, Managing Partner at GEMs Partners said, "IoT will become an integral part of our day-to-day lives! It is the future – in both homes, office & industries. It will also be the foundation as we move towards 'smart cities'. Chariot, a world leader in both IoT devices and a universal back-end software platform, has huge market potential and growth opportunities. In addition, the founders' experience, commitment and existing success played a huge part in our decision making."
Chariot was founded by Nilay Mehrotra and Raj Garg in 2017. It delivers comprehensive Platform-As-A-Service (PaaS) and Software-As-A Service (SaaS) solutions for rapidly developing and operating big data, predictive analytics, and so on.
(Image – Chariot)
Comments
comments