Launching a mobile app to the market is the most precious moment for a business entrepreneur. An app development consumes a lot of time & money and considered to be a great step towards business success. Keeping all these factors in mind, app marketers put their step in the battleground and try to make their amazingly developed app famous among people.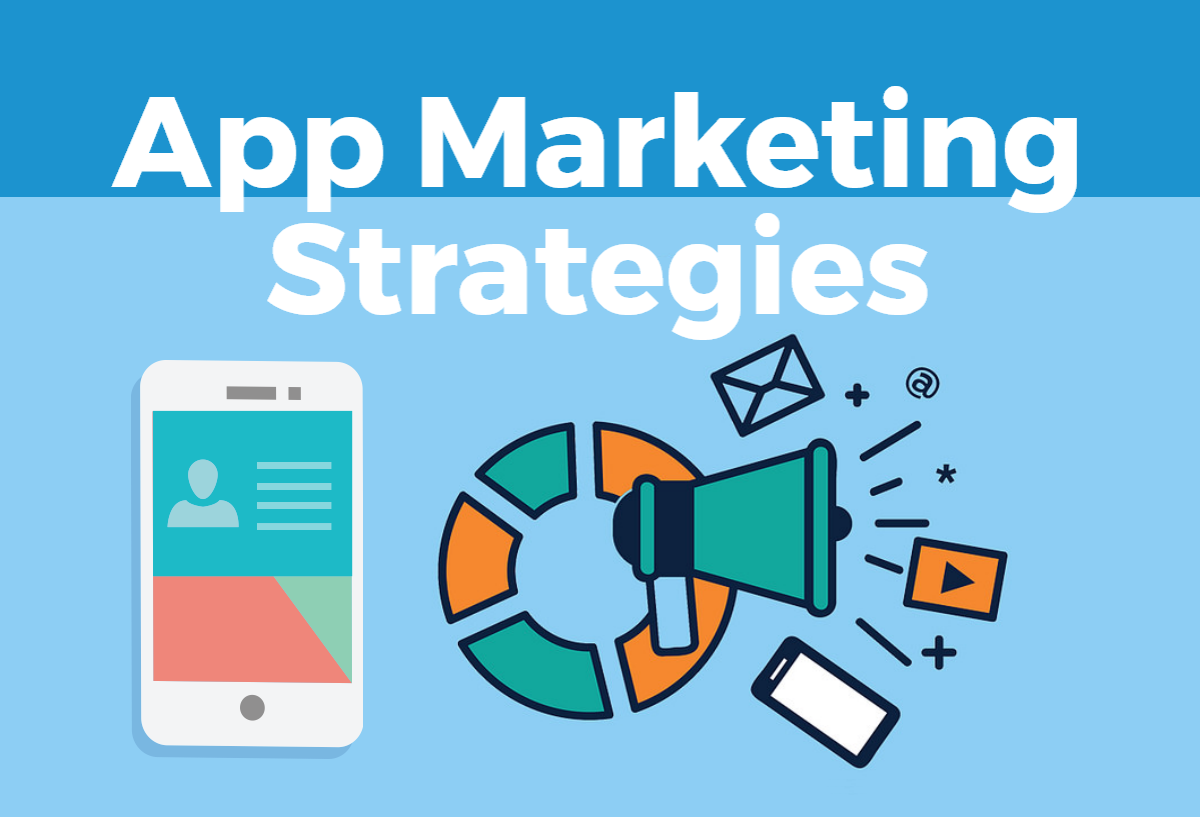 Along with other facts, one of the crucial facts is that today marketing is not as easy as it seems, even it is becoming daunting day-by-day. The only way which can save today's marketers is proper planning and strong app marketing strategies.
As a matter of fact, planning of app marketing should be initiated at the time of development so that it could be timely implemented to get the results. Many marketers take it lightly and overlook the phase of strategy planning. For their information, it can be stated that if everything is pre-planned and done well their effort will be paid off.
We know that it is very difficult to concentrate on the marketing strategies at the same time when you are focused on developing the app. To help you out, many marketers have put their ideas and experience in the form of strategies that you have to follow in order to lead your app to the top category in the app store.
Start initiating app marketing before the app launch
Your marketing efforts come into the movement right from the moment you start developing your mobile app. From day one, developers keep app success and marketing concerns in mind which assists them to create a feature-rich and outstanding app for users. So, if you want to make your app shine on app store, you have to prior think of your app marketing timeline and it would be better if you promote your app before its launch day. This will help improve your app marketing base which continues to build and gradually reach the peak of app stores.
Engage interested users as early as possible
One of the best ways to take your app towards the success is maximum user engagement. You may let your potential customers know about your upcoming app as soon as you can. If they should be a part of this process, they can even help in improving and maximizing the app features by giving their innovative ideas. Through their quality feedback, you can judge your app development and so can improve it to make it usable for users. Be proactive with the user's perceptions and try to build an app accordingly.
Video trailers
It is always a great idea to promote the product before its launch via short video add. An advertising video clip contains entire app concept, its features and UI/UX that quickly grab visitor's attention. Consequently, it is an awesome thought to be included in app marketing strategy. So, if you provide a quick glimpse of your video to your prospects and targeted app users, it would be highly beneficial for your business. It will directly affect the app downloads ratio as users will already get attracted by its features.
Know your target customers
In order to advertise a mobile app, it is extremely important to know the taste of your target audience. If you do so, you will be able to get the exact idea of developing an app. Now, it's all up to you how you develop your app so that it caters the needs of targeted customers. Remember, when you initiate and start creating an app, your intention would be to satisfy the audience in any manner.
Identify market competitors
Once you are aware of your prospect's needs, the next objective is to identify the market competitors. Studying the market will help you in this phase. By doing so, you can quickly grab the app idea similar to yours which make you clearer about your app concept. With the help of this strategy, you will get the scope to make changes in your app to make it strong in front of competitor's app. This is the best marketing technique and provides profitable results if implemented properly.
Pre-launch PR distribution
In this competitive business world, it is uncertain that whether your stunning masterpiece will even get success or not. There is an awesome solution for this. To make your mobile app famous and demanding, you have to distribute press releases regarding your forthcoming app and its amazing features. Distributing press releases on different popular websites will make it worth-reading and make users wait till its launch. It is a proven marketing technique and proves to be the best in all manners.
Endnote:
Given points will definitely provide you a bright way to take your app to the top of the app store. These strategies are proven and considered reliable when it comes to advertising a mobile app to the app store. Following the same will surely provide you an edge ahead of your competitors.
Also Read:
How To Apply Neuroscience To Marketing Strategy For Startups ?
Increase App Downloads, How To Achieve That Magical Number ?
(Disclaimer: This is a guest post submitted on Techstory by the mentioned authors.All the contents and images in the article have been provided to Techstory by the authors of the article. Techstory is not responsible or liable for any content in this article.)
About The Author:
Tom Hardy is a hard working person dedicatedely employed at Sparx IT Solutions- Android App Development Company. He is highly skilled and has engaged himself in keeping a close watch on the true facts of the designing domain. He keeps researching new designing techniques and trends to serve the users with the knowledgeable and informative write-ups.