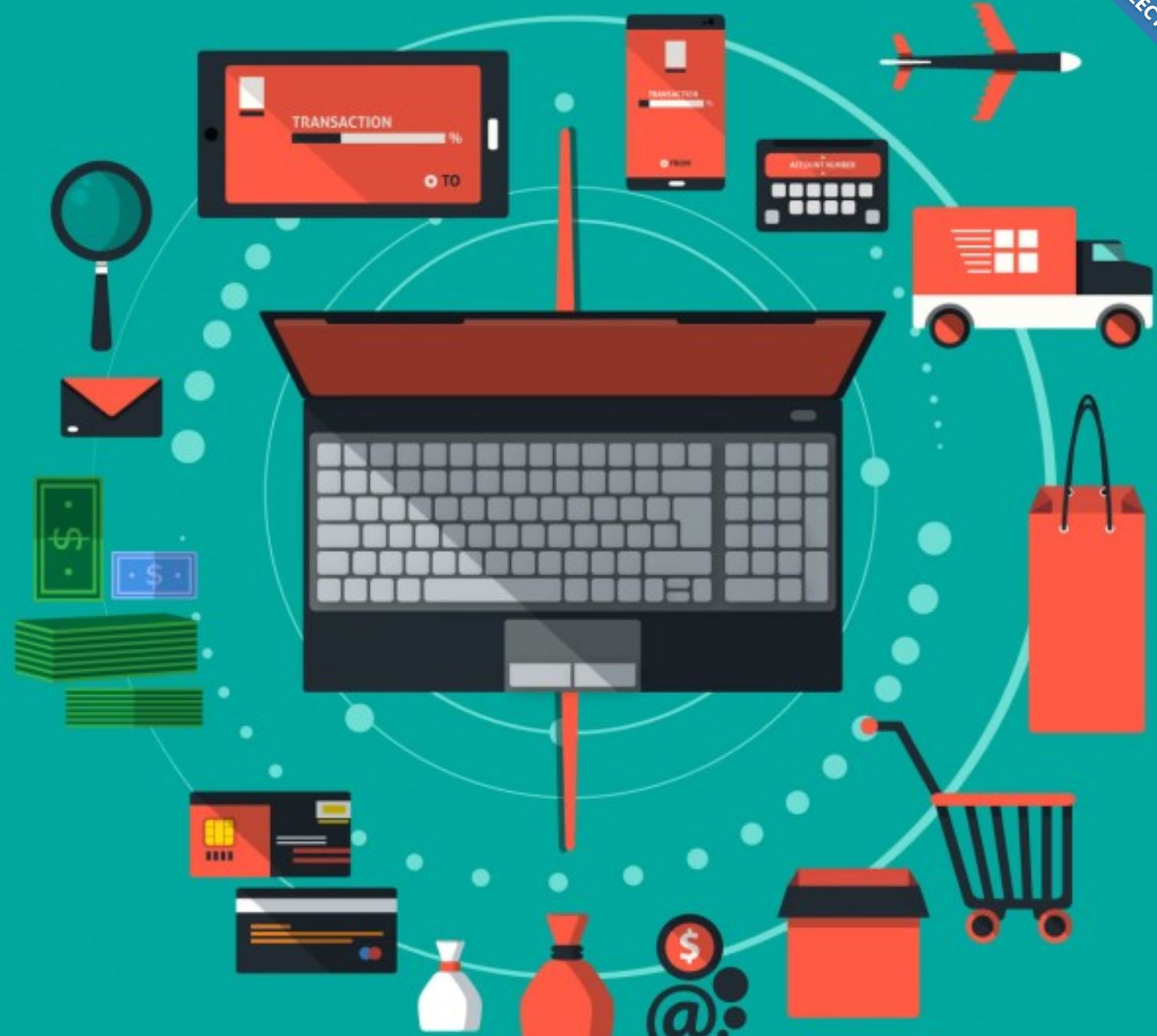 With second largest internet users in the world, India is also witnessing a rapid growth in internet ready population and online shoppers which may result in Indian e-commerce market touching $16 billion by the end of this year. With the emergence of e-commerce business the buying experience of consumers has totally changed. Over the last two years the sector has seen a rapid growth especially with the adoption of new technologies which are making this sector to be more reachable and efficient. According to eMarketer's latest forecasts, worldwide business-to-consumer (B2C) ecommerce sales will reach $1.5 trillion and India is not untouched with it.
E-tailors today unanimously agree on technology being the backbone of their business. Be it hiring professionals at a premium or driving innovation through in-house technologies, the virtual platforms cannot do without constant improvisation in technology. Essentially, technology plays an instrumental role in e-commerce when it comes to search, personalization and customization, which entails in-depth analysis of a consumer's buying and surfing habits, apart from streamlining payment processes and order management. Technology also plays a key role in overall administration, including merchant management, price determination and dispute resolution. With the large volumes of data generated in the process, an efficient data analytics mechanism is also of paramount importance. Consequently, e-commerce companies end up spending a considerable chunk of their revenues on shoring up their technological capabilities, both in terms of research and development and investing in manpower.
As a generation, the customer today needs things fast and needs them to work seamlessly. The Internet has redefined people's buying behavior. Technologies like the Internet and personal computer are, of course, at the heart of the e-commerce revolution. But more recently, the explosive popularity of cell phones fueled heavy investment into boosting data-transfer speeds, allowing faster, more-efficient and wireless business-to-business and business-to-customer connections. For example, consumers today can interact with e-commerce businesses from just about anywhere. Even if no cellular networks offer service to a region, satellite networks usually do.
With most of the growth in shopping coming through the mobile channel and customers being more open to installing apps, IoT is expected to bring a lot of changes to the E-commerce industry. The Internet of Things has the potential to let retailers personalize customer outreach and service with laser-like precision and become more of a personal digital assistant to consumers. The Internet of Things will be more about services than things. With IoT becoming ubiquitous, e-commerce companies can explore new ways to ensure the best customer experience by real time tracking and much more options. The Internet of Things market is expected to be huge, connecting millions of devices and generating spending of $1.7 trillion by 2020. Consumers' inclination and adoption of Internet and smartphones is one of the major drivers of e-commerce in our country and with over 300 million internet users, India is surely a go-to destination for e-commerce businesses. The smartphone market in India is also growing steadily, making a 35% share of the overall mobile phone market. We see technologies like cloud, Mobile Applications, Digital Advertisements and Search Engine Optimization contributing to the success of e-commerce business in the country.
However, despite such exponential growth, challenges remain for the e-commerce sector. There are several instances of high volume delivery during the festivities in India becoming very challenging for the tech service provider to service. So, while these sleek new features provide a lot of ease to the customer, it makes it hugely challenging to provide and maintain them at a short notice. We try getting around the problem by staying ahead of the curve. Innovation is THE defining value at GlobalLogic. Over 10% of time of senior technical resources in the organization is invested towards quick prototypes of what's next in the market, how we can make things better, faster and more user friendly. We have built multiple accelerators to develop native eCommerce apps, do better first mile and last mile logistics and leverage the use of IoT in eCommerce – both digital and Brick and Mortar.
Our leadership in experience design also makes us an invaluable partner to companies whose products rely on a sharp user interface and unforgettable user experience. So, when a customer asks for something, it helps us easily get into a leadership position – we are not just able to suggest them how to do something but also what would not work best. A pretty neat position to be in!
It is technology such as this that will make a difference in the make or break e-commerce industry, as it grapples with multiple challenges. In the end, it is always a better user experience that makes any industry tick, and the dynamic e-commerce ecosystem is no exception. GlobalLogic has shown the way, it is for other players to follow suit.
About The Author:
This article has been written by A Nandini, Vice-President of Delivery, GlobalLogic.
(Disclaimer: This is a guest article. Techstory is not responsible or liable for the content in this post)
Comments
comments