On Wednesday, after the closing bell of Tesla's fourth quarter earnings call, Billionaire and investor Elon Musk made a highly anticipated appearance.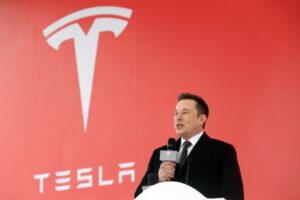 Loyal to his peculiarity, Elon Musk shared a tweet from the earnings call in real time, even as he dispensed commending statistics on the present state of the company that sought to put to rest the idea that demand for Tesla's cars is dwindling: Musk said that the order rate of January is approximately twice the rate of production, and the company looks forward to deliver 1.8 million vehicles by the end of this year.
Several other Tesla executives doused investors with as many upsides as possible to counterbalance the negative press surrounding their CEO ElonMusk, who has been in controversies after acquiring the social media platform Twitter in October last year. But still an analyst demanded to know how the new Chief Twitter was going to mollify the brand damage brought on by his sloppy amendments. In response, Musk brought to mention his 127 million followers on the platform as a sign that he is, in his own words, "reasonably popular" and that "Twitter is an incredibly powerful tool for driving demand for Tesla."
"And I would really encourage companies out there of all kinds, automotive or otherwise, to make more use of Twitter," he added. "The net value of Twitter, apart from a few people complaining, is gigantic, obviously."
To a certain extent, the effort to make things better was over worked, with many of Wall Street analysts issuing buy ratings on Tesla following the earnings call. Tesla's stock increased over 10% on its fourth quarter earnings results. Momentarily, investors are having a sense of relief but still worried of the unpredictability surrounding the economy and, of course, the next move of Tesla's CEO.
"Wall Street is bullish on Tesla, but bearish on Musk"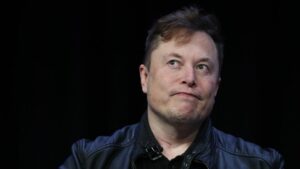 The auto maker's $24.3 billion in revenues for the fourth quarter transcended Wall Street's estimates of $24.2 billion. Another win was the earnings per share of $1.19, which surpassed the Street's estimates of $1.13. Tesla took hits on its margins due in part to the price cuts it performed on its vehicle lineup, and from the propagation of its factories in Nevada.
In a note to clients, Mark Delaney, Goldman Sachs equity analyst wrote that the company's stock will outperform the market with a price target of $200. However, Delaney affirmed that one big challenge to his thesis was a "key person risk," an apparent reference to Musk.
John Murphy at Bank of America considers Musk's "regular media updates on Twitter" a headwind for the stock because it serves "as a distraction for TSLA management."