Elon Musk – the CEO of SpaceX, Tesla, and Neuralink. If Jack Dorsey is a dual CEO, Elon Musk is the Triple CEO and the founder of several successful companies including PayPal. So, how can a list of Tech entrepreneurial genius be complete without this genius entrepreneur and investor?
Today, Musk is one of the most famous and well-known entrepreneurs. From his first web software company in 1995 to the recent 'The Boring Company' (an infrastructure company), Elon Musk has done it all.
Early life
Born in Transvaal, South Africa on June 28, 1971, Musk spent most of his childhood in Africa. He was an avid reader and developed a taste for computing since an early age of 10.
He learned to code by himself and started selling the BASIC codes of a game he developed at the age of 12 to a magazine called PC and Office Technology for $500.
Musk had a harsh childhood and a rough time at school because he was severely bullied. When he was 17 years old, Elon decided that he wanted to study in the United States rather than anywhere else.

"I remember thinking and seeing that America is where great things are possible, more than any other country in the world."

Elon Musk
He knew moving to the States would be much easier from Canada than from Africa. So, he moved to Canada to finish his graduation and then moved to the US to pursue advanced education in Physics.
The First Company
Just 2 days after getting into the university that several people dream of, i.e., Stanford, Musk dropped out to start his first company – Zip2. The company was an online 'city guide' for the newspaper publishing industry. Zip2 was bought by Compaq for $307 million in 1999.
PayPal
Elon Musk founded X.com, an online financial services and e-mail payment company in 1999. This company later transformed into PayPal in 2001.
PayPal registered tremendous growth in a very short span of time. Its growth attracted the big companies and eventually, eBay won the race and acquired it for $1.2 Billion in 2002.
The Game Changer – SpaceX
In 2001, Musk got an idea of "Mars Oasis". It was his long-term idea to save humanity from extinction and settle in the Red planet. He wanted to increase the public interest into space exploration.
Musk went to Rusia but the prices they offered were very expensive. After a year of research, he decided to build a company that could build affordable rockets on its own. This is how SpaceX was born with the vision of "true spacefaring civilization."
When SpaceX was launched, many people criticized and made fun of Musk for an unrealistic vision. But today, after having won the confidence of NASA and several successful launches into space including Musk's own car, it seems perhaps his vision can be achievable.
"I would like to die on Mars. Just not on impact."

As of 2018, SpaceX is the World's largest private producer of rocket engines. Elon Musk stated that he wants to establish a Mars Colony by 2040 with a population of more than 80,000.
An asteroid or a super volcano could destroy us, and we face risks the dinosaurs never saw: an engineered virus, inadvertent creation of a micro black hole, catastrophic global warming or some as-yet-unknown technology could spell the end of us. Humankind evolved over millions of years, but in the last sixty years, atomic weaponry created the potential to extinguish ourselves. Sooner or later, we must expand life beyond this green and blue ball—or go extinct.

Musk on his inspiration for Space civilization
Tesla
Elon Musk became the CEO of Tesla in 2008, a position he still holds. Fearing the over-exploitation of natural resources, Tesla built the world's first electric car – The Tesla Roadster in 2008.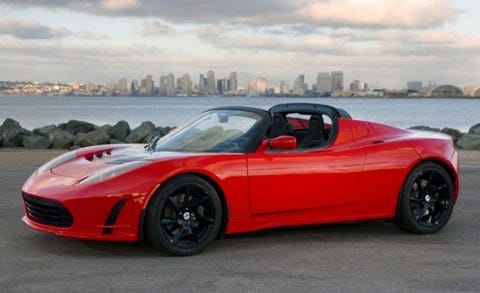 The company has traveled a long way with a long-term goal. This is how the New Tesla Roadster 2020 looks like…
SolarCity
Tesla acquired the SolarCity in 2016. It is now the second largest provider of solar power systems in the United States. Musk stated that Tesla, working with the SolarCity will help to fight the global warming effect.
"Patience is a virtue, and I'm learning patience. It's a tough lesson."

The Boring Company
"When something is important enough, you do it even if the odds are not in your favor."

Future Belongs to Elon Musk
From Artificial Technology, Nanotechnology, to Hyperloop, Musk is leaving no stone unturned to become the real version of Tony Stark. This Tech billionaire is not only visionary but has demonstrated great leadership qualities which have saved Tesla and SpaceX quite a number of times.
"I think it is possible for ordinary people to choose to be extraordinary."
Honors
Elon Musk was ranked 21st in the Forbes list of 'The World's Most Powerful People' in 2016.
He is one of the richest people in the world with a net worth of $19.8 Billion.
Entrepreneur of the Year award for 2007 for his work on Tesla and SpaceX.
Named as one of the 75 most influential people of the 21st century by Esquire magazine.
The Business Insider named Musk in the "Top 10 Business Visionaries Creating Value for the World" in 2016.
In 2018, Elon Musk was elected a Fellow of the Royal Society (FRS).
To Musk, impossible is just a lame word in the dictionary. He really is an inspiration for everyone out there who wants to change the world and make it a better place.
"I could either watch it happen or be a part of it."

– Elon Musk
---
References
Comments
comments