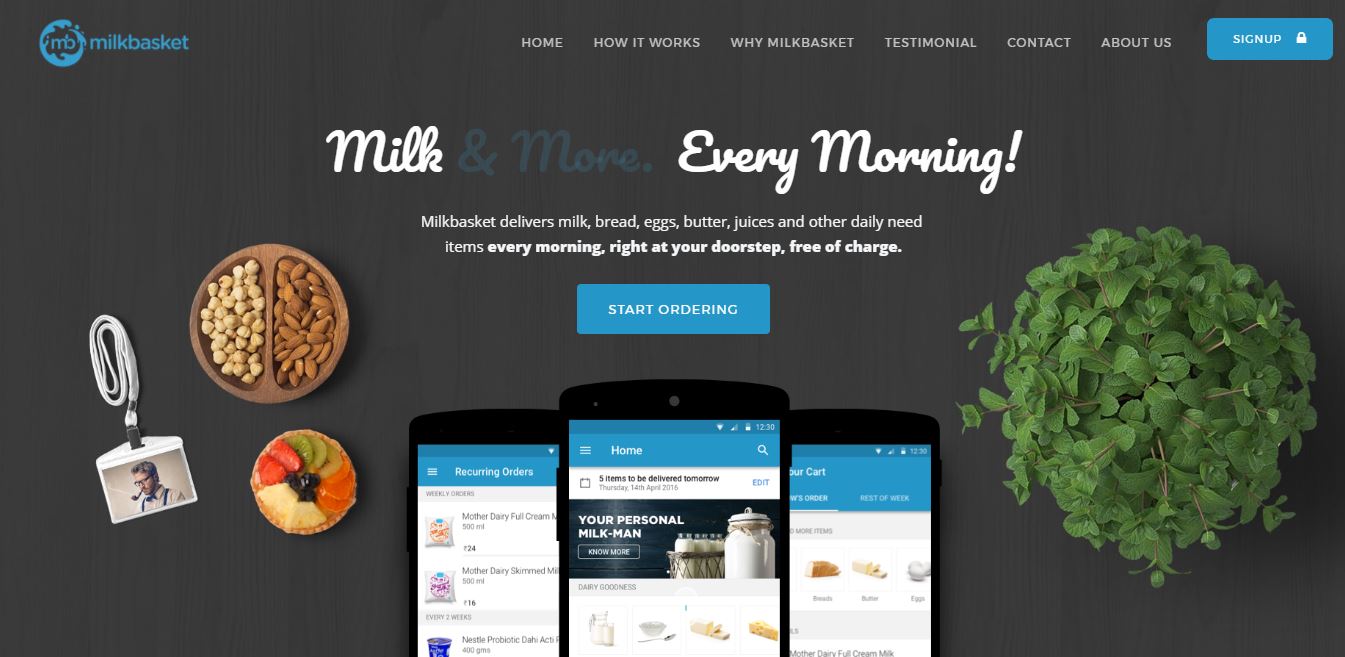 Gurgaon 23rd August, 2017: EVC Ventures, a Chicago-based venture capital fund and accelerator, has exited from MilkBasket. This transaction gave EVC Ventures an exit of 200% IRR within a year of its investment in Milkbasket.
Founded in early 2015 by Anant Goel, Ashish Goel, Anurag Jain and Yatish Talvadia, Milkbasket is a tech intensive, micro-delivery service fulfilling daily grocery and household needs of customers every morning, with a 100% in-house last mile logistics solution.
In addition to creating a recurring order for anything from milk to fresh fruits, a user can place/modify the orders till midnight for a guaranteed early morning doorstep delivery. MilkBasket had previously raised $500,000 in pre-series A led by EVC Ventures with participation from other notable investors from China and India.
Here is what EVC Ventures did to help Milkbasket:
EVC Ventures aligned the finance, technology, sales, and marketing plans prior to making an investment.
They assigned an Operating Partner to manage with their weekly sprints.
EVC Ventures facilitated subsequent round of capital raise.
"It was a great experience working with the Milkbasket team. We wish them success in their future endeavors" says Anjli Jain, Managing Partner at EVC Ventures.
EVC Ventures is a Chicago-based venture capital fund. EVC Ventures also operates accelerators in the United States and India where it provides capital and mentorship to help entrepreneurs turn ideas into unicorns.
Also Read: "New Funds Will Be Launched, Follow Up Fund Will Be Introduced" – Anjli Jain On Startup Invesments In 2017