The Indian startup scenario has seen some major shift change in 2016 right from the beginning and this left many to wonder how the beginning of 2017 was going to set the pace for entire year. In this interview, entrepreneur-turned-investor Anjli Jain shares her views on how the Indian startup space shaped in the past year and what we can expect from entrepreneurs and startup investments in 2017.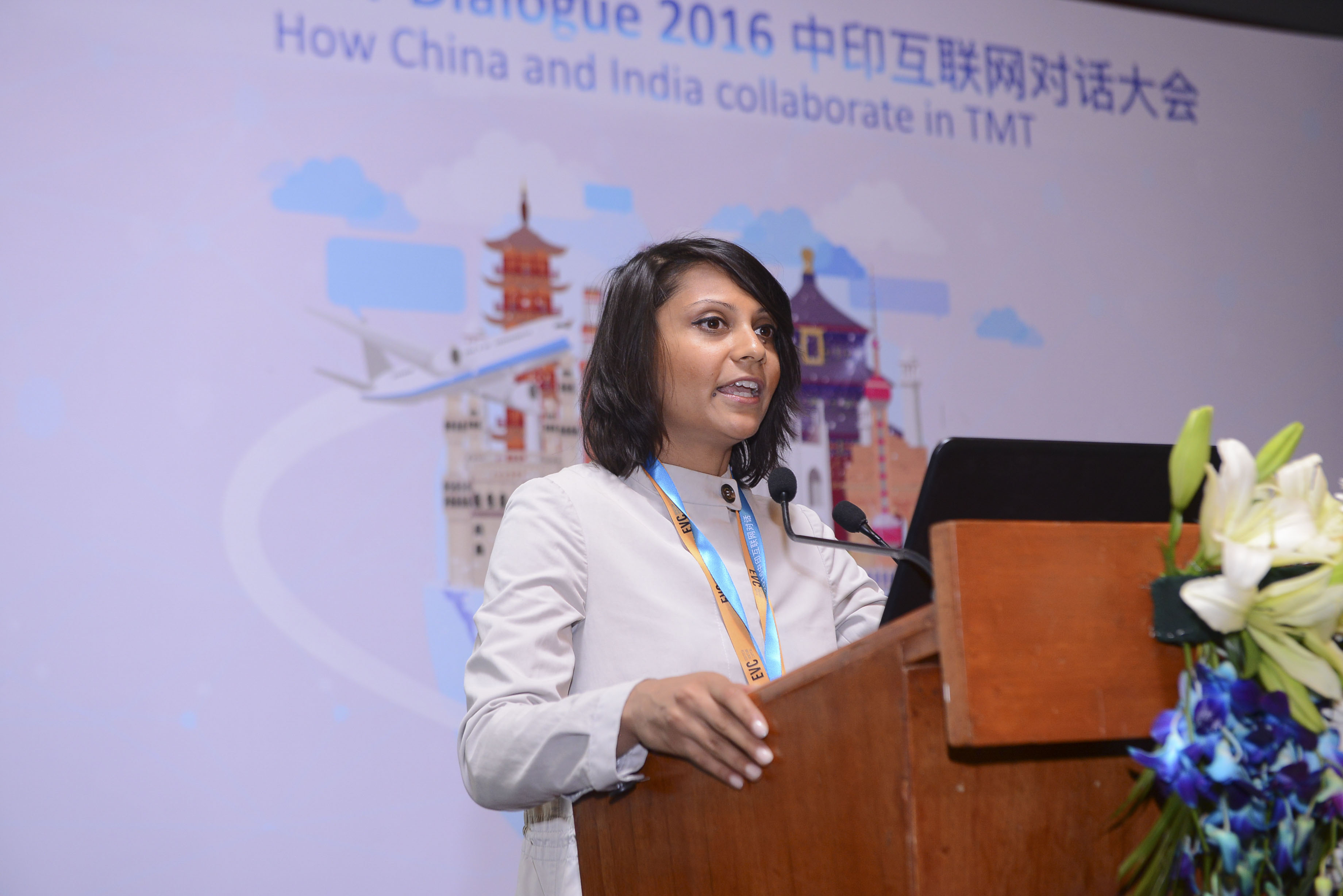 How has the Indian startup space changed in the past 2 years?
We are unnecessarily speaking about dramatic changes which are merely headline makers and soon fade away. The largest, ongoing and sustainable change in the Indian startup ecosystem is the ever-increasing number of Indians who start businesses in a traditionally risk-averse and conforming culture. It is a privilege witnessing this. Our iMade program targeting 35,000 colleges and universities all across India in partnership with the Government of India further bolsters this effects and encourages young Indians to start-up straight from their school desks.
Related Read: From An Entrepreneur To An Investor- In Conversation With Anjli Jain, Managing Partner Of EVC
32 funded tech startups reported shutting down their operations in the first 11 months of 2016 compared with 17 in all of 2015. What do you think are the reasons for this?
Misalignment between VC and founders objectives. Most VCs came here with prepared mathematical models on how much to spend, how much to follow up with in subsequent rounds and when to exit and they pushed founders to spend aggressively under formulas relevant for more homogeneous Western Markets, in a diverse market still defining itself. VCs is the side to be blamed for the so-called tech bubble if we can even speak about one. Successful investment in India will be accomplished by non-traditionally structured VC funds.
Amazon, Uber entering India what will be the future of Indian Unicorns
They will start consolidating and acquiring other startups to help them with business intelligence, networks and introduction of new service offering to strengthen up their position against the global incumbents. Strengthening and diversifying their core offering and achieving efficiency, there will be no other way to compete in the short run.
Flipkart, Ola asked for protection from the government, your views on the same.
Ridiculous, even childish when one recalls that these companies are no longer headquartered in India. Remember, it is the openness of the Indian economy vs the closely guarded one like the Chinese that is responsible for the enormous influx of capital. Capital requires free moving markets. This so called lack of government protection will look like Armageddon for few companies but it will be good for the ecosystem overall. It will force more agility, more competition more innovation along with more efficiency.
Related Read: Sachin Bansal and Bhavish Aggarwal: From Startup Poster Boys To Cry Babies!
Why are we not creating global businesses? What could be the main reason behind this?
For as long as we are focused on creating me-too startups there will be no possibility of launching global companies out of India. And that trend will still continue because of the enormity of the Indian market and the fact that not only founders but VCs too would not want to miss on the low hanging fruits, of replicating models here in India that have worked on similar gigantic Asian markets.
Once this is extinguished, once the competition out of global companies is too much for local copycats to endure (assuming there will be no government protection introduced in between), founders will be pressed and motivated to build unique solutions preying on the weaknesses of the mass market approach of the incumbents. Indian market contains bits and pieces of every possible market in the world and it has more than certain that whatsoever is made to work pan India will definitely work globally.
Related Read: How To Create Startup Ecosystems
Give the Indians founders some time. Till yesterday India was merely the back office of the world. Lack of confidence is still the main reason. Most of the still insufficient number of successful Indian founders are overwhelmed by the sudden success of their ventures and they are concerned it may not last till next year so they rush to sell their businesses. India requires more long-term thinking titans and trust me, they are coming.
What trends will we observe in the Indian ecosystem in 2017? What sectors will flourish the most?
It used to be about travel and hospitality. Then it became about food tech. These belong to the so-called category of soft tech because they are still very much operationally and labour intensive. This year we shall finally turn towards what I call hard-tech including Edtech, Fintech and AI. Despite the enormous hurdles caused by the demonetization, the number of new bank accounts or digital transaction will serve as a good selling point for massive VC funds to come and invest in the India opportunity.
Emerging tech will also find some initial foot fold on Indian founder's agenda such as genomics and cyber security. Facebook's acquisition of Little Eye Labs is a living proof of the capacity of Indian makers of building the next level of hard-tech. Edtech is what particularly fires me up and it's possibilities in India are enormous.
I do not expect an IPO of any of the Indian tech unicorns this year.
What trends will we observe in terms of investing? What will investors look for when investing in 2017?
Thanks to an exuberant 2015 the last 2016 was a more precarious year for most investors in India. The political climate and the uncertainty around the US presidential election results also contributed to that. Lesser new Venture funds were raised last year.
Related Read: Investors – You Have To Give More Time To Your Indian Bets !
This year the floodgates will open up again but the precautions and careful behaviour will still prevail. People will wake up to the fact that with or without Trump, life moves on. New funds will be launched, follow up fund will be introduced.
Comments
comments