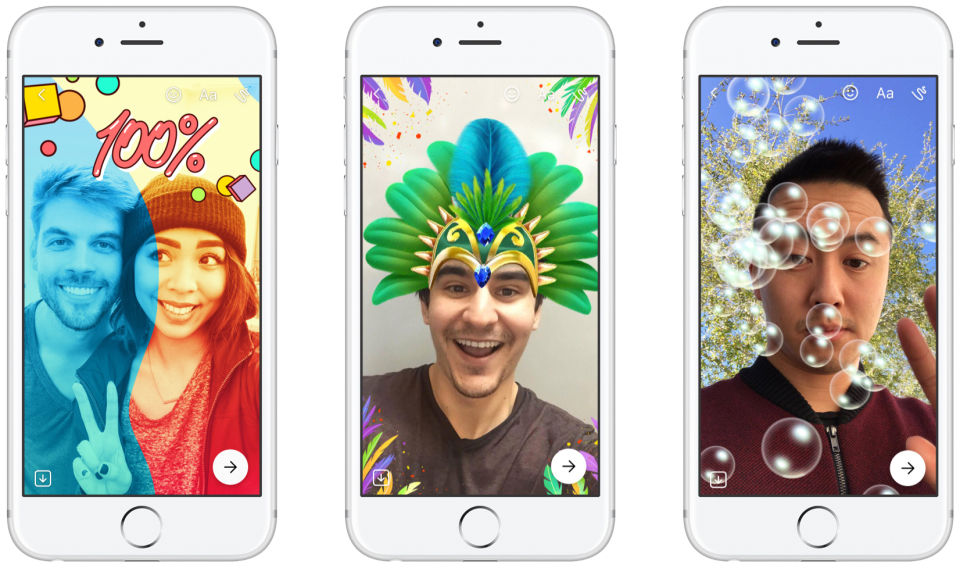 10 March 2017, USA:
Yeah, you guessed it right, Snapchat! There are people who take efforts and then, there's Facebook! It has left no stone unturned to copy Snapchat. First on Instagram, then on WhatsApp and now on Facebook!
In the past few months, features that resemble Stories have been unveiled for Facebook's WhatsApp, where it's called Status, and Instagram, where it's also called Stories.
Facebook Messenger Day is a new feature that allows users to send images, videos that vanish after 24 hours. It also allows users to save images and videos to their camera roll or choose to send them to a specific person or group of people.
Stan Chudnovsky, Head of Product for Messenger said in a blog post, "At the end of last year, we launched Messenger's new fast, powerful built-in camera to help make your conversations better than ever. Billions of photos and videos have been sent capturing all those heartfelt, funny and serious messages that make the Messenger community so powerful."
The only thing that separates this feature from stories on Instagram or Snapchat, is the privacy feature. When posting to your Day, you can choose whether everyone can view it or go to "custom" to choose a group.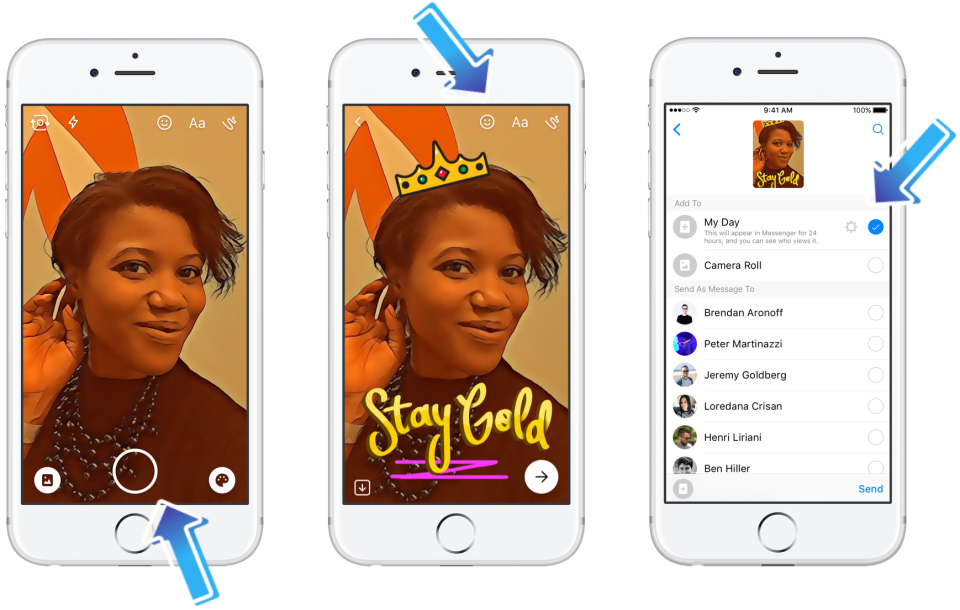 To start using Messenger Day, make sure your Messenger app is up to date. Once you're sure you're using the most recent version of Messenger, open the app and tap the camera shutter button on the bottom of the screen or swipe down to activate the camera. Rest it is easier to figure out as we've already been doing that in Snapchat and Instagram as well. (Image- Facebook)
Comments
comments