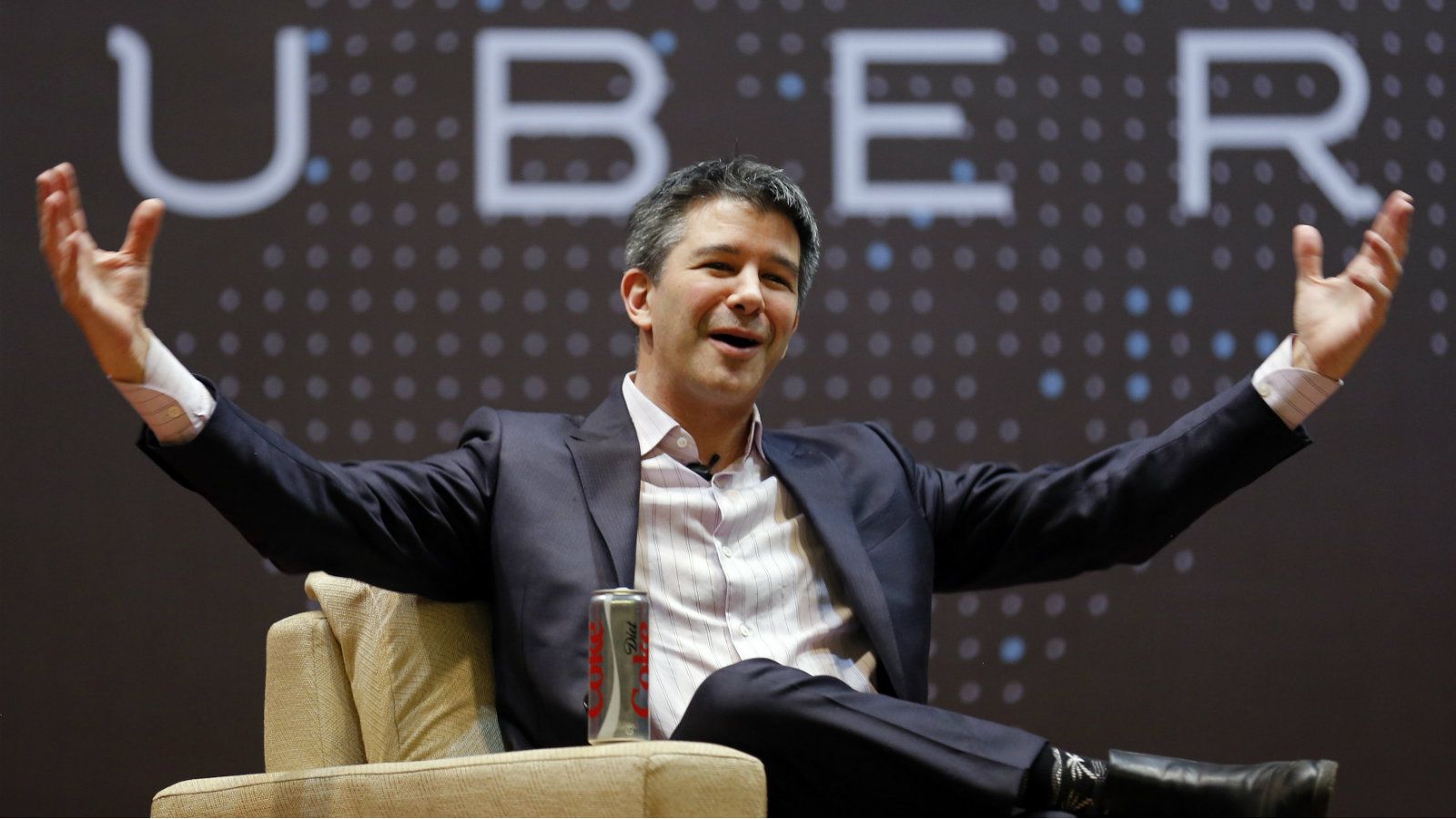 01 March 2017, India:
First the sexual harassment allegations- firing SVP of Engineering Amit Singhal and now this! Looks like Uber has an eventful week going on- in a bad way! Things are getting worse for the company.
The video shows Kalanick and his driver, Fawzi Kamel, arguing about the direction of the UberBlack service. Kamel complained that the company was decreasing prices for the premium service. Kalanick denied that the company was decreasing prices.
Here's the full conversation between the driver and Uber CEO Travis Kalanick
"You're raising the standards, and you're dropping the prices," says Kamel.
"We're not dropping the prices on Black," says Kalanick.
"But in general the whole price is —" says Kamel.
"We have to; we have competitors; otherwise, we'd go out of business," says Kalanick.
"Competitors? Man, you had the business model in your hands. You could have the prices you want, but you choose to buy everybody a ride," says Kamel.
Kalanick then says that Uber started high-end and entered low-end because it wanted to — for business reasons, it had to do so. Kamel asks Kalanick if he's referring to Lyft, a rival ride-hailing service — suggesting that Uber can easily beat it, to which
Kalanick responds,"It seems like a piece of cake because I've beaten them. But if I didn't do the things I did, we would have been beaten, I promise."
But Kamel says decisions like moving to low-end hurt drivers like him. He tells Kalanick that people are not trusting him anymore.
"I lost $97,000 because of you. I'm bankrupt because of you. You keep changing every day."
Kalanick asks Kamel what changes about Uber Black he's referring to, to which Kamel says that Uber changed the whole business; it dropped the prices, saying the original Black drivers started with $20.
"How much is the mile now, $2.75?" Kamel says to Kalanick.
"Bullsh*t," Kalanick says. Kamel appears to be telling the truth, because Uber has indeed cut fares a number of times since 2012, which has reduced longtime drivers' earnings.
At this point, Kalanick delivers an ending lecture to the driver:
"Some people don't like to take responsibility for their own shit. They blame everything in their life on somebody else."
Kalanick slams the door, but not before Kamel can bid "Good luck!" to Kalanick, telling him he thinks Uber is doomed.
Uber CEO Travis Kalanick sent the following note to all Uber employees Tuesday evening.
By now I'm sure you've seen the video where I treated an Uber driver disrespectfully. To say that I am ashamed is an extreme understatement. My job as your leader is to lead…and that starts with behaving in a way that makes us all proud. That is not what I did, and it cannot be explained away.
It's clear this video is a reflection of me—and the criticism we've received is a stark reminder that I must fundamentally change as a leader and grow up. This is the first time I've been willing to admit that I need leadership help and I intend to get it.
I want to profoundly apologize to Fawzi, as well as the driver and rider community, and to the Uber team.
-Travis
(Image- Quartz)