Cars are not just a vehicle, but they are a family member. It's the speed, comfort, and other features that make your journey fast and beautiful.
Which is your favorite car brand? Is it Lamborghini, Porsche, Ferrari or something else?
Lamborghini doesn't need an introduction. Today, they are one of the most luxuries and expensive car manufacturing brand in the world. The Italian giants specialize in manufacturing three major types of vehicles. This includes Sportscar, SUVs as well as Tractors.
You can guess the exclusivity of the brand that most of the world only dreams of having it. It is available only to very rich and famous individuals.
"Lamborghini doesn't advertise. because the people who can afford it are not sitting in front of the TV."
Lamborghini has a massive fan following.  In a survey, it was asked that hypothetically, if they won a lottery, which car would they choose. Guess which was the top response? Yes, it was Lamborghini!
Lamborghini has had a very interesting journey so far. Of course, the trip to be one of the best luxury car manufacturers wasn't always smooth, but it's surely worth it.
We bring you 6 Lamborghini facts that will blow your mind –
6. Name

Names are considered very important as they give an identity. A brand either follows a certain theme for naming their models or each of them is unrelated. As for Lamborghini, the theme is Bulls. It is because the creator, Ferruccio Lamborghini was an avid lover of Spanish bullfighting. Therefore, he decided to name his cars after the names of famous bulls. The first car, Lamborghini Miura was named after a bull. There are many more models that are based on the names of famous fighting bulls.
5. No Engine
The first model of Lamborghini was launched at the Turin Auto Show. It was the first time the world had witnessed a Lambo sports car. This was the beginning of what is now the brand of exclusive luxury cars. But a strange fact is, the car wasn't finished when presented. In fact, it had no engine at the time of its launch. The engine space was replaced by bricks. 
4. Countach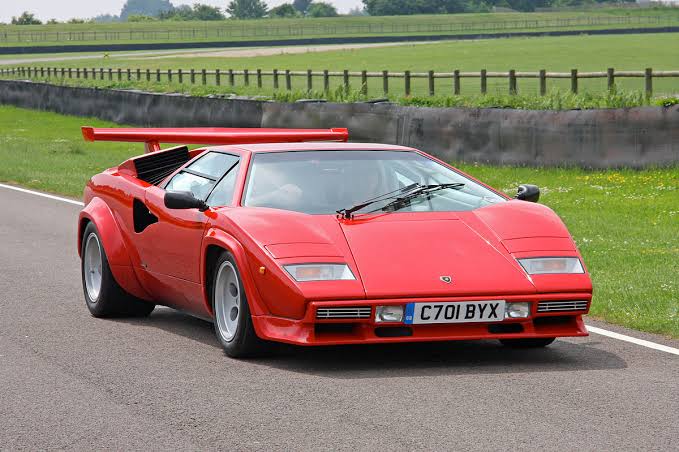 The flagship of Lamborginhi, Countach was coined by the head designer of the house. When he saw the concept, he exclaimed "Countach" in excitement in the Piedmontese dialect. The rough translation is "Bloody hell!". Yes, the flagship is based on a cuss word!
3. No Motor Racing
Being one of the fastest cars in the world, one would expect that Lamborginhi would appreciate heavily in the Motor racing. But No! Ferruccio Lamborghini didn't approve of motor racing. He thought it is nothing more than a waste of resources and time. Therefore the company stayed away from motor racing for a long time. It was only in recent years when they established their own motor racing team and made their presence felt.
2. Aventador's inspiration
One of their most popular models, Lamborginhi Aventador's design was inspired by an insect. You don't believe me? Read it yourself –
'The design was inpsired by F22, B2, F35 and "those shiny green jagged-leg beetles that smell bad when you step on them."'
          – Said a one of their chief designers.
1. Face Off
Ferruccio Lamborghini owned a Ferrari 250GT. But the handling wasn't smooth. After a look, Ferruccio realized that Ferrari was using a tractor clutch. He took his car directly to Enzo Ferrari and requested him for replacement. But Ferrari insulted him, mocked him saying what does a tractor maker know about a sports car. 
Ferruccio wasn't a man to forgive or forget. Within a span of 4 months, he created the first Lamborghini. Well, whatever the reason be, we sure are glad that Lamborginhi happened.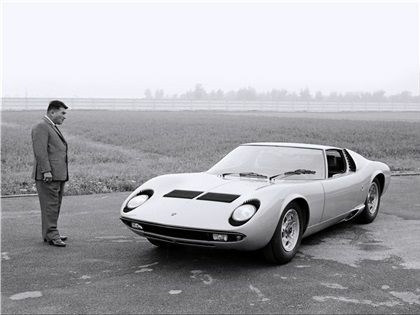 That concludes our list of 6 fascinating Lamborghini facts. Which one was your favorite?
---
 References –