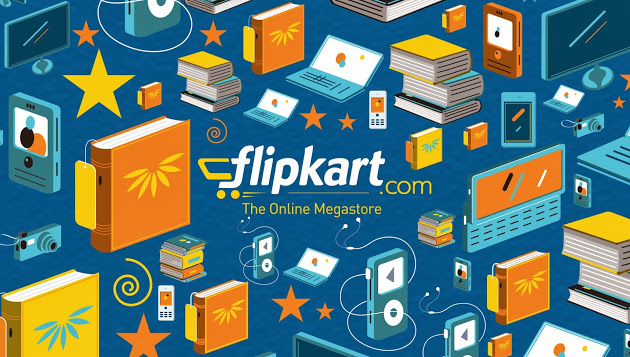 28th Feb 2016, Bangalore :  India's largest ecommerce company ,Flipkart, is seeing a 27% drop in its valuation from $15 billion to $11 billion after one of its minority but key investors, Morgan Stanley marked down its investment value.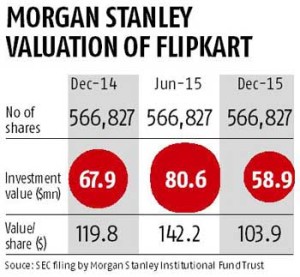 Flipkart has raised $3.15 billion so far. Morgan Stanley has marked down the value of its investment in Flipkart to $58.9 million in Dec. This is 27% down from what the company had valued its investment in Flipkart to be in the month of Jane 2015. This could affect the company's plans of raising $1billion in the next round.
Flipkart valuation shot up almost 5 times in June 2015 when it received $700 million from $700 million from Tiger Global Management, Qatar Investment Authority and other investors in June. Flipkart has set a target of achieving a GMV of $8 billion by Dec 2015. But the company has been able to achieve a GMV of $5 billion in the last year.
Related Read:
New Flipkart CEO Binny Bansal Wants To Be The One True King Of Ecommerce; Will Focus On Commerce & Supply Chain To Take On Alibaba, Baidu !
Alibaba Now Eyes At Flipkart To Acquire Stake In India's Largest Online Marketplace
Binny Bansal To Head The CEO Post Of Flipkart
Flipkart Plans For Raising $1 Billion Funding To Keep Its Dominance On Online Retailing Business
The competition in the Indian ecommerce space is heating up with Flipkart, Amazon and Snapdeal competing for the top spot. Amazon has recent ramped up its efforts in the Indian market. The company has been investing a lot of money and slowly but steadily has been making a lot of moved to capture the Indian market.