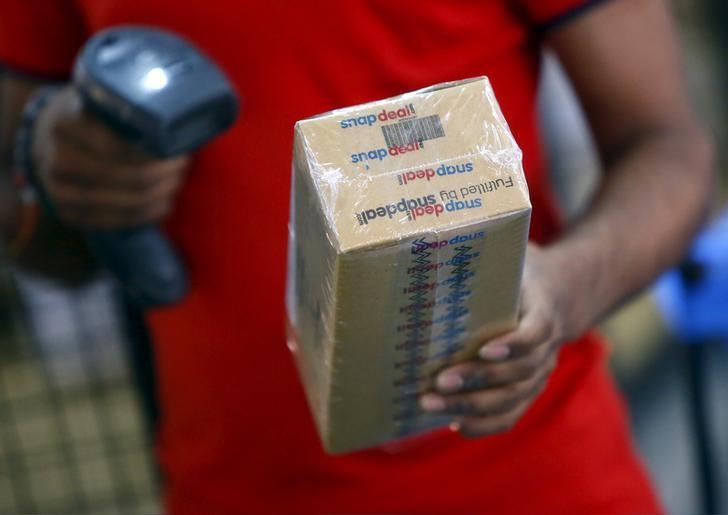 16 August 2017, India:
One of the early backers, Foxconn Technology has written down 80% of its $200 Million investment in Jasper Infotech- parent company of Snapdeal.
During its regulatory filing for six months ended June 30, FIH Mobile said it has recognized an impairment loss of US$ 160 million for its investment as per the report by ET.
FIH Mobile, the Hong Kong-listed unit of Foxconn Technology Solutions, led a $500-million equity financing round in Snapdeal two years ago, a transaction that valued the e-commerce company at about $5 billion.
Related read- SoftBank Vision Fund Invests a Record $2.5 Billion in Flipkart
Earlier, Kalaari Capital expressed disappointment as Snapdeal refused to seal the merger.  Vani Kola, Managing Director of Kalaari Capital told ET, "I maintain my stand that the decision to terminate the deal was not supported by Kalaari and also reiterate that the deal was called off without prior notice to us."
Kunal Bahl along with Rohit Bansal, started Snapdeal with the widest assortment of 35 million plus products across 800 plus diverse categories from over 125,000 regional, national, and international brands and retailers. With millions of users and more than 300,000 sellers, Snapdeal is the shopping destination for Internet users across the country, delivering to 6000+ cities and towns in India.
After the merger being called off, Snapdeal plans to lay off 1,000 employees, that is equal to 80% of the total workforce. Kunal Bahl and Rohit Bansal have firmly instructed their business and technical heads to restructure their teams and begin the paperwork for their layoff. This is massive, but it was coming. Out of 1,200 employees, only 200 have survived the job cuts.
Back in July 2016, Snapdeal had over 9000 employees, but the company asked about 7,800 people to leave without any notice. The employees were given one month's salary and one month's severance package, as opposed to three month's severance pay, promised in February.
Meanwhile, Flipkart is on a roll as it received a massive $2.5 Billion funding from SoftBank a couple of weeks ago. After this financing round, Flipkart will have in excess of $4 billion of cash on balance sheet. (Image- Reuters)
Also read- Snapdeal to Layoff 1,000 Employees; 80% of the Workforce!