The news that Google CEO Sundar Pichai received a pay increase of $226 million in 2022 due to stock awards has sparked discontent among some of the company's employees. According to CNBC, several employees have shared memes on internal systems, criticizing Pichai for accepting such a large sum of money during a difficult time for the company. The memes were said to show Lord Farquaad from the movie "Shrek," The accompanying text reads, "Sundar accepting $226 million while laying off 12k Googlers, cutting perks, and destroying morale and culture."
Employee discontent comes after Google laid off around 12,000 workers in January, which amounted to 6% of the company's global workforce. Pichai stated at the time that he was fully responsible for the decisions that led to the layoffs, as the company had "hired for a different economic reality than the one we face today." Since then, the company has also cut back on some of its perks, which were once known for being among the most generous in Silicon Valley.
Despite the cost-cutting measures, Pichai's pay packet increased substantially due to the stock awards. The executive was paid a total of $226 million in 2022, making him one of the highest-paid CEOs in the US. However, at the company's all-hands meeting, Pichai announced that Google executives would be taking a "very significant reduction in their annual bonus," as reported by Insider.
Factors Influencing Executive Compensation and Employee Perception
The debate over executive compensation is not new, but it has gained increased attention in recent years. Income inequality and executive pay have become contentious issues in the US, where there is a growing sense that the wealth gap is widening and that the top 1% are benefitting disproportionately.
The issue of executive compensation is complex and multifaceted. Executive pay is often determined by a company's board of directors, which considers various factors, including the CEO's performance, financial health, and overall strategy. This means that while some employees may feel that Pichai's compensation is unjustified, other factors that are not immediately apparent may be at play.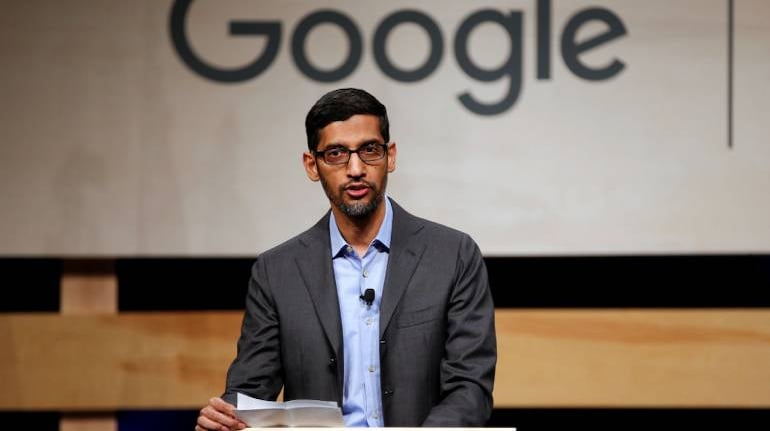 At the same time, it is also understandable that employees may feel frustrated or angry about layoffs and cost-cutting measures while the CEO is receiving a significant pay increase. In this sense, the discontent among Google employees reflects a broader trend in the US, where there is a growing sense that the deck is stacked against working people.
Possible Solutions for Addressing the Issue of Executive Compensation at Google
There is no easy solution to the issue of executive compensation. On the one hand, companies need to compensate their leaders fairly, as this can help to attract and retain top talent. On the other hand, companies also have a responsibility to their employees and shareholders to ensure that compensation packages are reasonable and aligned with the company's overall goals and values.
One potential solution to this problem is to tie executive compensation to the company's performance closely. This could involve using revenue growth, profitability, and employee satisfaction metrics to determine executive pay. Another option would be to limit the amount of executive compensation that can be paid out in a given year or to require that a portion of executive pay be in the form of equity rather than cash.
Ultimately, the issue of executive compensation is likely to remain contentious for some time. While there is no easy solution, it is important for companies to be transparent about their compensation practices and to engage in open dialogue with their employees and stakeholders about the issue. Only by doing so can companies hope to balance rewarding their leaders for their contributions while remaining accountable to their stakeholders.