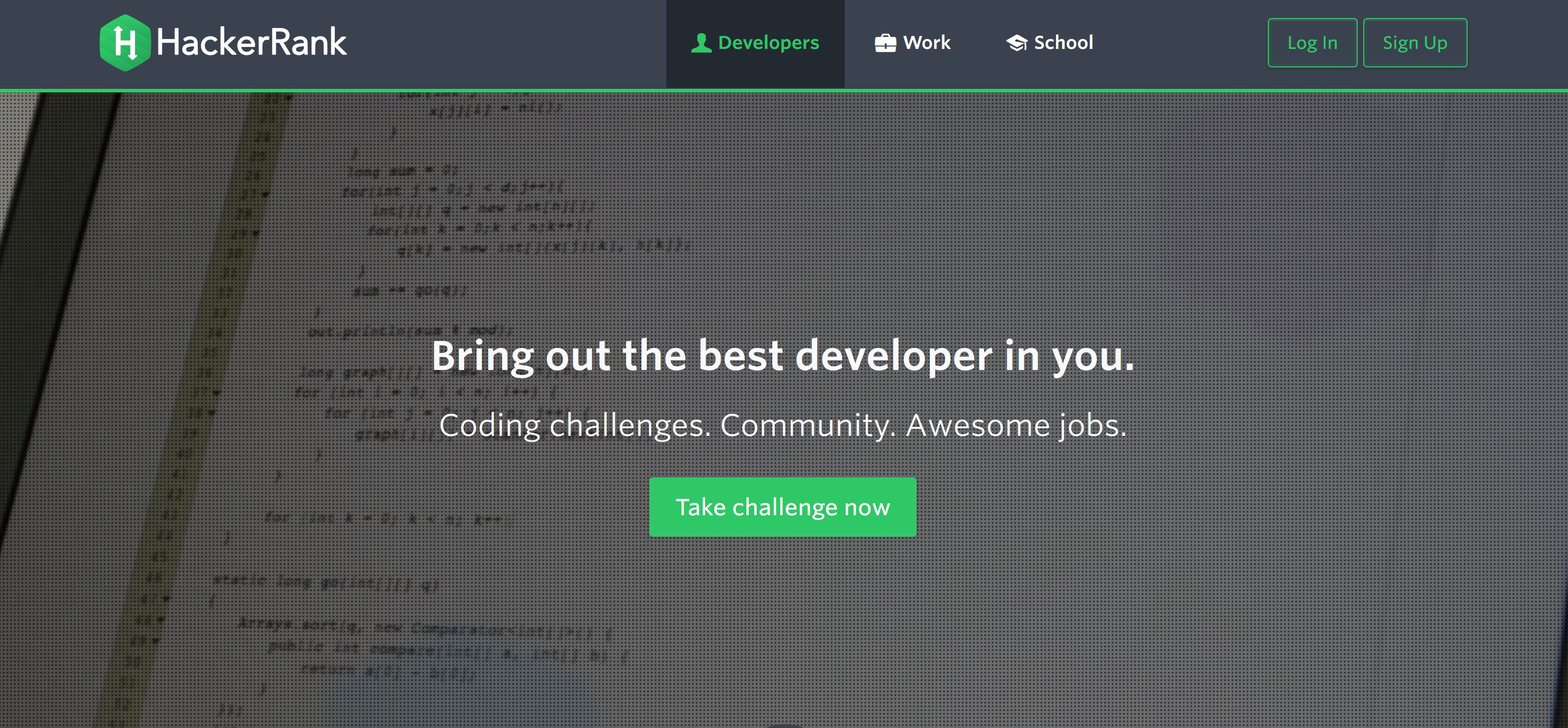 In today's world of technology where things are changing with the blink of an eye, there is undoubtedly an inexhaustible demand for programmers who can develop cutting edge technology products. In order to remain competitive and develop products fast, it is extremely important that companies hire the right talent. However, in spite of spending enormous amount of time and money, companies have found it challenging to recruit the right tech talent.
But what if there was a way to attract the right talent to the right job ?
says Mr. Harishankaran K, Co-founder of HackerRank. It is with this baseline that HackerRank has built a platform that has helped a large number of companies hire the right programming talent in an efficient yet cost-effective manner.
[box type="shadow" align="aligncenter" class="" width=""]HackerRank is a platform where hackers come to solve interesting coding challenges and companies use the product to find out the best skilled aspirant. The product simplifies sourcing, screening and interviewing for companies, helping them source and screen 2-3 times more candidates and saving them thousands of hours of effort, and therefore thousands of dollars.[/box]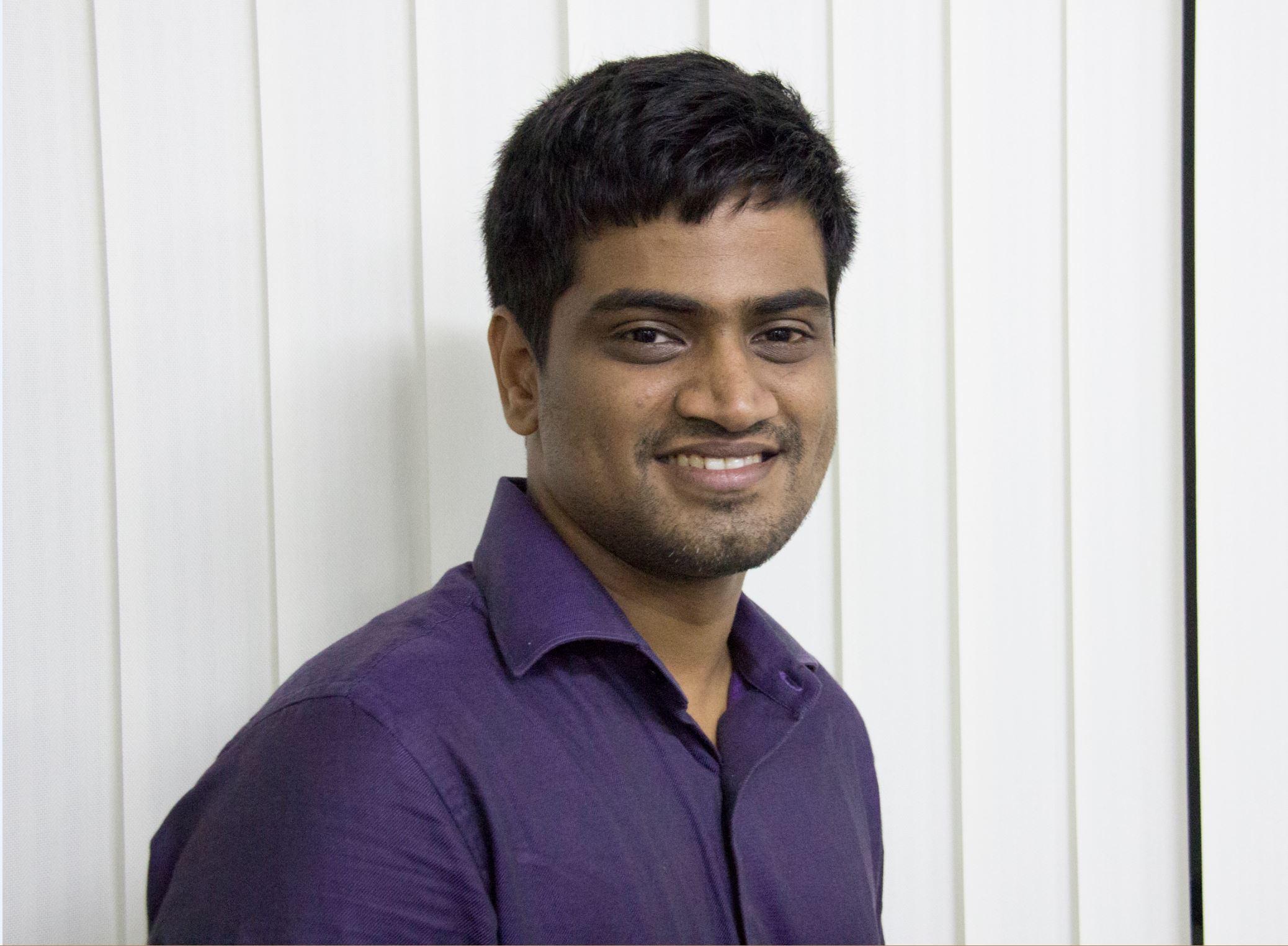 The talent community in HackerRank has grown considerably over the last couple of years and currently has close to 1,000,000 active programmers. Companies can conduct CodeSprints (virtual hackathons) in order tap into this community and gain access to some of the best programming talent from around the world. These CodeSprints are usually centered around real-world challenges faced by the company, giving developers an idea of what they will be working on if they are hired. Companies also look at CodeSprints from an employer-branding perspective where they have the opportunity to portray their technology capability to the developer community. Developers also stand to benefit from this platform to enhance their coding ability by regularly solving challenges across the entire Computer Science domain., including niche areas like Machine Learning and Artificial Intelligence.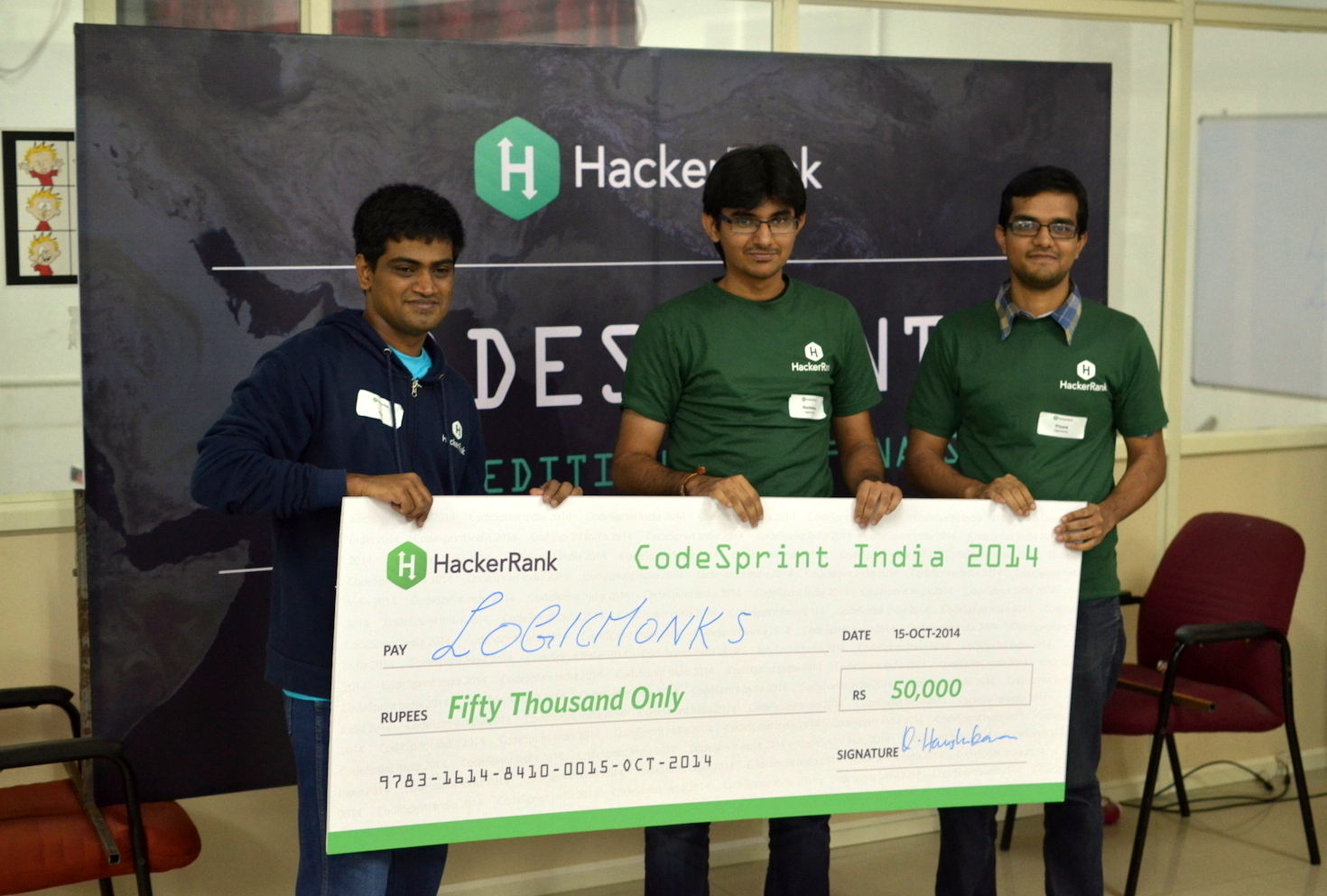 The company focuses on removing the bottlenecks that make the tech hiring process so time consuming and at the same time increasing the quality of the outcomes.
Founded in 2009, HackerRank is the first Indian company to be selected for an incubation program by Y-combinator.Headquartered in the USA, the company has two main offerings: Hackerrank and HackerRank for Work. HackerRank is a platform where programmers come to solve interesting challenges and companies use the product to identify the best skilled aspirant. Hackerrank for Work is a set of tools that sit on the platform that helps recruiters optimize their tech recruiting and screen programmers in an efficient manner.By using HackerRank for Work, companies can administer coding challenges to applicants during the hiring process. These challenges are then evaluated automatically and ranks candidates based on performance. This gives recruites an objective metric that allows them to automate early stage candidate screening and save hundreds of hours in their recruitment process.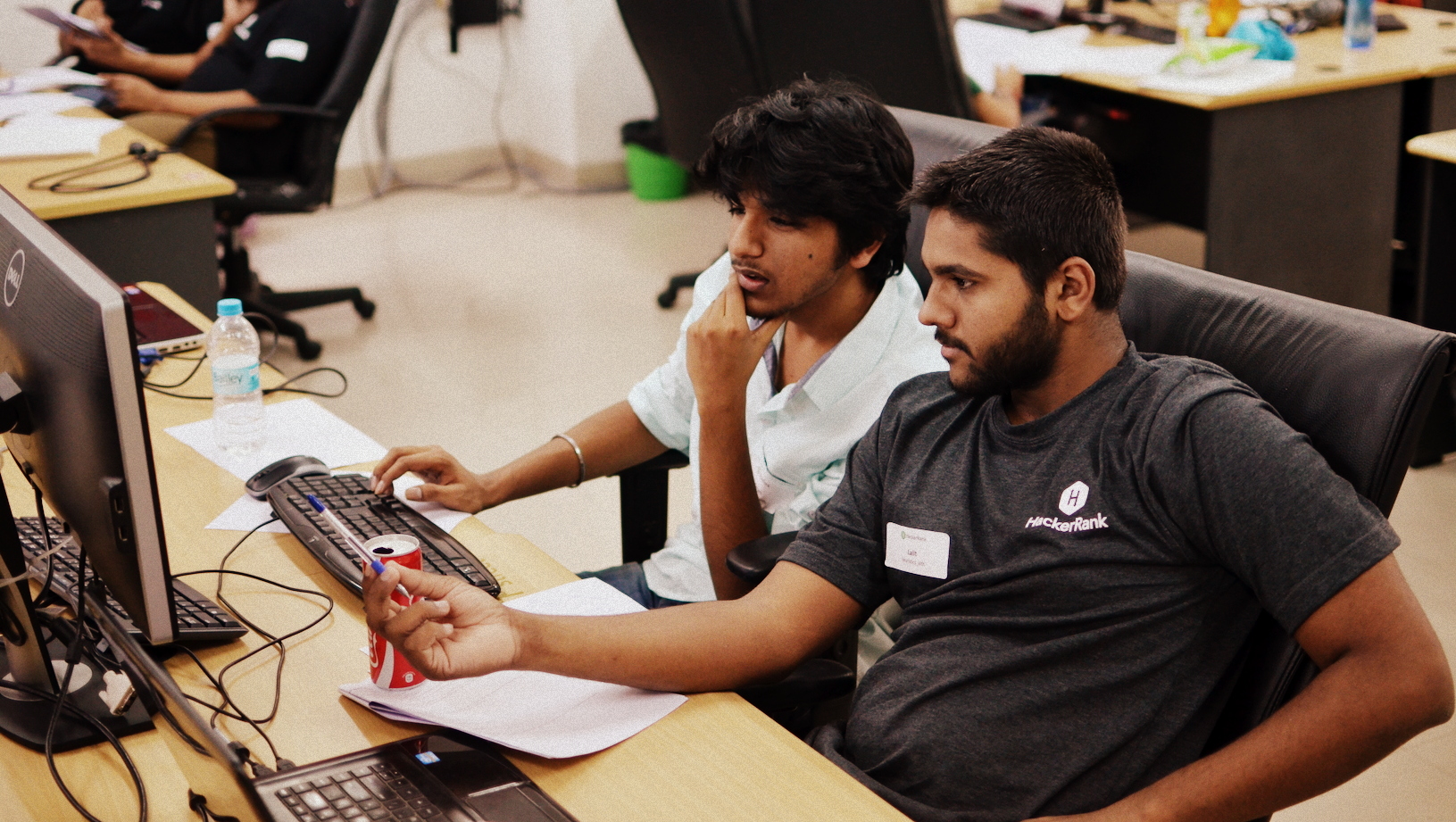 HackerRank today has over 1,000 paying customers on its HackerRank for Work platform and has been experiencing 100%+ quarter over quarter growth, rapidly becoming the go-to solution of tech recruiters in Technology, Financial services, retail, and other sectors.
As Part of HackerRank for Work, the company also offers CodePair, a real-time collaborative tool that makes phone screening a lot more efficient and tech-specific prior to final onsite interviews. CodePair helps you view, edit and execute code real-time in over 33 languages and includes features such as Code playback to see candidate's thought process, , Audio/Video integration,etc. The company also recently launched DroidRank – for assessing android developers, and SudoRank – a tool for assessing systems engineers.

The company was founded by Vivek Ravisankar and Harishankaran Karunanidhi. The two were classmates and studied CS together at the National Institute of Technology, Tiruchirappalli.In 2009 the two founded Interviewstreet. Although the original incarnation of Interviewstreet was not successful, the two learned enough to get an interview at Y Combinator and in 2011 became the first Indian startup to be admitted.
During our college days when I was trying to get recruited I gave my first test at 1 pm and was called for an interview round at 1am the following night. The huge amount of time taken for the process showed how flawed the process was. Vivek was the placement coordinator in our college and had seen the challenges of recruitment first hand. That is how we got our idea of developing the product.
says Hari. The company today has been hugely successful in creating one of the finest tools available in the recruitment industry and has customers in India, USA, Germany, Australia, Russia, China etc. Majority of their clients are based out of USA and India.
Virality  is extremely important factor when creating a product. When you create a product, share it with your users. If they get excited about it and share it with their friends, then you have created a good product ! And if your users do not get excited enough to share the product then you need to go back to the users, take their advice and rebuild product features accordingly. The most important thing is – Never Give Up !
says Hari. Today, Hackerrank is a team of 120 + members based out of the USA and India. A number of companies have reported 70% to 80% time savings by the use of HackerRank Product.
Although HackerRank is one of the best known products today in the market, the company is facing a lot of competition with a number of tech products trying to solve the recruitment puzzle. About his competition, Hari says,
There are plenty of challenges with tech recruitment that has to be solved and there is so much left to cover. Even with so many companies working in this space now, there are still a lot of areas that still remain untapped. As far as we are concerned, we know what we want to achieve and we know how to get there. Our roadmap is clear. Also we continuously focus on keeping our customers happy and have seen close to 100% customer retention. There is a lot of traction for our product because we are tackling a problem that needs to be solved, and we are doing this with a robust technology offering.