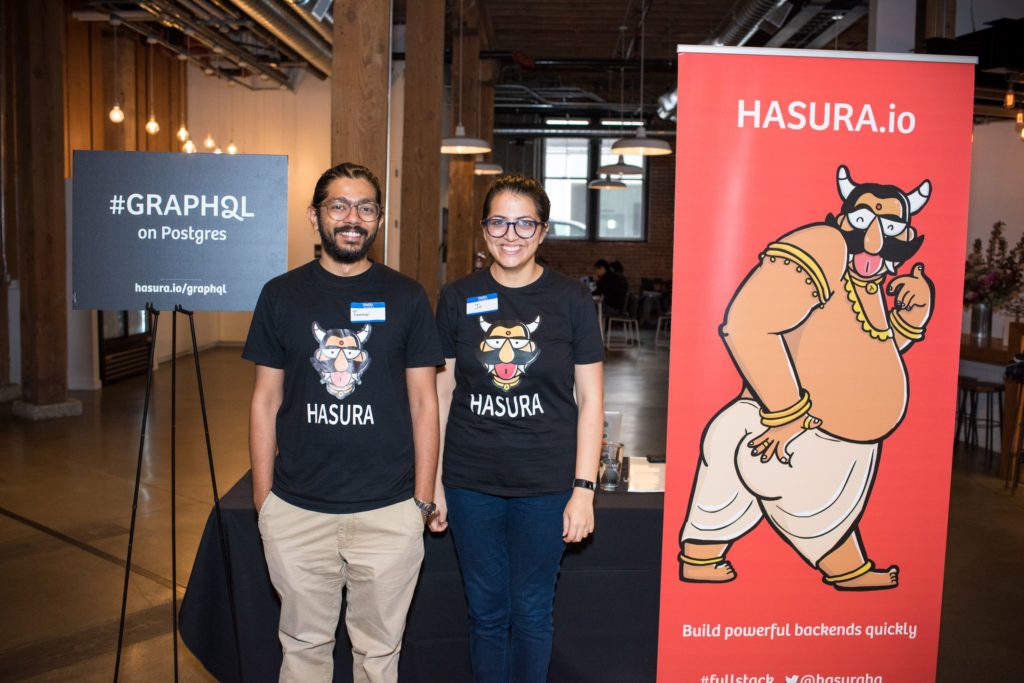 Bengaluru/San Francisco, April 25, 2018: Hasura, the San Francisco and Bangalore based developer tools startup, announces that it has raised a $1.6 million seed round investment from Nexus Venture Partners and GREE Ventures.  The round was led by Nexus Venture Partners.
"We at Nexus believe Kubernetes is going to change the way applications are being built and redefine DevOps boundaries and tooling. The Hasura team has been operating some of the world's largest Kubernetes clusters and has been the first to create the necessary tooling for developers. Using Hasura's platform, developers can now create cloud-native, portable and "elastic" applications within a few minutes without knowing anything about Kubernetes in the beginning!" – Sameer Brij Verma, Managing Director, Nexus Venture Partners
The Hasura platform gives developers an extremely high-performance data layer (GraphQL and JSON), API gateway with authentication middleware, and GitOps automation.
Hasura also provisions Kubernetes clusters on different cloud-vendors in a single command for developers and allows complete porting of a application from one cloud-vendor to another automatically.
Hasura is a certified Kubernetes provider and a member of the Cloud Native Computing Foundation. Hasura also recently open-sourced a portion of their work in this space, Gitkube, a standalone Kubernetes component that allows developers to git push to deploy on their Kubernetes cluster. It picked up over a 1000 stars on github within a few days of its release.
"Today, if a fullstack developer learns how to write a Dockerfile and the basics of Kubernetes they can take complete control of their stack, end to end. They can build, deploy, operate and scale their microservices application to millions of users entirely by themselves. This will completely change the dynamic everywhere applications are built, from indie projects, to startups to Fortune 500 companies and this power will disrupt how development and operations are done today.
We were one of the earliest adopters of Docker & Kubernetes in the world and we've been running Kubernetes clusters for application developers across all the major cloud providers. Our team's DNA at its core is to create magic for developers and we're going to lead the charge in accelerating how cloud-native applications are built." – Tanmai Gopal, CEO, Hasura.
Ultimately, containers and Kubernetes are just details on the road to helping teams build, iterate and maintain with maximum agility. Creating an environment for developers to collaborate, build and iterate rapidly without compromising on their ability to control lower layers of the stack is a powerful value proposition in the cloud-native landscape.
Hasura lets you deploy anything from a Jupyter notebook to a chatbot to a fullstack react-graphql application by running a single command: "git push hasura master" – Nikhil Kapur, Principal, GREE
"We plan to use these funds to accelerate product development to make sure our offerings continue to remain on the cutting edge, and to strengthen our marketing and developer relations teams." – Rajoshi Ghosh, COO, Hasura