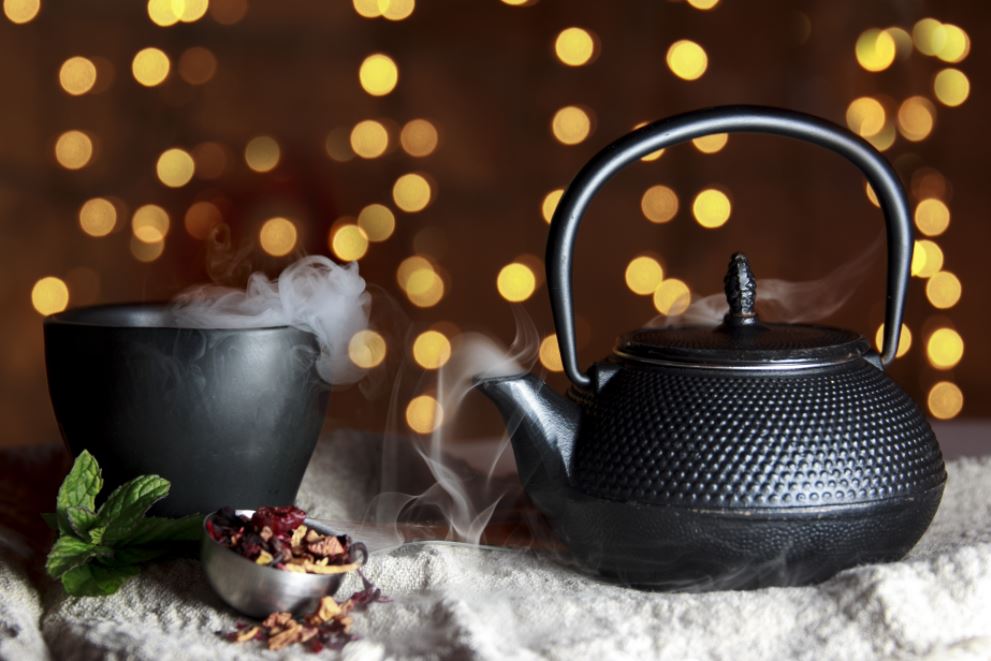 The Indian startups have been in the headlines in recent year disrupting the market. The startup boom in India saw the rise of disruptors like Paytm, Flipkart, Ola and Co. According to NASSCOM, there will be 10,500 startups in India by 2020.
Although e-commerce, fintech, internet, food delivery (I won't term them FoodTech) and edtech startups stole the limelight in the past 3 – 4 years, the healthy beverage startups are poised to storm the Indian market.
The Indian beverage market size is around INR 65,000 crore. With the increased awareness of overall health and diet and change in consumer behaviour (particularly the millenials and young adults), the organic and natural healthy beverages are likely to grow at a rate of 14% CAGR.
The Indian beverage market has been dominated by global giants like Coca-Cola, PesiCo and indigenous heavyweights such as Dabur, Parle, Godrej, and Amul etc. But, in the last two years, the Indian startups have grabbed the attention of both consumers and investors, both in the categories of dairy based beverages and fruit juices.
According to Nielsen, health-based drinks have grown considerably (~30%) between during June 2014 and June 2016. The trend was started by Paper Boat (parent brand – Hector Beverages). It's one of the pioneers in demonstrating that it is possible to give a tough competition to brands like Coca-Cola and PepsiCo in India. They also got featured on Knowledge @ Wharton and Forbes. However, the Paper Boat drinks do contain added sugar.
Why the Healthy Beverages are gaining popularity in India?
With increased health awareness about the lifestyle diseases, consumer preferences are shifting towards healthier lifestyles. The consumers are also become well-informed.
They now prefer organic fruit juices over packaged drinks with artificial sweeteners and preservatives. These consumers are health conscious, highly aware, and also possess higher disposable income.
The second reason is the availability of choices. Earlier, the majority of drinks and juices used to come in mango, orange and lime based flavours. But, the new startups are offering a wide range of flavours and blends.
Last but not the least; the Indian startups are providing customer convenience by delivering the products at the doorsteps of the consumers. Besides, some of the startups are also using the digital space very aggressively.
Top 5 Startups in the Healthy Beverage Segment
The unorganized market for ethnic beverages in India is around $200 million to $250 million, while the organized market is barely 1% of this. The juice market in India is now close to INR 10,000 – 1,100 crore (References – Economic Times, Technopak and Knowledge @ Wharton).
While many home-grown healthy beverage and juice startups have mushroomed across the country in recent times, there are few notable ones that are likely to become market leaders in the upcoming years.
Juice Maker
Started as a social experiment, Juice Maker is a monthly, subscription-based B2C service that provides fresh juices to individuals based on their requirements. The company is currently functional in and around Bangalore, and has also got plans to start operating in Chennai soon.
The venture is working on web and mobile application (Android and iOS), which will have features to suggest juices based on individual customer's dietary requirements.
Its client base includes companies like Lookup, 103 Studios, TookiTaki, Pollsye and Get Closer. Juice Maker also tied up with food delivery players like Foodpanda, Swiggy, Roadrunnr and others for brand visibility and fast deliveries.
Goodness! Beverages
Goodness is another Bangalore-based startup, formerly known as Dropkaffe. But, unlike Juice Maker, it's operating in the dairy segment.
After starting in 2015, the firm beverage startup raised $300,000 (Rs 2 crore) in a seed funding round led by angel investor Manish Singhal and US-based venture capital firm P39 Capital, and  $495,000 (~Rs 3.3 crore) in a bridge funding round led by Kanwaljit Singh of Fireside Ventures in 2016 (References: VCCircle & Inc42).
The firm started operating in a complete online model. Later in April 2016, the company started operating offline as well. Their products include oats smoothie, yogurt smoothie and cold coffee. The products are listed on online retailers such as Grofer's, Big Basket, Amazon, Swiggy, Flipkart and others.
Additionally, the products are also available in 250 retail outlets (e.g. Big Bazaar, Spencer's etc.) in cities like Bangalore, Goa, Hyderabad, Delhi-NCR, Mumbai and Pune.
Related Read: Health-Tech start up, Grow Fit acquires Drink King, a health-focused beverage manufacturing firm
RAW Pressery
Raw Pressery is an active firm in the segment of cold-pressed juices. The founder of the venture, Anuj Rakyan, got the idea for his juice startup after an injury in a football match as reported by the Economic Times. The cold-pressed juice is made by using high-pressure processing technology.
The process does not involve any heat, and hence, highly effective in retaining the nutrients and living enzymes. The juice also does not contain any preservatives or added sugar or water. Since 2013, RAW Pressery has managed to get funding of over $7 million, making it the most funded cold-pressed juice startup in India.
Their product line-up includes basic flavours like Apple, Orange, Sugarcane, Guava, Mango, Pomegranate and Coconut. Additionally, they have also got a wide range of blends like Detox, Glow, Shield, Flush, Lean and Life under Benefits category.  Apart from juices, they also offer organic smoothies and soups. The firm is currently operating in Mumbai, Pune, Bangalore, Hyderabad, Delhi and Gurgaon.
Rejoov Cold Pressery
Based out of Bangalore and started by Anju Sood and Anu Berry, Rejoov offers an easy and convenient way to drink healthy beverages. Similar to Raw Pressery, Rejoov also extract juices from fruits and vegetables using the cold-pressed technique.
They have also got a wide range of product line-up. They offer 6 flavours that include Pineapple (with Cranberry), Sugarcane (with Ginger & Mint), Pomegranate (with Blueberry), Orange (with Goji Berry and Sunflower Seeds), Watermelon (with Ginger and Rosemary), and Guava (with Pineapple and Lemon). Their rejuvenating blends include Watch Weight, Green Infusion, Pure Defense, Ever Youth, Nut Pro, Hydra Flush, and Forti Fire.
Yose
Started by Ankit Agrawal and Brinda Dhruv, Yose offers lemonades in three variants – minty lime, tangy lemonade and activated charcoal lemonade – along with detox drinks. The startup is based out of Powai, and delivers drinks pan-Mumbai on a subscription based model.
The Yose products are recommended to be consumed early in the morning on an empty stomach, during/post workout and before meals. Till date, the company has sold 30,000-plus bottles till now and is gearing up to scale the business, as reported in YourStory. Currently, apart from the two co-founders, Yose has also got a consulting food technologist and three full-time employees.
Apart from these five major startups in the healthy beverage and juice segment, few other upcoming names are Fresca Juices, Fruitizm, Valencia Nutrition, and HappyMess (currently marketing and distributing sugarcane-based juices under the brand name Pure Cane Juice in Jamshedpur).
Related Read: Grow Fit Raises $4.5 million in Series A funding
Challenges within the Healthy Beverage Segment
The beverage segment is one of the toughest and most competitive landscapes in India, and across the globe. The startups need to lock horns with established big players including international brands.
More often than not, it's tricky to control the cost of production at the price points of juices due to increasing inflation. Apart from production, the startups also need to take care of other two critical functions – marketing and logistics (and transportation).
The urban India (metros and Tier 1 cities) prefers the new-age healthy and organic drinks. But, penetrating the market in Tier 2 & Tier 3 cities is still a big challenge for these startups. Those cities still prefer freshly prepared juices over packaged drinks due to price sensitivity.
Besides, the mind-set is that only the freshly prepared juices are healthy for consumption. Otherwise, the colas and sugary drinks are there as alternatives.
Although Goodness! Beverages and Raw Pressery are working more or less decently in the digital space in terms of blogging, content marketing and social media marketing; other startups are yet to catch up. In today's competitive space, creating awesome content is essential for attracting and retaining customers.
For example, Goodness! Beverages, Yose and Rejoov Pressery currently do not have a blog section, and Valencia Nutrition doesn't even have a functional website at the moment (at the time of writing this article).
Branding and Content marketing are critical to demonstrate your uniqueness and to show why you are better than your competition; especially, in a price-sensitive market like India. Lastly, well-rounded product pages and stellar customer service are equally important. Read more about 3 universal tactics of successful branding.
The Indian beverage market is pegged at USD $300 million. The new generation is actively looking for healthy and natural products. So, the opportunity is definitely there. The catch is you have to brand your product instead of pushing your product.
Hence, the new-age Indian startups need to make strategic marketing campaigns for raising awareness among the mass and implement innovative product design, reasonable pricing, and effective logistical models.
(Disclaimer: This is a guest post submitted on Techstory by the mentioned authors.All the contents and images in the article have been provided to Techstory by the authors of the article. Techstory is not responsible or liable for any content in this article.)
About The Author: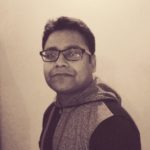 Tanmoy Ray is a blogger, content marketer, and admission counsellor & career adviser. Tanmoy is from Biomedical Science & Pharmacology background.
He has worked with University of Oxford (UK), Utrecht University (Netherlands) and University of New South Wales (Australia). He is currently working with Stoodnt, Inc. as a Counsellor, Blogger and Digital Marketer. Connect with him on LinkedIn and Twitter.
Comments
comments