Do you work for a startup? Or
Do you want to Startup? Or
Do you already own a Startup?
If your answer is 'YES' to any of the questions mentioned above, here is an Infographic that will give you a global perspective on the Startup Revolution.
Before we start, A startup in simple terms is a company in its early stages of business development.
As you can see from InstaReM's Master Infographic on Global Startups, the United States of America leads the world in terms of the number of startups, followed by India and the United Kingdom securing the second and third ranks respectively (Source: CB Insights Data). The United States also leads in the highest number of Unicorns' (Privately held startups valued over USD 1 billion)  list , followed by China and the United Kingdom.
The infographic also provides a sneak-peak into some of the wackiest ideas that ended up minting money and winning awards. Furthermore, if you are in a startup or aspire to start one, you must keep a check on the top reasons that lead to a startup's failure.
In terms of Startup Valuations,  China's ByteDance is the world's most valuable Startup and Unicorn with a valuation of USD 75 billion, edging Uber to the second position with a valuation of USD 72 billion. But Juul Labs an electronic cigarette startup manage to secure its place among the top in just two years.
As per CB Insights, the total valuation worldwide startups are approximately $1093 billion. China being a developing country chase to become 2nd highest with aggregated worth of $700 billion. Also, 41% of China's startup are from Beijing.
For India 2018 saw a whole new breed of Indian startup unicorn emerge. Swiggy was the fastest Indian startup to become Unicorn in 2018 and currently valued at 3.3 billion. Followed by OYO Rooms, Hike, Policybazaar, etc.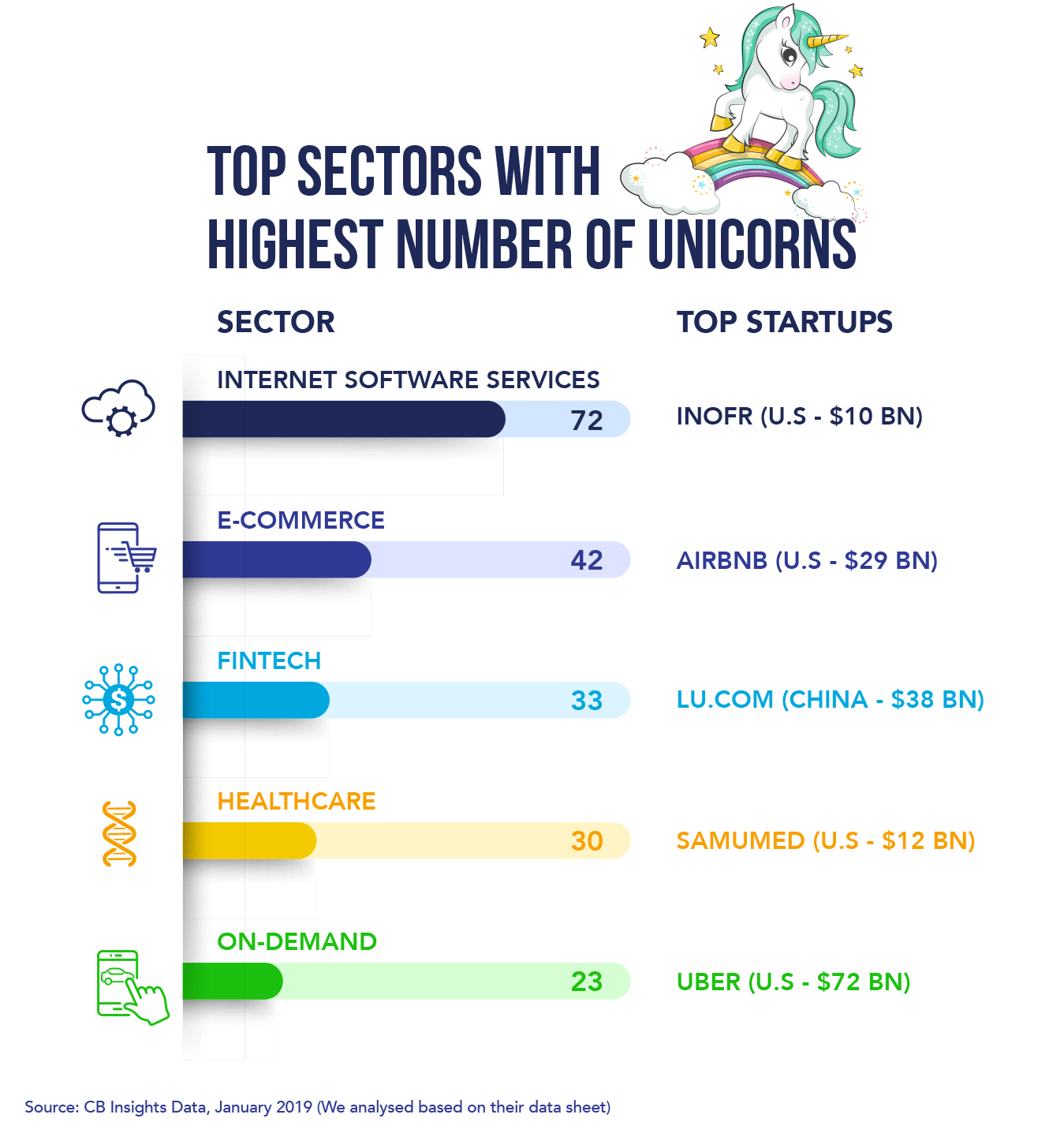 Investment banking firm GP Bullhound predicts that 17 more companies will join the exclusive group by 2021, including challenger bank Starling, payments company GoCardless and lawtech startup Luminance in the UK.
As per CB Insights, 50 companies around the world are on the path of 1billion valuation. Which includes some popular names like Airwallex, Amplitude, DailyhHunt, Domino Data Lab, Upgrade and so on.
InstaReM wishes luck to everyone in the startup ecosystem and wholeheartedly credit the start and momentum of this phenomenon to EVERYONE who is a part of the GLOBAL STARTUP REVOLUTION!