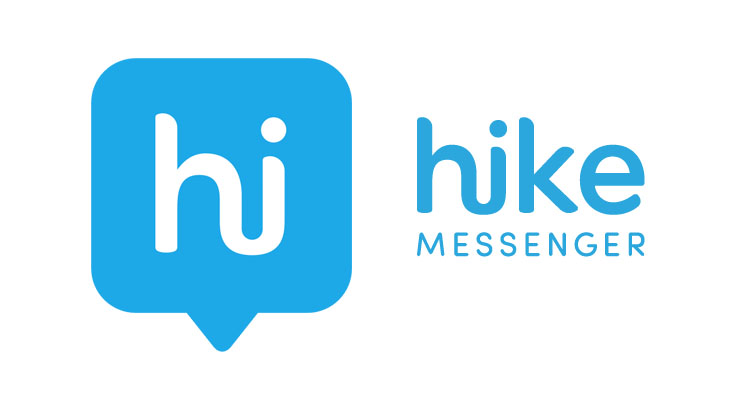 13 February 2018, India:
Hike today announced a partnership with ride-sharing firm Ola to bring cab booking facility on the messenger app.
The company said in a statement, "Now Hike users can book Ola cabs and autos across 110 cities in India within Hike and can pay directly through the Hike wallet or in cash."
The service will go live on Wednesday 14th February 2018. Hike users will have access to all Ola cabs (including Ola Auto, Micro, Mini, Ola Prime, Ola Prime Play, Ola Prime SUV, and Ola Lux) except Ola Rental and Ola Outstation.
"We are delighted to partner with Ola to bring taxi and auto bookings to our users on Hike, a first in a messaging app in India. We've made the experience incredibly simple with no need for a login and payments available through the Hike Wallet. We're really excited by the potential of this," said Kavin Bharti Mittal, Founder and CEO, Hike.
"Customers feel the need to be in control of services which make their lives simpler and convenient. Innovations including strategic partnerships play a very crucial role in this process. Our partnership with Hike has been specially designed to ensure that the best and the most relevant experience is delivered to our users. We are confident that Hike users will love and enjoy the in-app Ola booking experience," said Bhavish Aggarwal, Co-founder & CEO, Ola.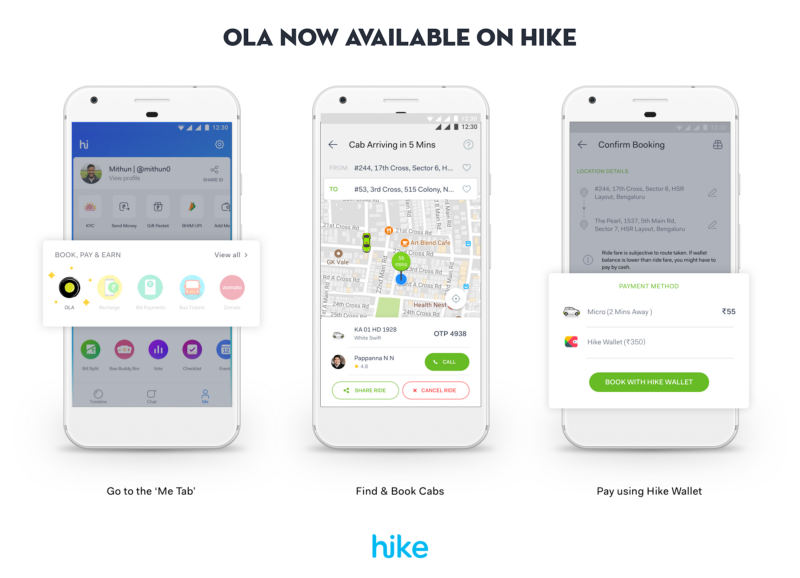 To book Ola cabs through Hike Messenger, user need to update the Hike App. Then the user has to click on Ola option under the 'Me' tab. After that user can book Ola cab, the booking process is similar to native Ola app. User can use Hike wallet to pay for the ride. Cash payment option will also be available.
"In addition to booking Ola cabs and autos, users will also be able to book bus tickets with more than 3000 operators and pay their bills for electricity, gas, DTH and landline across 60 operators through the Hike app," the company said in a statement.
(Image – phonestabs.com, hike blog)
Comments
comments