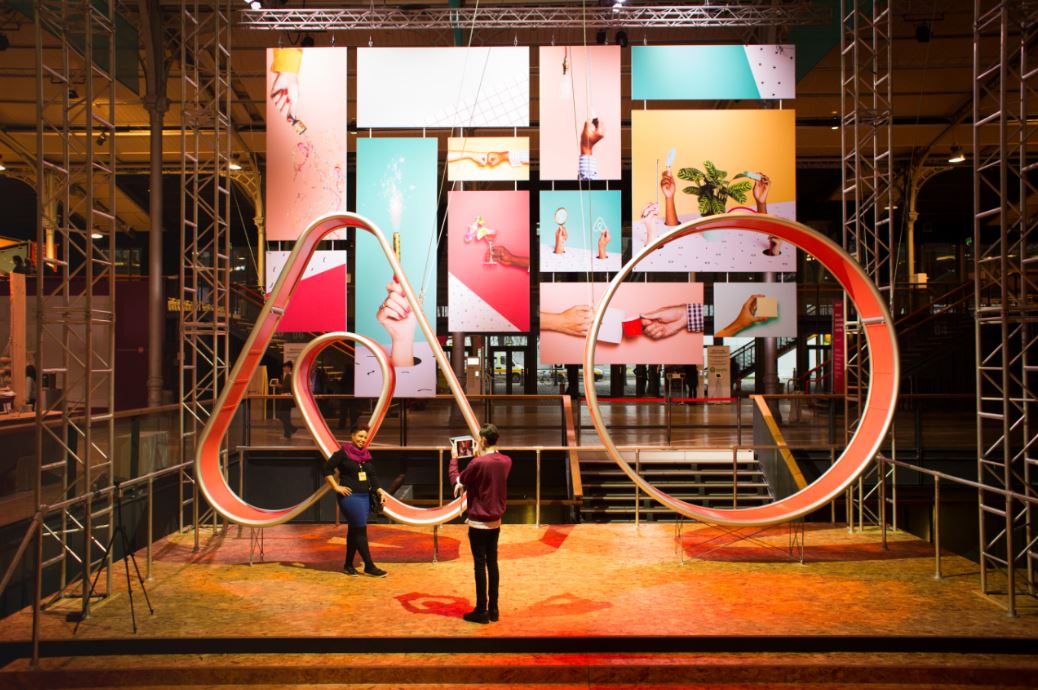 With the rise of non-­linear business models, we see the spectacular performance of Airbnb take the market by storm. Airbnb is an agency that literally makes money while you stay with strangers. This eliminates middlemen of the broker type, and the various hassles that come with trying to find places to stay while travelling in any unfamiliar landscape.
A little background on the industry itself is needed for us to understand why Airbnb is such a radical idea – and why it is such a profitable business. This business falls under the peer-­to-­peer property rental industry that emerged in this century as part of the sharing economy. Boosted by the impressive technological and network ­based surge, online marketplaces for this industry have since boomed significantly.
The Business and the Revenue
Airbnb functions like many other online marketplace would – it brings together the buyers and sellers on a comprehensive, easy to use platform in the form of a webpage, or a mobile app. This is typically for vacationing people, which is a boon for travellers. Staying abroad or anywhere at your favourite tourist destination becomes very customizable and comfortable in the 191 countries that this company has a presence in.
The key partners for Airbnb are:
Hosts – Those leasing their properties, be it a condo or a villa
Guests – The traveller in need – be it a businessman or someone on holiday
Real Estate Agencies (Surprisingly) – Excess properties can be leased on this platform
IT Experts – Website Designers, Database Managers and others who can fine­tune the online process
Interior Designers – Can revamp existing spaces to attract guests
Photographers – Make the spaces appealing to guests who are browsing online
Governments – For tourist attractions and outdoor ad spaces
Payment Processing Channels – Visa, Paypal and others for the revenue flow
Lifestyle Media Companies – Recommending Airbnb stays for the traveller
Their revenue model is actually pretty simple – they charge a 3% to the guests who wish to book from Airbnb as a transaction­based charge. To the property owners themselves, they charge 10% as commission for using Airbnb to 'host' their property. Other charges sometimes apply when VAT is an issue – this is for citizens from certain countries like Norway, The European Union and Switzerland. Another expense to look out for is the Airbnb currency exchange rate, which fluxes with the economy.
Also Read: Pokémon Go – The Concept, The Craze And Its Effects On Company's Share Price !
The Perfect Hook
What would compel you to stay with strangers, especially when you're travelling abroad and in lands unknown? Safety and trust issues are definite concerns for the traveler. Airbnb seeks to minimize these discomforts by customizing the experience to the maximum.
The customer can choose
Room type.
Adjust according to price and size.
Amenities and property type – some special places like igloos and castles are also available.
Host language (including sign language!).
Keywords – maybe you want property near some heritage sites?
Apart from these, photographers from Airbnb have physically been to the properties displayed, increasing their credibility – and quite a few properties go through some form of verification.
Where Airbnb shines, however, is the fact that they can provide a friendlier, personalized and localized travel experience as compared to a hotel. The local host and his/her house are right into the heartland of the countries in question, giving the customer an experience that goes beyond the standard tourist package. The local is likely to know more about their environment than hotel staff – and one can connect and network seamlessly in a setting that is more intimate than the standard customer ­provider relationship. The Airbnb staff is also known for their prompt helpfulness and hospitality, adding to the appeal and dissolving boundaries when it comes to staying with strangers.
A key component of the online marketplace is the review system that helps the consumer make decisions. Airbnb has a particularly detailed system in place for this, using numerous criteria like accuracy, cleanliness, Check in, communication, location and value – apart from the paragraph style entries that they allow. Reviews are also now published only after the guests AND the property owners have evaluated each other to enable greater transparency. Reviews are to be submitted within 14 days of the experience – thus, reviews are fresh, and updated.
Exponential Growth
Airbnb began as an idea in October 2007, where founders Chesky and Gebbia raised money by literally selling special edition cereal boxes (Obama and McCain Capn Crunch). Till January 2009, they had gained enough traction to attract the interest of Y Combinator – a seed accelerator company that invests in start­ups and the like depending on their potential. By November 2010, Airbnb allegedly raised 7.2 million dollars via venture funding and angel funding companies.
In 2011, it announced its one millionth booking since 2008, and celebrity Ashton Kutcher announced his partnership with the company, increasing its brand value drastically. Another round of investments followed and soon, in January 2012, it announced its 5 millionth booking, signalling exponential growth like none other. By November 2012, Airbnb had a presence in several key countries around the globe, like England, Germany, Australia, Thailand and Indonesia. This growth into other countries continued steadily till date – with the high point being in January 2011-­2014.
After 2014, Airbnb took another step in legitimising its business – namely tying up with city authorities (San Francisco), making it legally authorized as it was impinging on land rentals and other taxes. It has now raised amounts exceeding 2.3 billion, proving its worth as a fearsome competitor in the market, recognized by seed agencies and consumers alike.
Also Read: An insight into business model of Flipkart – India's E-commerce Giant !
Solving the Chicken and the Egg problem
This is perhaps the clincher as far as Airbnb is concerned. There are numerous ways to solve the chicken and the egg problem, something that particularly plagues start­ups of this nature – online platforms that need to take care of both, the demand and the supply side of things. If Airbnb did not have any existing customer base that wanted properties, then no property owner would naturally be interested in hosting their houses on the site!
With what has been described as a genius move by some and devious by others, Airbnb tapped into an existing market – namely, Craigslist. Craigslist already had many people who were hosting their properties on the site. Airbnb would then send these people mails, providing a better interface if they hosted the same properties on their website instead – while also snatching prospective customers who would also redirect themselves on the Airbnb site.
While the same stunt cannot be pulled again on Craigslist, the Huffington Post terms it to be the 'evolution strategy' for solving the problem.
Yet another obvious factor is the competition, or the lack of it. Airbnb is the progenitor of a model like this. While Craigslist specializes in yet other things, Airbnb has made this market an object of singular focus – about ten or more such sites have sprung up in its wake (Travelzoo, Travelmob, Cancelon, to name a few), but none seem to have gained enough traction due to Airbnb's penchant for continuous growth and development.
Thus, with a combination of ingenuity, luck in the form of initial funding, an aggressive growth model and round the clock improvisation, Airbnb has reached a dominant position in the tourism and property market – by not owning a single plot of land themselves! Truly a success story that every entrepreneur can benefit from analysing.
Also Read: In Conversation With Belinda Johnson On Being A Leader At AirBnB And Mentor For Women Entrepreneurs Across The Globe !
(Disclaimer: This is a guest post submitted on Techstory by the mentioned authors.All the contents and images in the article have been provided to Techstory by the authors of the article. Techstory is not responsible or liable for any content in this article.)
Image Credits: airbnb.com
About The Author:
Priyakshi Gupta is a senior solution architect for Click L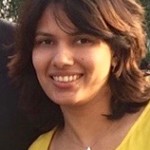 abs, a SaaS technology solution provider creating the next generations on-demand platforms. The bootstrapped company has created over 300 platforms that handle more than 2 million transactions per month. The company's vision is to create an information conglomerate centered around creating multi-million dollar viable businesses, directly or indirectly, on top of technology platforms.
As a solution consultant, Priyakshi closely works with the clients to understand their vision, deep dive into the business idea, strategize on the product and help design a technology driven solution that has the best chances at success.