Fortnite is a popular battle royale game that offers players the option to choose where they want to land on the map. They can either opt for a serene area like Steamy Springs or jump straight into the action in places like Mega City. In this game, vehicles play an important role as they can help players get around the map quickly and provide a strategic advantage over their opponents. The latest addition to the fleet of vehicles in Fortnite is the Nitro Drifter, which is a high-tech and incredibly fast car that comes with a powerful turbo.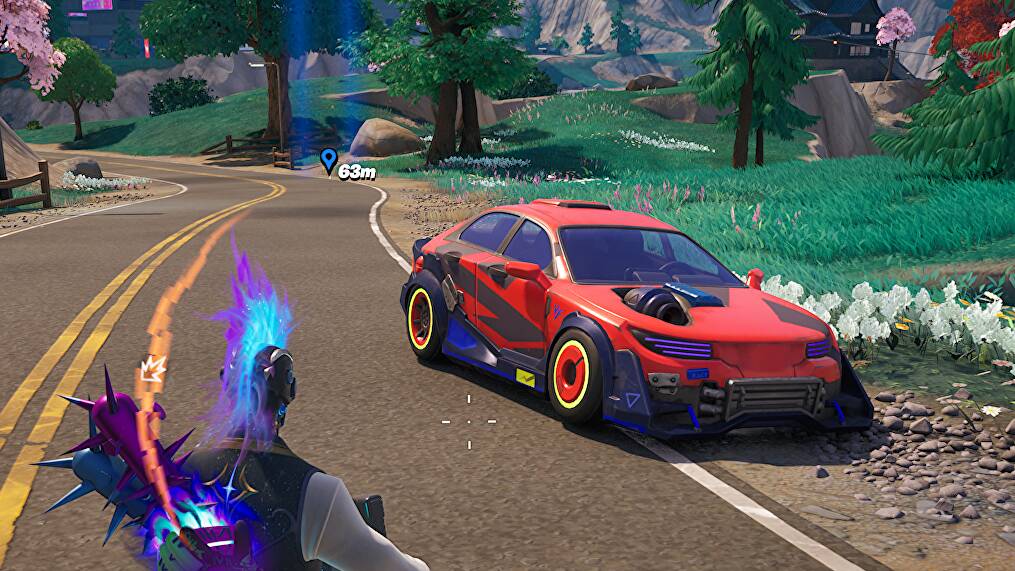 The Nitro Drifter can be found scattered throughout the southeastern region of the map, which is where most of the changes were made in Chapter 4 Season 2. However, there are specific locations that players can go to if they want to increase their chances of finding one for themselves. Mega City is one such location where players can find Nitro Drifters in nearly every corner of the city. However, it is a dangerous location as it is usually where players looking for an early-game fight go, and it's also where one of the Fortnite Highcard bosses spawns.
If Mega City seems too daunting, players can head north of the city to Drift Ridge. This landmark was designed specifically for car racing, making it the perfect spot to find a Nitro Drifter. Drift Ridge is the best place on the map to visit if the player is in a hurry to find a fast ride. In addition, if the Storm Circle is not in their favor, going through here and grabbing a Rogue Bike or a Nitro Drifter is a great way for players to ensure themselves that they'll make it out of the storm alive.
Finding the Nitro Drifter is an important task for players who want to gain an advantage in Fortnite. The vehicle's speed and power can help players make quick getaways or take out opponents in spectacular fashion. However, it's important to remember that the Nitro Drifter is not invincible, and players should still exercise caution when driving it. Players should be mindful of their surroundings and avoid crashing into obstacles that could cause them to lose health or even get eliminated from the game.
In conclusion, the Nitro Drifter is a valuable addition to Fortnite's lineup of vehicles. It's fast, powerful, and can help players gain an advantage over their opponents. Although it can be found scattered throughout the southeastern region of the map, specific locations like Mega City and Drift Ridge offer players a higher chance of finding one. Players should keep in mind that while the Nitro Drifter can provide a strategic advantage, they should still be cautious while driving it to avoid getting eliminated from the game. With these tips, players can find the Nitro Drifter and use it to dominate the competition in Fortnite.