In today's digital world, many people are using social media platforms for entertainment, communication, marketing, and other purposes. Among these digital channels, YouTube remains one of the popular platforms used by several people and businesses.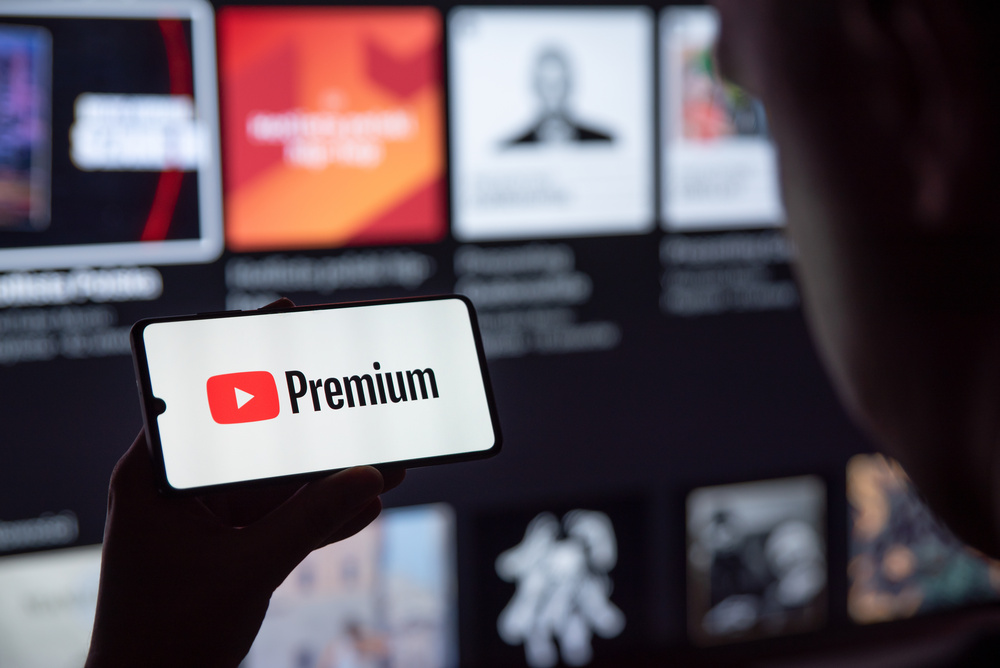 Basically, YouTube refers to a video-hosting website allowing members to upload video content. On the other hand, the platform visitors can access these videos and share them through a designated link But on top of being a video hosting and sharing channel, using YouTube has several advantages. 
For example, uploading and accessing videos on YouTube doesn't require any payment. If you want to make some money, you can use this platform to serve video content and generate profit from your views. Also, even if you don't have advanced computer skills, using YouTube is easy. If you want to share some information in the form of YouTube shorts, videos, video animations, and music. 
However, YouTube introduced a new feature called YouTube Red a few years ago. It was a premium subscription service that, among other things, allowed consumers to view ad-free YouTube videos. However, Google abandoned the brand name in May 2018 and rebranded the service as YouTube Premium.
What if you could have YouTube Premium for free? This app allows its user to generate passive income by just having it open on your device. Click here to earn passive income now! Use coupon code: techstory & immediately get $1 added to your balance upon sign-up
YouTube Premium is a premium membership which grants you ad-free, feature-rich (offline viewing), and improved access to several of Google's video and music services, including YouTube, YouTube Music, YouTube Gaming, and YouTube Kids.
YouTube Premium is all about getting rid of ads. Because YouTube, which is owned by Google, generates a lot of money from advertisements, you won't be able to get rid of them without paying. It further said that this is for the purpose of assisting artists in their financial endeavours. Also, with YouTube Premium, you can view video content in the background. This means you can listen to music or watch videos while using other applications on your phone or tablet. 
Finally, fresh material is another benefit of the YouTube Premium membership. Subscribers to YouTube get access to exclusive videos that the rest of the world does not. "New, original series and movies from some of YouTube's biggest creators," according to the description.
Flitting between videos will no longer be required waiting for advertisements to end because the viewer will be able to pay. This is true regardless of where the paid-for account is logged in. It was first released as Music Key in November 2014, with ad-free music video streaming on YouTube and Google Play Music. In 2015, it was rebranded as YouTube Red, with ad-free access to all videos rather than only music.
If you would like to become a YouTuber, it is essential to have access to high-quality royalty-free music and sound effects! There are plenty of music licensing platforms for content creators out there, but one of those which offers the greatest value is certainly Artlist.io! If you'd like to get an exclusive Artlist discount, you can head on over to RushRadar and find the best and latest discounts for content creators!
Nevertheless, being a paid subscription service, you need to pay a certain amount of money before you can take advantage of YouTube premium's features and perks. This is where YouTube Premium redeem gift codes come into play. These can be used to pay for the subscription fee and other related fees at a discounted price. 
Moreover, users would have to use a youtube premium redeem gift code or a youtube premium code to boost their Google Pay balance, which they can use to make purchases on YouTube and many other things. Thankfully, there are online businesses that offer YouTube coupon codes to get discounts and other promos when subscribing to YouTube. With their help, you can find the best deals for your YouTube needs.
In case your needs includes developing your channel, you can use the youtube growth service. 
But aside from third-party coupon websites, there are also other ways to help you redeem YouTube Premium codes. 
Keep reading this article to learn more. 
What is the procedure for redeeming a YouTube premium code?
When you use the app on a regular basis, you will receive redeem coupons at random. However, there are a few additional options for obtaining redemption codes. Some techniques for obtaining a redemption code are listed below.
Send a request for a referral:
Start the app.

Select 'Payments' and then 'New.'

Select Invite Friends from the drop-down menu.

Choose the individuals you wish to invite and then click Send.
Use a Google Pay referral code to get started :
Open the app and click 'Referral Code' in the upper right corner.

Type in the referral code and make a payment.
The steps to redeeming your Youtube Premium Code are as follows:
Sign in to your Google Account and go to youtube.com or youtube.com/redeem.

Enter the code and click Next.

Choose what you want to buy and then choose Google Pay as your payment option.

Finally, click Buy to redeem your code.
Also check: saas development services