Windows 11 will be released soon. Microsoft's new operating system will begin rolling out to eligible devices on October 5, and if you currently have Windows 10, the update will be free. If your device is compatible and fulfils the minimal criteria, you'll be able to upgrade to the new software the same way you would with Windows 10, once it comes. (Even if it doesn't, Microsoft will provide a solution, albeit it will not be maintained.)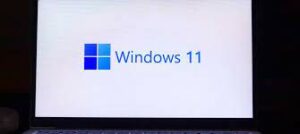 Unless you're a Windows Insider and can't wait for the inevitable release, you can download the first Windows 11 Insider Preview build today and try out some of the new features, including widgets, snap layouts, virtual desktops, and the new Microsoft Store. We'll show you how to do it down below. Here's all you need to know about Microsoft's new software before you download it.
To begin, you may check to see if your existing Windows 10 PC qualifies for the free upgrade to Windows 11 in a few different ways. Additionally, if you purchase a new computer between now and the general release, you will be eligible for the free upgrade.
If you haven't yet upgraded to Windows 10, there is still a way to get Windows 10 for free. It's a good idea to make the transition now to have your system ready for the Windows 11 update. That method will also work if you want to manually upgrade an older system to Windows 11, however Microsoft advises against doing so since it may not be eligible for the same updates.
You can download a preview copy of Windows 11 right now if you're a member of the Windows Insider Program (you may join for free right now through the link below).
https://insider.windows.com/en-us/getting-started
It's worth noting, though, that beta versions, especially early ones, are notoriously problematic. You should never install a beta on your primary device; instead, if you have one, you should install it on a testing device. For the most part, it's preferable to wait until October for the public release. This first build also does not include all of the new features that will be included in the final release.
Ensure that your device is running a licensed version of Windows 10 and that you are the administrator. If you haven't already, sign up for the Windows Insider Program.
Alternatively, log in to your Windows Insider account. Start your flight by pressing the Start button.
To join the Windows Insider Program, go to Settings > Update & Security > Windows Insider Program. To begin, click the Get Started button.
Select + to link the Microsoft account you registered with and proceed under Pick an account to get started.
Follow the prompts to select the experience and channel via which you wish to receive Insider Preview builds: Dev (for developers), Beta (for early adopters), or Release Preview.
Review the Privacy Statement and Terms & Conditions before clicking the Confirm button. Click the Restart Now button.
Make sure your data settings are right after restarting so you can download preview builds. To do so, navigate to Settings > Privacy > Diagnostics & feedback and toggle the Optional Diagnostic Data option to On.
To access Windows Update, go to Settings > Update & Security > Windows Update.
Check for updates by clicking the Check for updates button. Based on your preferences, you should see the most recent Insider Preview build.
Your device should then update as it would with any other Windows update, and you should be ready to go.
When Windows 11 is released in October to all Windows users with suitable PCs, you'll download it just like any other new version of Windows. The majority of people will go to Settings > Update & Security > Windows Update and check for updates. You'll notice Feature update to Windows 11 if it's available. Install by clicking the Download button.
However, keep in mind that the Windows 11 distribution will be gradual, and it may take months for it to reach your device. New PCs will be the first to receive the upgrade, with all eligible devices receiving it by mid-2022, depending on device age and hardware.
The upgrade is the first significant modification to Microsoft's operating system since the debut of Windows 10 in 2015. For the past year, there have been rumours regarding a big Windows revamp. On May 25, Microsoft CEO Satya Nadella announced that the company was developing "one of the most important updates of Windows in the previous decade," confirming that a major shift was on the way for the OS's 1.3 billion users in 2021. As rumoured pictures of Windows 11 surfaced in mid-June, Microsoft discreetly revealed that it will cease support for Windows 10 in 2025.