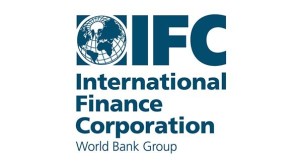 June 17, 2016:  The private sector investment arm of the World Bank, International Finance Corp is looking to ramp up its venture capital activity in India, a geography that represents the long-term investor's second-largest portfolio globally.
Buoyed by its investments in a string of leading Indian startups, a list that includes, eyewear-focused venture Lenskart, online grocery retailer BigBasket, home healthcare company Portea, and dialysis chain NephroPlus, all of which have taken place over the last 12 months, the Washington DC-based investor is scouting for more deals in the country's startup ecosystem.
The areas that the long-term investor will focus on are Healthcare technology, edu-tech, consumer internet and clean technology according to Nikunj Jinsi, the global head of of IFC's venture capital investment team.
Jinsi said, "In any fiscal, we are looking at (investing) roughly $150 million (about Rs 1,000 crore) globally, and I would say India will get a good percentage of it.. at least a quarter, if not one-third of that. India and China tend to take up the bulk of it in terms of dollars."
Currently India ranks behind China in terms of venture capital transactions for IFC. The marquee global investor has active investments, estimated at between $150 million-$200 million in the world's second-largest economy till date, and which is spread across a dozen companies, according to Jinsi.
IFC's VC unit looks to invest in companies from its balance sheet, and in startups that have a strong technology focus, are about five years old or less, and have already raised capital from a class of investors, preferably venture capital. Last year, the company chalked up five VC deals in India.
It will primarily look at investing in Series B and beyond rounds, with ticket sizes ranging between $5 million-$25 million, while looking to stay invested for period of 5-7 years. The deals are largely equity-linked, but the investor is also open to structuring transactions that have a mezzanine flavour.
"However, since we are permanent capital, we can stay invested for longer…We don't invest in more than 20% of a company, and preferably look for a board seat, when we are leading deals" Jinsi told ET, adding that the global investor will also look to partner early-stage firms as Limited Partners.
IFC, which is one of the world's largest development finance institutions, has also been one the most active investors in the country. As of June 2014, it had a committed portfolio of about $4.7 billion in India, making the country its largest portfolio exposure.
Jinsi is also quick to reiterate that the investor, which is largely known as one with a deep commitment to creating social impact among undeserved communities, is seeking commercial returns from its portfolio in the country.
"I don't think there's a clash. We find a strong correlation between development impact and financial impact.. Generally we don't trade that off," he said.
However, depending on the opportunities, IFC may also look to widen its pool of capital for startup investments.
"We have been expanding it already. When we started it was $50 million globally. Now that has expanded significantly. We are now much more opportunity-driven…If I need to go up to $250 million a year, as long as I can show there are opportunities out there, it's an easy conversation to have internally," said Jinsi.
Image Source: cococolacompany.com
Also Read: What Makes Silicon Valley Special !  
Comments
comments