Manu Jain is a well-known serial entrepreneur and the co-founder of VAMA, a revolutionary virtual platform that connects people worldwide with a vast range of religious services. With VAMA, Manu aims to revolutionize the way people access temple and virtual astrology services. By leveraging the latest technologies, VAMA provides a seamless and accessible experience to users, unlike anything before. In this exclusive interview with Techstory, Manu Jain shares his journey and the inspiration behind VAMA, as well as his vision for the future of religious services.

1. What inspired you to create VAMA, and what was your major motivation behind starting this venture? What challenges have you faced in building and growing VAMA, and how have you overcome them?
We realised there was a need to organise the faith-tech segment and provide all-encompassing virtual spiritual solutions for devotees on a unified platform. Before the introduction of VAMA, certain devotees received e-puja services through WhatsApp video calls, but the service lacked proper organization and adherence to strict rules and regulations. With VAMA, one can now do any puja of their choice in any of the registered temples with complete transparency and proper guidelines. More devotees switching to online mediums, VAMA seeks to take advantage of the 100x growth potential in virtual visits over the next few years.
2. Can you tell us about the range of services offered by VAMA, and how they differ from other similar platforms in the market?
VAMA serves as a one-stop virtual platform, providing users with effortless access to a range of religious and spiritual services. We offer virtual puja remedies in temples for devotees and customers worldwide. Our comprehensive range of services includes purna puja offerings, astrology services, and do large live streaming events on auspicious days like we did on 1st January for the new year puja., all designed to offer our users a divine and satisfying spiritual experience. Our team of experts possesses extensive knowledge and experience, enabling us to provide customized solutions tailored to meet our clients' needs. We strive to be a dependable and trustworthy partner, ensuring that our users feel secure, understood, and connected at all times. To avail of our virtual spiritual services, users can download our app or visit our website.
3. What sets VAMA apart from its competitors in terms of services and user experience?
At VAMA, the majority of our astrologers are employed in-house to ensure the provision of high-quality and consistent astrology predictions. One of the Co-Founders, Aacharya Dev Ji is also a third generation astrologer. Our objective is to offer our users spiritual experiences that are both fulfilling and divine. We strive to provide devotees with effortless, time-saving, and uncomplicated access to Pujas and Darshans at temples throughout India. Our brand's unique selling point lies in the fact that no other start-up in the faith-tech sector integrates all of the devotee's religious requirements into a single platform in a comprehensive manner.
4. How did your past experience in telecom and content strategy help you in setting up and growing VAMA?
All the founders have been friends for the past decade because of our common telecom operator experiences & seen Astrology being the largest content service at telecom operators. Because of their mutual experience in the telecom sector, Manu Jain, Himanshu Semwal, and Aacharya Dev have been friends for almost a decade. After observing Astrology as the most popular content offering among telecom operators, they decided to launch their own endeavour, VAMA, a one-stop virtual platform that provides easy access to an array of services for one's religious/spiritual journey. As a team we 3 possess more than 3 decades of looking at this sector thus are aware of the nuances & customer expectations which we feel gives us an edge over others. The virtual spiritual platform has over 300 experienced astrologers and other spiritual experts onboard who offer genuine and customized consultations as well as best-in-class remedies, to the users of the platform. VAMA is a budding startup that has been successful in attracting new talent and is currently expanding its workforce.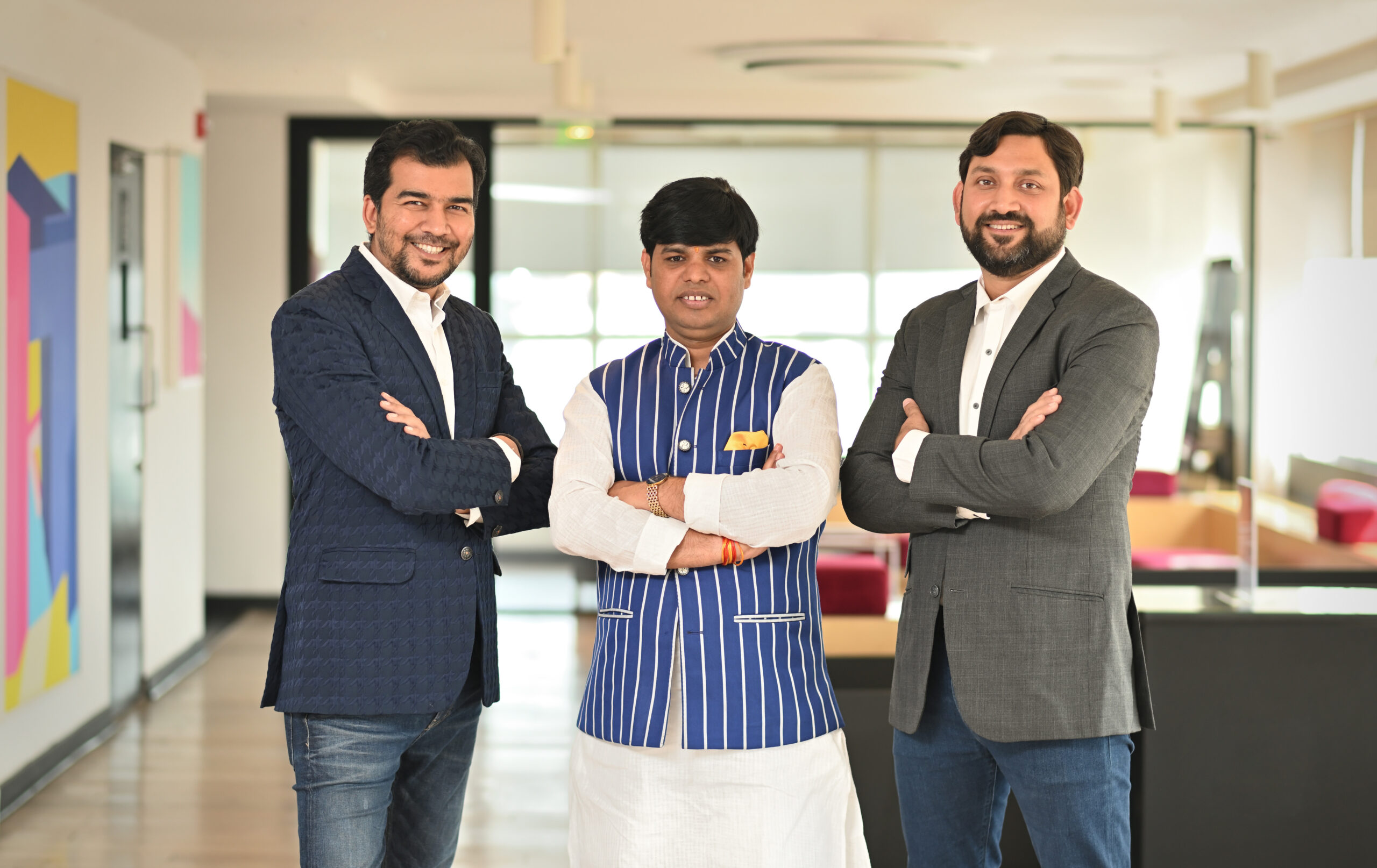 5. How has VAMA grown since its inception, and what milestones have you achieved so far?
We have so far enabled over 100K online consultations and are growing rapidly month on month. Since our inception in late 2020, we have collaborated with more than 80 Priests and temples and have organised over 5K e-pujas, and worked with renowned temples. As one of India's fastest-growing virtual platforms, and the debut of our consumer app in September 2021, we have witnessed an increase of 100,000 active monthly users. Our services, such as E-pujas and E-darshans, began in January 2022 and are rapidly expanding and doubling month on month. 
6. Who do you consider to be your major competitors in the market, and what strategies are you using to stay ahead of them?
Our belief is that the faith-tech industry is currently disorganised, and there is a significant opportunity for all players to carve out their own unique space in the market.
7. Do you think the decreasing influence of religion in the younger generation could impact the growth and success of VAMA?
There is a noticeable trend of younger generations being highly enthusiastic about the intersection of faith and technology. On VAMA, the average age of customers is 25 years old. These customers are knowledgeable about their religion and possess a strong curiosity to learn more about it.
8. How do you see the future prospects of the spiritual industry, and how does VAMA fit into that vision?
The faith-tech industry is currently worth $45 billion, and online platforms in this industry are generating less than 1% of the revenue compared to offline platforms. This indicates a significant untapped opportunity for companies to establish a niche in the market. We are fortunate to be a part of this industry's growth, even if it's just a small role.
9. What is your long-term vision for VAMA, and how do you plan to achieve it?
Our goal is to create a Spiritual SuperApp that goes beyond the current virtual experience we offer, which is only the first phase. We have several additional services planned, and our next steps include exploring e-commerce opportunities and finding ways to assist you in person at temples and provide priests for home visits.