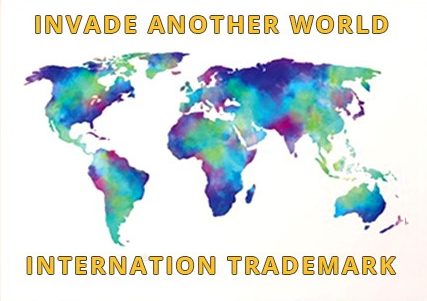 Did you just get your brand trademarked?
FUN FACT: Your brand is still not completely secured from invasion. 
It's a fact not a theory, which needs no substantive justification. Many entrepreneurs fall into this trap, getting a mark inked in the nascent stage does not make it invasion-prone for eternity.
Entrepreneurs who end-up nowhere, usually tends to ignore the following:
Trademark has 45 loopholes!
The exclusivity of protection is provided in lieu to goods and services. According to the NICE classifications, there are 45 categories in which all the goods and services are divided. Getting a Trademark in one category does not provide an exhaustive protection over all the goods and services.
P.S.: Dove! Should I call it soap or chocolate? In fact both.
Trademark suffers from Histrionic Personality Disorder!
Trademarks are so used to fame and being in the limelight, if not used with care, it will end up ditching you. Firstly, the exclusive protection is provided for a couple of years only, on expiry the same needs to get renewed.
Also Read: 5 Trademark Lawsuits You Won't Believe Are True
Moreover, it should be applied in categories in which rightful ownership can me maintained. Unused trademarks tend to dilute the control.
P.S.: Don't be the hare; if u sleep off, tortoise might win!
Trademarks are not omnipresent!
Securing a trademark in your native does not protect your brand from aliens. Every country follows a different set of trademark rules. It's absurd to think once inked it's a mark on the global front. Dealing with every country individually with the diverse legal system, languages, preferences, etc sounds intimidating.
P.S.: All the World's a stage, you either reserve a mark and dominate or choose to hide and evaporate.
This is where, all your concerns boil down to, International Trademark! 
Let's introspect the facets of this cumbersome system.
International Treaties at your rescue
There are a number of treaties which were formulated at the international level to streamline the atrocities faced by corporates. The need for such a  mutual agreement was recognised around more than a century back in time.
The Paris Convention, 1883 laid the foundation for Global Protection. A company can claim a back dated protection in another member nation, if it files for it within 6 months from its initial claim in the native.
The Madrid System which is a combination of a Protocol, 1989 and an Agreement,1891 works to provide a single transparent, cost effective window which centralises the application process to extend protection globally.
World Intellectual Property Organization overlook into the administrative aspect.
Invading the world with a mark is a myth
'International Trademark' covers more than 80% of the world. It is not obligatory worldwide, rather is extended on a membership basis. The Madrid Agreement has 55 member nations, and the Madrid Protocol has 98 member nations.
A trademark, on application, is first examined centrally by WIPO; subsequently, all the member nations examine its viability in consonance with their trademark mechanism.
Also Read: 7 Ways to Create a Trademark Logo to Woo the Target Market in 2017
An applicant might have to deal with departments in different countries in case of any ambiguity.
P.S. Voila! You can expand subsequently!!
After securing your International Trademark, you can extend the purview by making a formal request to WIPO through their Subsequent Designation system to add additional contracting parties to safeguard your mark.
Choose the form wisely
You need not travel all the way to Geneva to submit your application form. The same can be applied in the natives. There is a range of forms available, apply the correct one depending on the member's designation.
If the native is a Madrid Agreement member only: The mark should be in correlation with the goods and services it deals in and the application for the same should be proceeded through the national office on the basis of final registration.
If the native is a Madrid Protocol member: A domestic application with a certificate of origin is sufficient.
P.S. You need not travel the world!
The filing process is hassle free. The application can be simply filed through the electronic portal in the country having Office of Origin. Alternatively, you can deposit a paper application but not a handwritten one.
Beware of Central Attacks
If you fail to protect your mark in the native country for the first 5 years, you might lose your international protection.
It is a common weapon sought by competitors. If any misfortunate error occurs or a competitor creates such grounds which leads to cancellation of the trademark in the home country, in the initial gestation period, then all the efforts would get nullified.
P.S. An International trademark once granted is valid up to 10 years, don't lose it before it. Moreover, the same can be renewed for an additional 10 years.
Also Read: 8 Major Changes That You Need To Know Regarding Trademark Rules In India
Entrepreneurs don't be a novice, aiming for international protection is no more a farfetched dream. The procedure is way streamlined over decades if you navigate wisely.
(Disclaimer: This is a guest post submitted on Techstory by the mentioned authors. All the contents and images in the article have been provided to Techstory by the authors of the article. Techstory is not responsible or liable for any content in this article.)
About The Author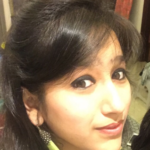 Nimisha Gupta has an unleashed zest for everything creative. Is a budding writer, inspired from coffee beans to pen down, when the world sleeps. It's not about the destination rather the journey. #Musicbuff #Coffeeholic #ChocoManiac #Trailblazer.
Affiliated with QuickCompany which deals in Legal Activities like Private Limited Company Registration, Trademark registration, MSME Registration and trademark search, etc..
Comments
comments