On Sunday, Tech titan Elon Musk denied all reports claiming that he makes $142,690 per minute, or $8,560,800 per hour, by saying he is losing more money whenever the stocks of his automaker Tesla plummet.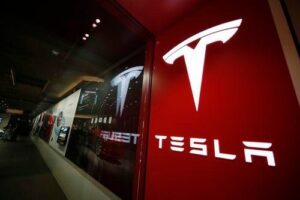 In response to a user on his microblogging platform, the X owner said such reports are believed on "silly metrics", and thus should not be believed.
"It's not a giant pile of cash. I really just own stock in the companies that I was instrumental in creating," he added.
According to the billionaire, he actually "loses" way more than he makes "every time Tesla stock randomly drops."
According to a recent report, it was claimed that Musk's net worth spiked up by an average of about $2,378 per second during a period of the last three years.
"That's $142,680 a minute, or $8,560,800 an hour. If he went to bed for eight hours, he'd wake up the next morning to find himself $68,486,400 richer," the report had suggested.
The Tesla and SpaceX Chief executive experienced a steep increase of $96.6 billion in his net worth within the first six months of the year from January to June 2023.
Right now, he is the world's richest man and accounts for $248.7 billion in net worth.
Musk, at present, has a 23 per cent stake in Tesla. A huge fraction of his wealth, nearly two-thirds of his net worth, is bound to Tesla's performance.
Last year, in October, Musk dominated news reports when he acquired  Twitter in a $44 billion deal with its former chief Jack Dorsey.
In the beginning of this year, Elon Musk became the first billionaire to have a loss of $200 billion in net worth during a time period of 13 months.
As per a Bloomberg report, Musk saw his wealth depreciate to $137 billion subsequently after a latest plunge in his automaker- Tesla shares. The shares of his electric car company witnessed a massive  plunge of approximately 65 per cent. In November 2021, Musk witnessed his fortune hit new highs and reaching $340 billion, before a huge decline.
Musk's wealth comes from a diverse range of sources and it is said to be quite unstable. His fortunes have changed rapidly since the beginning of the pandemic, and he has been changing places with other tech billionaires to claim the first spot on Bloomberg's rich list.
Five years ago in 2018 when the electric car maker company gave a 10-year performance award to Musk, it stated, "Elon will receive no guaranteed compensation of any kind — no salary, no cash bonuses, and no equity that vests simply by the passage of time. Instead, Elon's only compensation will be a 100 per cent at-risk performance award, which ensures that he will be compensated only if Tesla and all of its shareholders do extraordinarily well."
At present, Elon Musk's fortune is nearly $38 billion more than that of LVMH founder Bernard Arnault, who according to Bloomberg is worth $201 billion. The other tech billionaires in the top five are Amazon founder Jeff Bezos, at $153 billion, Microsoft cofounder Bill Gates, at $137 billion, and Oracle cofounder Larry Ellison, at $133 billion.