Bitcoin enthusiast and Block CEO Jack Dorsey believes the currency will be replaced by Bitcoin. He was reacting to rapper Cardi B's tweet, which asked if people believe cryptocurrency will eventually supplant the dollar. Dorsey, who recently stepped down as Twitter's CEO, has stated that nothing is more important to him than Bitcoin.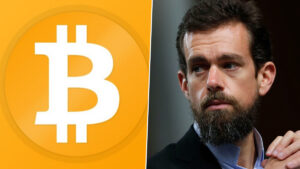 Jack Dorsey believes the currency will be replaced by Bitcoin
Jack Dorsey, the co-founder of Twitter, just made a daring prediction: bitcoin will eventually replace the US dollar. Dorsey was replying to a tweet from Cardi B, the CEO of Block, a digital financial services business. Late Monday, the rapper wondered if people thought virtual assets would eventually replace the world's reserve currency.
At last check, Cardi B's tweet had over 37,000 likes and 5,300 comments. Popular financial meme account @litquidity responded with: "the yuan will replace the dollar before crypto."
Meanwhile, criticism, acclaim, and simple calls for further information greeted Dorsey's post. Dorsey has constantly lauded Bitcoin, claiming that his enthusiasm stems in part from the cryptocurrency's "weird as hell" culture. His recent departure from Twitter as CEO is thought to be related to his Bitcoin ambitions.
Block, which rebranded from Square after Dorsey quit Twitter, is heavily invested in cryptocurrency. TBD, a new subsidiary that has been on a hiring spree and already has half a million Twitter followers, wants to develop a bitcoin-inspired financial services business.
The then-Square announced earlier this year that it was working on a hardware crypto wallet and software solution to "making bitcoin custody more widespread." The firm has stated that it wants bitcoin to be the "internet's native money."
Dorsey claimed in June that if Bitcoin encountered problems, he would resign from one or both of the CEO posts he had at the time. "I'd be working on Bitcoin if I weren't at Square or Twitter. I'd abandon Square and Twitter for Bitcoin if it required more assistance "he stated He's also described it as the most significant project he'll ever work on.
Separately on Monday, Dorsey expressed his displeasure with venture capital's influence on Web3 — a term commonly used in the crypto industry to designate the next generation of the internet. Crypto proponents view Web3 as a decentralized version of the internet that gives consumers more ownership and so reduces the authority of large businesses.
Web3 does not belong to crypto users, according to Dorsey. He claimed that the ostensibly decentralized internet is in fact controlled by venture capitalists.
However, it appears that this complaint is limited to the successor of Web2 — which is where we are now. In terms of bitcoin, Dorsey believes that Wall Street "can't, and never will" control the major cryptocurrency.
If you find this article informative then do share it with your friends and family!
Also read: Dogecoin and Shiba Inu currency has been adopted by GameStop