Hey there, have you heard about JioDive, the first virtual reality (VR) headset created by Reliance Jio? For cricket fans looking for a novel method to take in the Indian Premier League (IPL) 2023 matches, it's a game-changer. Thanks to this revolutionary VR technology, you can feel the game's excitement on a virtual 100-inch screen with a 360-degree perspective of the stadium. The JioDive VR headset also lets you view other videos for a more realistic experience.
JioDive VR headset- A new way to experience mixed reality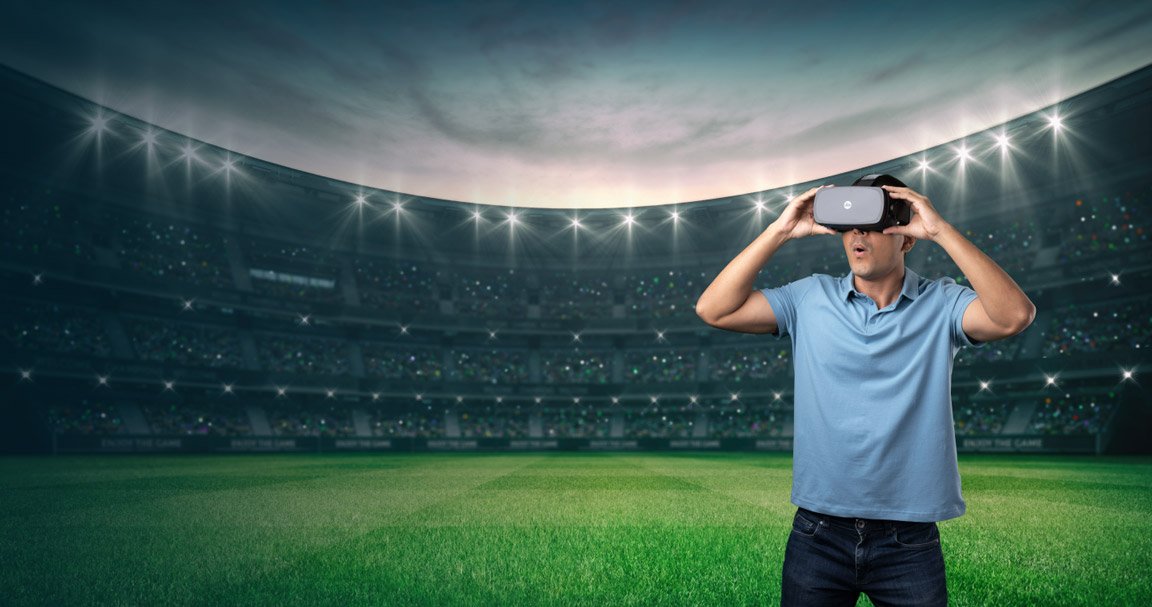 The JioDive VR headgear, a smartphone-based device, is utilized with the JioCinema software. The program provides options like many languages and different camera angles. The headgear is a part of Reliance Jio's aim to give mixed reality experiences to its users and follows the debut of JioGlass, another device that promises to offer more advanced functions in the future.
To use the JioDive VR headset, users need a smartphone with an operating system running Android 9 or higher or iOS 15 or later, a Jio connection, a display between 4.7 inches and 6.7 inches, as well as a gyroscope and an accelerometer. The headset works with smartphones made by Samsung, Apple, OnePlus, Oppo, Realme, Vivo, Xiaomi, Poco, Nokia, and more manufacturers.
The TATA IPL is available on JioCinema on a 100-inch virtual screen for users of Jio's exclusive JioDive VR equipment. It has three-way adjustable straps for a secure fit, a click button for easy VR interaction, and movable lenses with center and side wheels for a clearer view and more comfortable vision.
How to use the JioDive headset?
JioDive VR headset launches for immersive 360-degree IPL viewing on Jio Cinema App, providing a stadium-like experience at home.

This debut VR headset from Jio allows users to watch IPL on JioCinema and is exclusively compatible with Jio 4G, Jio 5G, and Jio Fiber users.… pic.twitter.com/NPHKGJTAOu

— DealzTrendz (@dealztrendz) May 1, 2023
Utilising JioDive is as easy as it sounds! Simply scan the QR code located on the headset's packaging to download the JioImmerse app to your phone. Once you're connected to a Jio 4G, 5G, or JioFiber network, sign in to the app. After doing so, insert your phone inside the headset between the support clip and the lenses, launch the JioDive app, and select the "Watch on JioDive" option. Finally, adjust the straps and picture quality for a comfortable and clear vision.
Don't miss the chance to experience IPL 2023 matches in a fresh way. Grab a JioDive VR headset and dive into a brand-new gaming world.
JioDive VR headset price and availability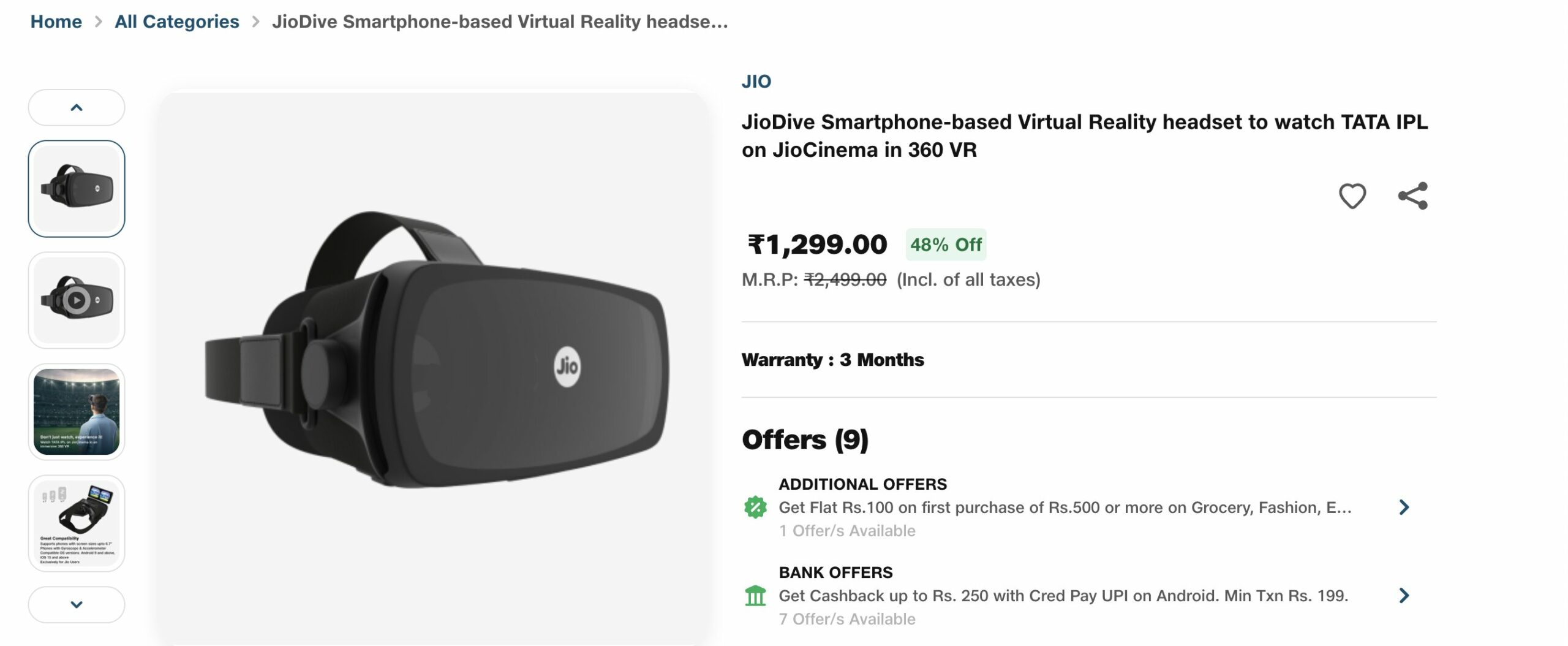 Are you curious about the price of this VR headset? In any case, the JioDive VR headgear costs Rs 1,299 and comes in black. The headset is available at JioMart or the company's official website. The good news is that Jio also provides a rebate of Rs 500 for orders placed using the Paytm Wallet. In addition, customers who spend at least Rs 500 on the site can receive a Rs 100 discount.
Conclusion
Certainly! Finally, the JioDive VR headgear is another important step for Reliance Jio in its mission to offer cutting-edge technology to Indian customers. The headgear, which costs Rs 1,299, is a cheap solution for cricket fans to watch the IPL matches online in an immersive manner from the convenience of their own homes.
Additionally, Jio's focus on mixed reality experiences through products like the JioDive and JioGlass demonstrates the company's forward-thinking attitude towards technology and innovation. Jio is clearly positioned to meet these demands as more and more customers want rich and engaging experiences.
Overall, the JioDive VR headgear provides a window into the entertainment technology of the future in India. It will be fascinating to watch how customers react to this newest Reliance Jio product. Are you excited to get in hands with this new Reliance JioDive VR Headset? Share what you feel in the comment section down below.