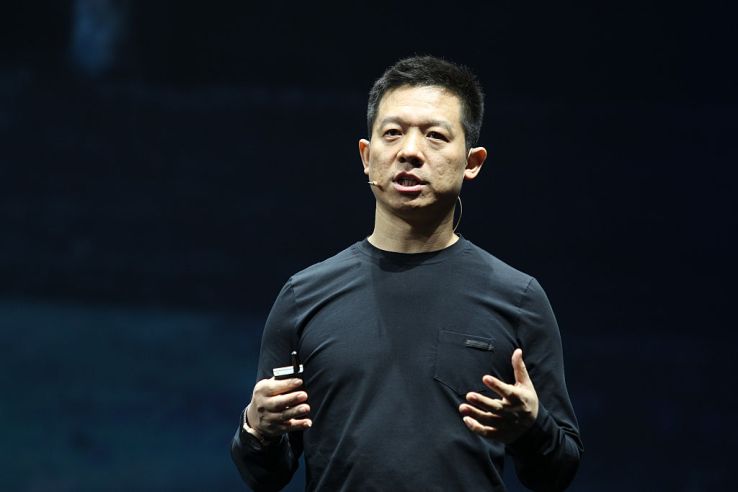 23 May 2017, India:
Chinese technology conglomerate LeEco is making some huge changes in the company. First, Jia Yueting, CEO stepped down and now the company is all set for massive layoffs.
Around 70% of the workforce will be laid off in its sports branches, as LeEco continues to struggle with financial problems, reported China Business Journal.
Liang Jun, a Leshi vice president who joined the company five years ago from Lenovo, will take over the position from Jia Yueting. Jia will stay on as chairman. Leshi also said that its chief financial officer Yang Lijie is resigning for personal reasons and will be replaced by Zhang Wei, its China CFO.
Also read- This is How Facebook Tackles Suicide, Hate Speech and Disturbing Content
Two people told CNBC that the company is planning massive layoffs in the U.S., with one source saying that only 60 employees will be left after the cut. The company's current headcount in the U.S. is over 500.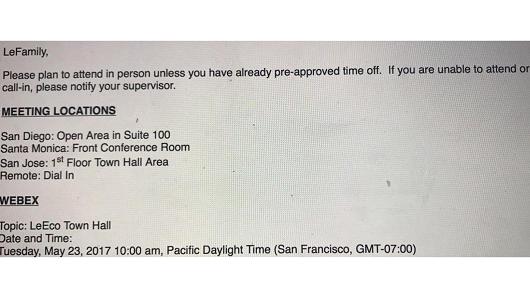 CNBC obtained an email calling employees together for a Town Hall Meeting that will occur in three of the company's U.S. locations, including San Diego, Santa Monica and San Jose, at 10 a.m. PST. The email asks employees to attend unless they're off for the day, in which case they're asked to call in.
LeEco recently raised almost $2.2 billion from new investors including Tianjin Jiarui Huixin Corporate Management Company and Sunac China Holdings, but another major backer decided to cut its losses. China Bridge Capital sold more than 60 million shares of Leshi in the first quarter of 2017 as its founder Edward Zeng called for LeEco to find a new CEO and strengthen its management as per the report by Techcrunch.
A couple of months ago, LeEco laid off around 270 employees in India operation out of 350 staff. A spokesperson had said the size of the team is now "in line with industry benchmarks," putting its India-based staffing numbers on a comparable level with those of rival Chinese phone makers Xiaomi and OnePlus. (Photo by Getty Images/Techcrunch)
Also read- Japan-based Sharp Corp to invest $1 Billion in Softbank