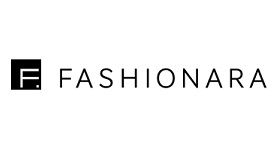 May 28, 2016: Fashionara.com, Online fashion and lifestyle store which had raised funding from Lightspeed Venture Partners and Helion Venture Partners, appears to have shut its operations as its website and app are no longer accessible.
The exact date of shut of operations cannot be ascertained. However, co-founder Darpan Munjal left the company in January this year, according to his LinkedIn profile.
Founded by former Reliance Trends CEO Arun Sirdeshmukh and Munjal, former chief technology officer at Times Internet Ltd, in 2012, the startup was operated by Fashionara Enterprises Pvt Ltd. It raised $4 million in Series A funding from Lightspeed and Helion the same year.
According a media report in 2014, the company secured $7-8 million from Lightspeed and Helion. Munjal's LinkedIn profile also shows the company raised a Series B round from the two investors but it doesn't mention any amount.
There was no response to mail from Sirdeshmukh, who is also the CEO of Fashionara, and Helion Venture seeking details.
Bejul Somaia, managing director at Lightspeed, told that the VC firm exited the company last year. Lightspeed's website doesn't mention Fashionara in the list of its existing or previous portfolio firms. Somaia didn't respond to a query whether the VC firm had written off the value of the investment.
In 2014, the company tweaked its business model from being a pure-play fashion portal to an online marketplace for fashion products.
Fashionara's net sales jumped five-fold to Rs 32.86 crore in the financial year 2014-15 according to information available with VCCEdge, the data research platform of VCCircle. But its net loss widened to Rs 32.13 crore from Rs 21.11 crore in 2013-14, according to VCCEdge data, based on Fashionara's filings to the Registrar of Companies.
The company, in its financial statement, credited the surge in sales to the flash sales format it had adopted. It also spoke about a necessary pivot in favour of e-commerce in luxury fashion products. "The e-fashion segment is a challenging environment given that six large horizontal marketplace players and two large fashion verticals are constantly discounting the brands and products we are marketing through our platform. This makes it necessary to constantly review our approach and formal choice," it added.
The Fashionara's operation halt comes at a time when a funding crunch is making it harder for startups across sectors to survive. While startups looking for their first cheque from investors haven't been impacted as much, mid- and late-stage venture capital funding has slowed this year as investors get cautious on pegging ever-higher valuations on firms without a clear visibility on revenue or operational growth.
Fashionara offered products from some well-known brands including Adidas, Reebok, Benetton, Sisley, Nautica, Guess, Lee, Wrangler and Vans. The company had also entered into the home-furnishing market in March 2015. It competed with fashion e-tailers Myntra, Jabong, LimeRoad and Koovs, as well as horizontal e-commerce firms Amazon, Snapdeal and Flipkart. Rocket Internet-incubated Jabong has also been struggling after expanding at a rapid pace that led to massive losses. Myntra is owned by Flipkart while LimeRoad is backed by Lightspeed.
Reports also suggest that US e-commerce giant eBay Inc held unsuccessful discussions for a possible acquisition of Fashionara.
Also Read:  HelpChat Shuts Down Chat Services, Lays Off Employees
PepperTap Shutting Down Operations Soon
Comments
comments