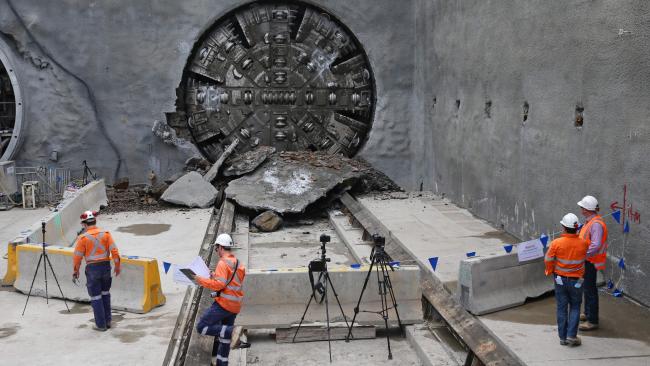 19 June 2017, USA:
We can either give up hope & sit in traffic hell forever or try something new. The odds of success may be low, but they're better than zero.

— Elon Musk (@elonmusk) June 8, 2017
Los Angeles' traffic is quite chaotic but now the Mayor, Eric Garcetti has found the solution- Tunnels! If everything goes according to the plan, Elon Musk-led The Boring Company very well could begin its first project in Los Angeles.
Speaking about the city's transit issues Sunday morning on ABC 7's "Eyewitness Newsmakers," Garcetti mentioned the possibility of tunneling: "Like many other cities have, I'd love to see maybe even with the new tunneling technology that people like Elon Musk is looking at, whether we could have a quick and direct route from LAX to Union Station."
There could be an #express train @unionstationla to @flyLAXairport–Here's @MayorOfLA @ericgarcetti on #Newsmakers. #WATCH 11AM Sun @ABC7 pic.twitter.com/zJAFTge2VO

— Adrienne Alpert (@abc7adrienne) June 17, 2017
Promising conversations with @MayorOfLA regarding tunnel network that would carry cars, bikes & pedestrians. Permits harder than technology. https://t.co/0dxrXBOOWy

— Elon Musk (@elonmusk) June 18, 2017
Boring Co. tunnels would be used in conjunction with a high-speed sledge. Vehicles would park on the sledge above ground, which would descend underground and transport the load through the tunnel network at 125mph.
One of the aims of the company is to reduce traffic congestion by making the road network multileveled. If the network does finally find its way to Los Angeles, it could help towards addressing the city's renowned congestion problems. (Source- neowin.net/ Image-news.com.au)
Also read- Here Is A Sneak Peak At Elon Musk's Boring Company Future Plans
Comments
comments