On Monday, the stock market closed with a significant increase, with technology stocks leading the way. Investors renewed their enthusiasm for market-leading momentum stocks that had been affected last year, and all three major stock indexes extended Friday's gains. The Nasdaq, which is heavily focused on technology, saw the largest gains, driven by an increase in semiconductor shares.
Peter Tuz, President of Chase Investment Counsel in Charlottesville, Virginia, noted that semiconductor shares were "a group that was ripe for a rebound" and that the next couple of weeks would be crucial as investors await earnings reports from these companies.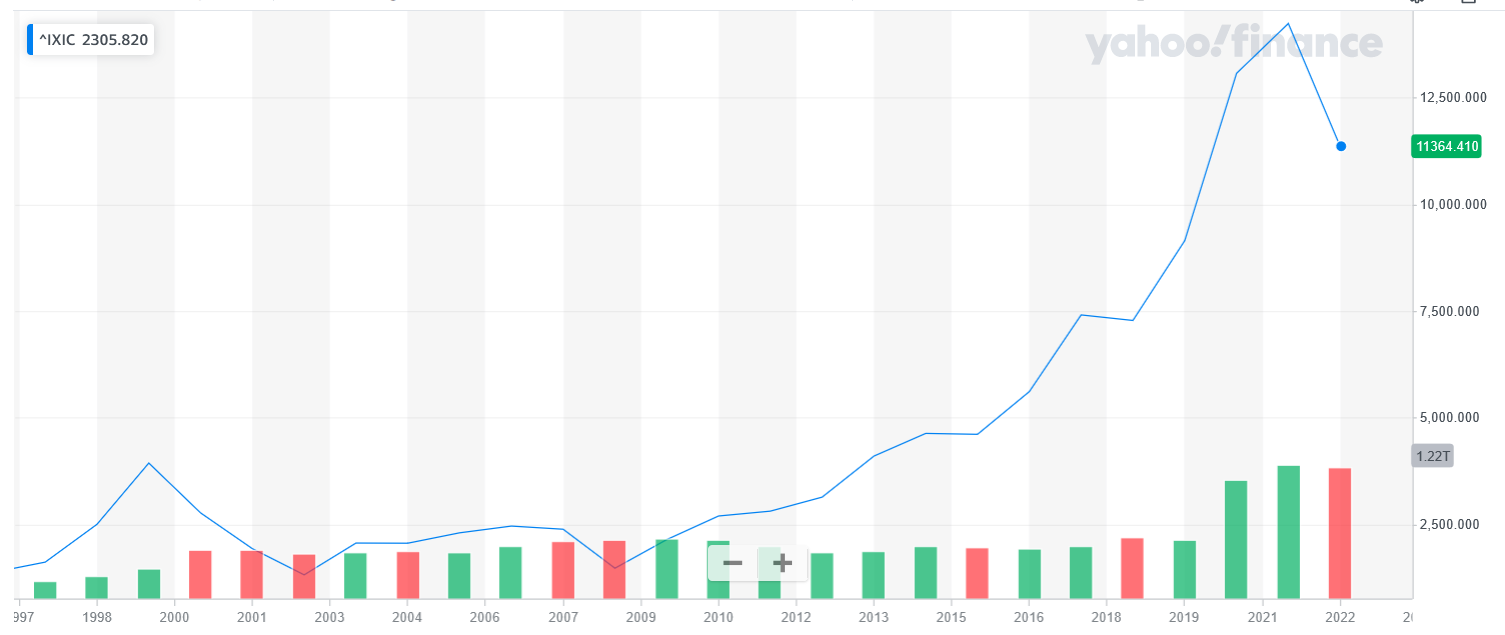 In the coming days, major companies such as Microsoft, Tesla, Boeing, 3M, Union Pacific, Dow, and Northrop Grumman are expected to release their quarterly results. Additionally, the U.S. Commerce Department will unveil its initial
on Friday, the personal consumption expenditures (PCE) report will provide insights on consumer spending, income growth, and inflation.The Philadelphia SE semiconductor index experienced its biggest one-day gain since November 30th, with a jump of 5.0%, after Barclays upgraded the sector to overweight from equal weight. Furthermore, Tesla saw a surge of 7.7% after its CEO, Elon Musk, took the stand in his fraud trial related to a tweet claiming he had backing to take the electric automaker private. The oilfield services company's shares dipped by 1.5%.
Market price action for the day
The current week is packed with high-profile earnings reports and crucial economic data, and investors believe that the Federal Reserve will implement a small interest rate hike next week, even as the U.S. central bank works to tame inflation.
The Dow Jones Industrial Average rose by 0.76%, the S&P 500 gained 1.19%, and the Nasdaq Composite increased by 2.01%. All sectors of the S&P 500 saw gains, with the exception of energy, and tech shares had the largest percentage increase, up 2.3%.
Overall, investors are optimistic about the upcoming earnings reports and economic data, and are confident that the Federal Reserve's approach to interest rates will support the growth of the market. Additionally, the rebound in semiconductor shares and the positive performance of tech stocks indicate a resurgence in the technology sector.
As investors await the release of important earnings reports and economic data in the coming days, the stock market is expected to remain active and volatile.As the earnings season continues, investors are keeping a close eye on the performance of technology companies, as they are considered to be key drivers of the market's growth.
In particular, the semiconductor sector, which was hit hard by the pandemic and supply chain disruptions, is expected to see a strong rebound in the coming weeks. This is supported by the upgrade of the sector by Barclays to "overweight" from "equal weight" and the positive performance of semiconductor shares on Monday.