Satyamev Jayate, one of India's famous shows creating social awareness was discussing "Does healthcare need healing?" one day, where Amir khan and a doctor were talking about generic medicines. It was discussed that even though generic medicines cost almost 40-60% less and have same composition and effects, patients have no awareness about them. This gave Madhu Gupta the idea of Mera Medicare , and since then the company has shouldered responsibility of reducing the medicare costs along with bringing the much needed awareness, transparency and efficiency to healthcare.
[box type="shadow" align="aligncenter" class="" width="600″]Mera Medicare is an online marketplace that enables patients to get medicines and body care products home delivered from nearby authentic pharmacies. Launched in June 2014 by Madhu Gupta and Pankaj Gupta in East Delhi, Mera Medicare has now expanded to Delhi, Gurgaon, Noida and Bangalore. [/box]
Healthcare being a field where efficiency and convenience are needed, Merea Medicare team believe that Indian consumers are willing to embrace e-commerce platforms for their products and services. People tend to look after comfort and savings, and Mera Medicare targets these two customer segments by providing medicines at their doorsteps with 10% – 25% discount.

Mera Medicare enables patients and healthcare professionals to interact with each other for transaction of Healthcare products and services. They are the first ones to align capabilities of pharmacists' network with e-commerce, mobile shopping and reverse quotation system. They deliver orders within 2-6 hours and offer the best discounts in the market, giving them an upper hand over their competitors. Customer feedbacks received by them reflect these results.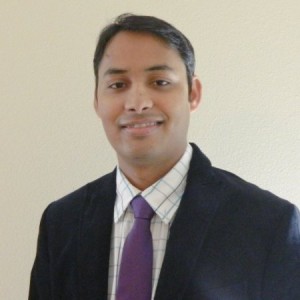 Pankaj Gupta and Madhu Gupta are the minds behind  creation of the Mera Medicare. They fall in the league of rare spouses who started something together. Pankaj Gupta, the Co-Founder of Mera Medicare, has managed 50+ product and services offering generating $100M+ annual revenue. He is an expert in Product Marketing and Management and has 8+ years of experience in the Semiconductor, Product Marketing, Entrepreneurship, Business Development at Toshiba International Corporation, Veeco instruments etc.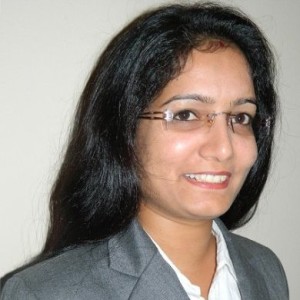 Madhu Gupta, the Founder and CTO of Mera Medicare, aspires to redefine the healthcare industry in South Asia. She believes right combination of innovation, creativity and entrepreneurial spirit has potential to solve many problems of the world. Madhu Gupta, who was associate consultant at oracle India Pvt ltd for two years, is also founder and organizer of mHealth Innovations & Start-up Series in New York City. She organizes various entrepreneurial and networking events for mHealth space in New York.
" Our biggest mistake was to get bogged down with fancy features. We added many interesting features and invested months in creating those, only to find out that those features don't attract customers. Then we spent a month de-featuring them and learned the importance of Minimum Viable Product(MVP) after facing initial failure and rejections. " says founder Madhu Gupta
With a team size of 45 which includes student trainees and employees, they have 4 advisors: Ex-BOD of Make my trip in USA, Founder and CEO of 500+ employees IT MNC in Bangalore, mHealth entrepreneur living in SF Bay area, and Social media entrepreneur living in Delhi. In 4 cities so far, they have plans to expand to 10 more cities in the next 1 year.
" The most satisfying moment for the business was to receive blessings and appreciation from an elderly lady in very initial phase of Mera Medicare. When our sales-coordinator explained her that she's going to get free delivery of medicines at 24% discount, she was pleasantly surprised. She was even happier with the way our sales coordinator nicely explained the whole process to her. Even though she was regular consumer of medical products, she had never received such kind of customer service in the past from her regular chemist. " adds Madhu.
Mera Medicare looks to expand to 25 major cities in India in the next two years, and plans to be operational in Mumbai, Pune, Surat, Chennai, Hyderabad and Jaipur as soon as possible. They plan to add another profit-making business segment, register 500,000 patients & 1,000 pharmacists and increase to 5,000 transactions per day. So far self-funded, they are looking for investors who can add value with great network and mHealth expertise."Recently two such investor groups approached us for a funding from $500K to $750K and we are analyzing their benefits," adds Madhu.