Michael Bloomberg, the co-founder of Bloomberg LP, has announced a succession plan that promises to leave a lasting impression on both the financial landscape and philanthropy in a world where business tycoons sometimes fade into the shadows of their fortune. It is a visionary action that merits our consideration. Bloomberg made a shocking revelation at The New York Times Climate Summit: his charity, Bloomberg Philanthropies, will take over running his media company, Bloomberg LP, and eventually manage its sale.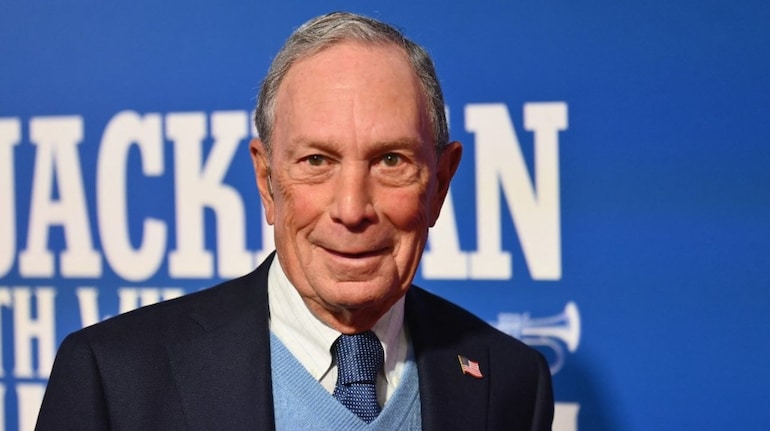 Credits: Money Control
Bloomberg's Philanthropic Odyssey
Michael Bloomberg has had an incredible career spanning the worlds of business and philanthropy. His dedication to good causes has been constant, especially his drive to combat climate change. His bold promise to "shut down every last coal plant in the United States and slash gas-fired capacity in half by 2030" is a trumpet call to action. He has redefined what it means to be a responsible business leader by giving a significant share of Bloomberg LP's income to his foundation. His long-lasting legacy is reflected in the succession plan that was announced at the Climate Summit.
Enter the Titans: Bloomberg LP and Thomson Reuters
Two powerhouses in the media, Thomson Reuters and Bloomberg LP, are at the center of this ground-breaking action. In the world of financial information and media, Bloomberg LP, established in 1981 by Michael Bloomberg himself, is a legendary name. It is the owner of the famous Bloomberg Terminal, a vital tool for financial experts, and the impetus behind Bloomberg News, a media behemoth recognized for its accuracy and objectivity. In a society where knowledge equals money, Bloomberg LP controls the financial throne.
The parent business of Reuters News, Thomson Reuters, is on the other side of this contentious media landscape. In the field of financial reporting, Bloomberg News and Reuters News have a long-standing rivalry. Their constant rivalry fosters a dynamic and ever-changing media environment. Consumers benefit from this competition, which is motivated by the goal of perfection by ensuring they get the most accurate and fast financial news.
The Ripple Effect: What Lies Ahead
Michael Bloomberg's succession plan is no ordinary business maneuver; it's a seismic shift in the corporate world with far-reaching implications:
A Philanthropic Dynasty: Bloomberg's plan guarantees the enduring impact of his philanthropic vision. The eventual sale of Bloomberg LP will provide ample resources for his foundation to continue its crusade against climate change and support other noble causes. This bequeathed legacy ensures that Bloomberg's values and aspirations will transcend his own lifetime.
Media Titans at Play: The decision to eventually part with Bloomberg LP raises intriguing questions about the dynamics of the media industry. It underscores the importance of strategic planning and legacy preservation for media moguls worldwide. Speculation is rife about potential buyers and the future trajectory of the company under new ownership.
Battle of Titans: As Bloomberg News and Reuters News continue their epic rivalry, we can expect a surge of innovation and excellence in financial journalism. This relentless competition serves as the crucible for transformative ideas and improvements in service quality, benefiting financial professionals and the broader public alike.
Ownership in Flux: The impending sale of Bloomberg LP signifies a pivotal shift in ownership. The cultural, value-driven, and editorial aspects of the company may undergo transformation under new stewardship. Stakeholders, from employees to clients, will scrutinize this transition for any signs of change in the company's core mission and identity.
Conclusion:
Few stories in the worlds of business and philanthropy are as clearly illuminated as Michael Bloomberg's. In light of the Climate Summit, he revealed an ambitious succession plan for Bloomberg LP that demonstrates his steadfast dedication to both business and morality. The financial world and the entire media sector will be closely watching the idea as it takes shape. This forward-thinking action paves the way for a time when influence and legacy are paramount and one man's vision shapes the world long after he has passed away.