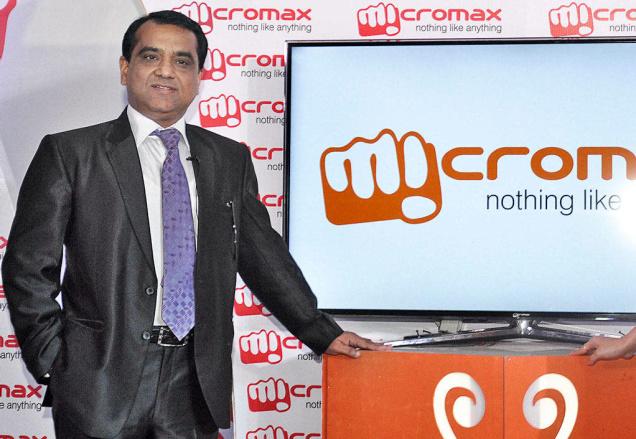 14 April, 2016, Hyderabad: Micromax has recently opened its new manufacturing unit Hyderabad and during the inaugural ceremony, the company revealed its expansion plans. One of India's leading mobile handset manufacturers are planning to invest around Rs 2,000 crore in its expansion plan.
During the media interaction, Rajesh Agarwal, Co-Founder, Micromax said, "Company will expand its operations to two to three countries this year." The company has already stepped in SAARC countries and Russia, now it's planning to explore the markets Africa and Iran. As per the official data, Micromax sells around 2.5 million units every month which accounts for around 14 per cent of the total market share. "We expect our share to go up to 20 percent in 2016-17," said Agarwal.
However, the experts have hinted that the electronic market is booming with the annual growth rate of 10 per cent. When asked about the funding, Agarwal informed that the company is looking at various options including IPO.
The newly opened Hyderabad unit is equipped with the facility of manufacturing one million mobile phones per month; it was inaugurated by Telangana's IT Minister, KT Rama Rao. This 100 crore unit, also has provisions for manufacturing LED TV, LED lights and other electrical gadgets. Now, Micromax will be opening its third unit in Rajasthan which will commence its operations in six months.
Image- The Hindu
Also Read-
Vyomo Gets The Backing Of 15 Million; Rebrands Itself To Naturals@Home
Rapido To Offer Free Rides During Delhi's Odd-Even Days
Comments
comments