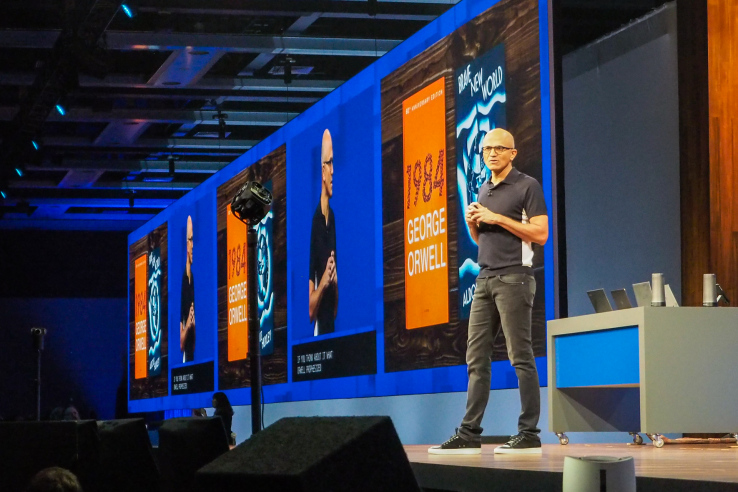 11 May 2017, USA:
Satya Nadella-led Microsoft has unveiled new cloud services for AI and industrial sensors, as well as database software tools at the Build developer conference in Seattle, held yesterday.
Microsoft stated in a blog post, "Thanks to the convergence of three major forces — increased computing power in the cloud, powerful algorithms that run on deep neural networks and access to massive amounts of data — we're finally able to realize the dream of AI."
"We've been creating the building blocks for the current wave of AI breakthroughs for more than two decades, through groundbreaking research in areas such as machine learning, speech recognition, and computer vision and image recognition."
With Microsoft Cognitive Services, developers can build apps that recognize gestures, translate text in multiple languages, deconstruct video for quicker search, editing and real-time captioning, and even customize data to recognize images in categories most important to customers.
Also read- Microsoft Files Patent For A New Personal Translator
Microsoft now offers 29 Cognitive Services including Bing Custom Search, Custom Vision Service, Custom Decision Service and Video Indexer. Tools such as Microsoft Bot Framework are helping people interact in a more natural way with the technology. Since its release last year, more than 130,000 developers have registered to build with the Bot Framework.
The company further stated, "We are infusing AI into every product and service we offer, from Xbox to Windows, from Bing to Office." In Microsoft Office, AI is making it easier for people to create and enrich content. Users can find this in everything from Office Researcher, which helps users research and outline documents in seconds, to PowerPoint Designer, which interprets language and suggests visual design elements.
Microsoft also introduced Presentation Translator. IT uses Translation APIs for real-time translation in multiple languages during any PowerPoint presentation. Once launched, Presentation Translator embeds live transcriptions of the presenter into a specific language and even generates a unique link that attendees can use to get translations in their own language in real time.
Microsoft Graph was the another product which caught the attention. The company stated, "At Build, we offered developers more details about the Microsoft Graph, which allows customers to use unique data from their organizations to drive AI transformation. Microsoft brings work data and world data together with Office 365, Bing and LinkedIn — in addition to the data coming from any other business process or application." (Source- Microsoft Blog post, Image- Techcrunch)
Also read- Satya Nadella – Cricket Lover, Avid Reader & CEO of Microsoft!
Comments
comments