It's that time of the year again when Nintendo fans eagerly anticipate the latest Nintendo Direct event. The first Nintendo Direct of 2023 has finally been announced, set to air on Wednesday, February 8 at 2 pm PT. This year's event promises to be a treat for Switch owners, with Nintendo promising to "mostly" focus on the platform's first half of 2023 releases.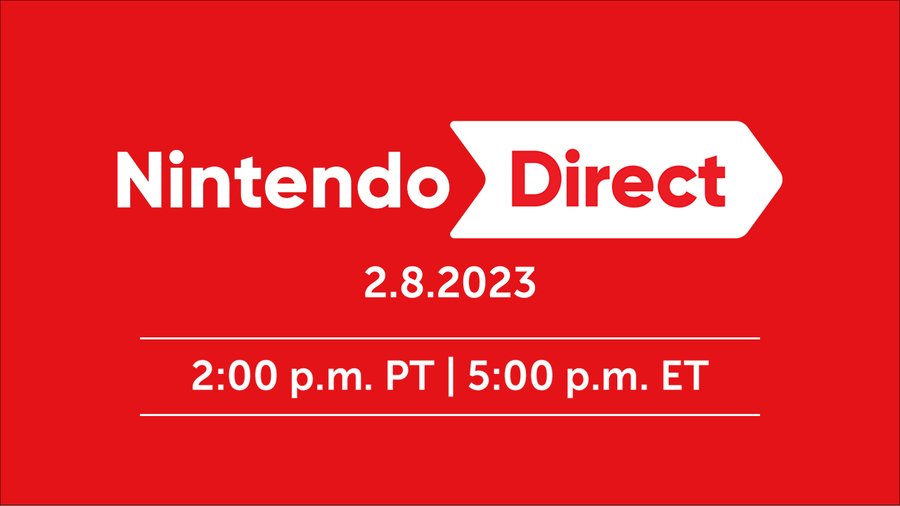 While Nintendo has not confirmed any specific games for the Direct, plenty of rumours and leaks floating around suggest what fans can expect. The Legend of Zelda: Tears of the Kingdom, which is set to release on May 12, is widely speculated to be the headlining game of the event. This highly anticipated title is expected to be a significant part of the Direct, and fans eagerly await the first in-depth look at the game.
In addition to the Legend of Zelda, other titles are expected to appear at the Direct. Advance Wars 1+2 Re-Boot Camp, Kirby's Return to Dream Land Deluxe, and Bayonetta Origins: Cereza and the Lost Demon are just a few Switch games launching in the first half of 2023 that could be showcased. There are rumours primarily of a surprise launch for Advance Wars 1+2 Re-Boot Camp, making the Direct all the more exciting.
Tune in at 2 p.m. PST tomorrow, Feb. 8, for a #NintendoDirect livestream featuring roughly 40 minutes of information mostly focused on #NintendoSwitch games launching in the first half of 2023.

Watch it live here: https://t.co/8ce3reaEig pic.twitter.com/Pmf41dQWIw

— Nintendo of America (@NintendoAmerica) February 7, 2023
While the above games have been confirmed or leaked, there are plenty of unverified rumours about other potential Switch projects in the pipeline. Fans have speculated about a new 2D Super Mario game, a new Donkey Kong Country, a new Super Mario baseball game, and a remastered Metroid Prime. It remains to be seen if any of these rumoured games will make an appearance at the Direct, but fans will undoubtedly be on the edge of their seats to find out.
The wording of the Nintendo Direct announcement does leave the door open for the company to showcase games beyond the first half of 2023. Pikmin 4, for instance, is a highly anticipated title that could make an appearance, but this remains pure speculation. Fans will have to tune in to the Direct on February 8 to see what surprises Nintendo has in store.
In conclusion, the first Nintendo Direct of 2023 is a big event for Switch owners. With the company promising to focus on first-half releases and rumours of unannounced games, fans are in for a treat. The Direct will air on February 8 at 2 pm PT, and fans can expect about 40 minutes of announcements and game previews. Be sure to tune in and see what the Big N has in store for the Switch in the coming months.