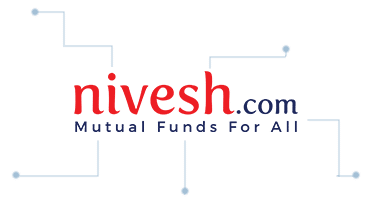 13 June 2018, India:
Mutual funds investment platform Nivesh.com has raised ₹3 crore in Seed Funding round through LetsVenture. Google India MD – Rajan Anandan, former Infosys Global Sales Head – Basab Pradhan, Vivek Khare, Advisor Corporate Development at Naukri.com, Debasish Hota, CEO at CompuGain Corporation, USA, Windrose Capital, Bijoy George, Partner at Full Circle Tech LLP, and Lets Venture LLC participated in the funding round.
The company will use the fresh capital for strengthening our distribution network and for  enhancing its technology platform.
"This investment further cements our belief in the business model. We are witnessing a good response from our target audience and working on expanding our geographical footprints. While enriching the user experience, we will also look at strengthening our distribution network and in enhancing our technology platform to make it more intelligent," said Anurag Garg, Founder and CEO, Nivesh.com.
"Nivesh has a very strong team that has built and executed businesses before and is looking at getting financial products to the next 500 million through its omni-channel approach to distribution. This makes it a very attractive deal," said Shanti Mohan, Founder, LetsVenture.
"Investment in Nivesh.com was an easy decision. The founding team has a wealth of experience in both the financial services domain and building technology solutions. I believe India is witnessing a structural shift from physical (real estate, gold) to financial assets. A majority of financial investors, as in other countries, will seek out mutual funds. Nivesh.com is best positioned to take advantage of this coming boom in mutual fund ownership," said Basab Pradhan.
"The Indian market is ripe for a platform like Nivesh as mutual fund investments are at an inflection point in India. Savings are moving to financial assets and the Indian market is massively under-penetrated. While a lot of current players are focused on already penetrated metros, Nivesh is putting an emphasis on the large markets outside of the big cities where investors need hand-holding," said Vivek Khare, Director Strategy, LetsVenture
Nivesh.com was founded by Anurag Garg and Sridhar Srinivasan in 2016. It is a mass market mutual funds investment platform. It  is owned by Providential Advisory Services Private Limited.
(Image – Nivesh.com)
Comments
comments