Chinese smartphone maker, OnePlus has finally launched their new OnePlus tablet, OnePlus Pad in the market. However, this tablet was a new tablet which was speculated and infact also had a lot of waits from the audience. But, guess what? Finally, the wait for this new OnePlus Pad is finally over and now we have the new OnePlus Pad which has officially made its way to release.
Speaking more generally about the OnePlus Pad tablet phone, if we could offer you a brief preview of this brand-new device, you would be able to experience some of the high-end capabilities seen on the other OnePlus phones. The device will have a larger screen on the front, which will be protected by a sturdy, high-quality metal casing.
It will also be powered by the most recent MediaTek CPU. If you've been seeking to upgrade or even simply acquire a new flagship tablet that's affordable, be sure to check out our post since we have all you need to know about the latest improvements here:
OnePlus Pad – What does it feature?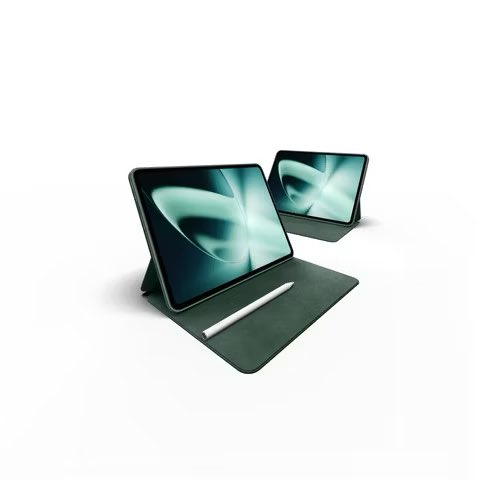 Now that we've covered the specifications, let's discuss the features of the new OnePlus Pad tablet. You will notice that this phone has a metal body and a larger 11.6-inch IPS LCD screen, which supports 2.8K resolution at its highest setting.
The tablet has also been certified with Dolby Vision to deliver a better audio experience, in addition, to supporting a faster 144Hz frame rate and HDR10+ to provide you with a smoother and more fluid gaming experience.
Speaking more specifically about the chipset side, MediaTek is providing a speedier chipset here. The new Dimensity 9000 SoC is what it is. The Mali G710 GPU, a more effective GPU, is paired with this upgraded chipset. Additional features include support for faster RAM up to 12GB and two different storage choices, including a 128GB and 256GB storage type.
The OnePlus Pad has a single camera sensor on the back that is a 13MP shooter, and an ordinary 8MP shooter on the front that will aid with capturing adequate selfies and other tasks like participating in video conferences.
On the battery side, you will get a larger 9500mAh battery here, along with quite great faster-wired charging of up to 67W. You will be able to experience the tablet together with OxygenOS since OnePlus has modified its existing OxygenOS on the software side to function well with tablets.
OnePlus Pad – What's the price?
Pre-ordering of the OnePlus Pad has already started in states like India, North America, Europe, and the Middle East in April itself. Although, there is no updates regarding the pricing but we have strong reports claiming that the pricing can be possible set for around Rs. 39,999.