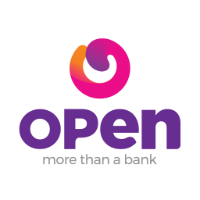 18 May 2018, India:
Fintech startup Open has raised an undisclosed amount in Series A round of funding. The funding round was led by Unicorn India Ventures and Japan's Recruit Group. Existing investors ISME-ACE and Vaibhav Domkundwar's BetterCapital AngelList syndicate also participated in the round.
"Banking is broken for the 51 million small businesses as traditional business banking services have not focused on the needs of these businesses. This presents us with a large opportunity to disrupt this segment in partnership with banks.," said Anish Achuthan, Co-founder & CEO of Open.
Anish Achuthan said, "The funding will help us accelerate customer acquisition and growth as we target to onboard 2 lakh small businesses into the platform in the next two years. Further the funding will be used to enhance our core platform to launch new products on lending and wealth management using AI and financial analytics."
"Fintech in India is one of the fastest growing sectors because technology can play an enabler in taking banking solutions at affordable rates to the unbanked population. Open's business model of extending traditional banking services through digital route is a unique proposition within fintech and this prompted us to lead the round," said Archana Priyadarshini, Partner, Unicorn India Ventures.
Open was founded by Anish Achuthan, Mabel Chacko and Ajeesh Achuthan along with ex-TaxiforSure CFO Deena Jacob in 2017. It is operated by Open Financial Technologies. It offers digital banking service for small businesses.
(Image – cfo.economictimes.indiatimes.com)
Comments
comments