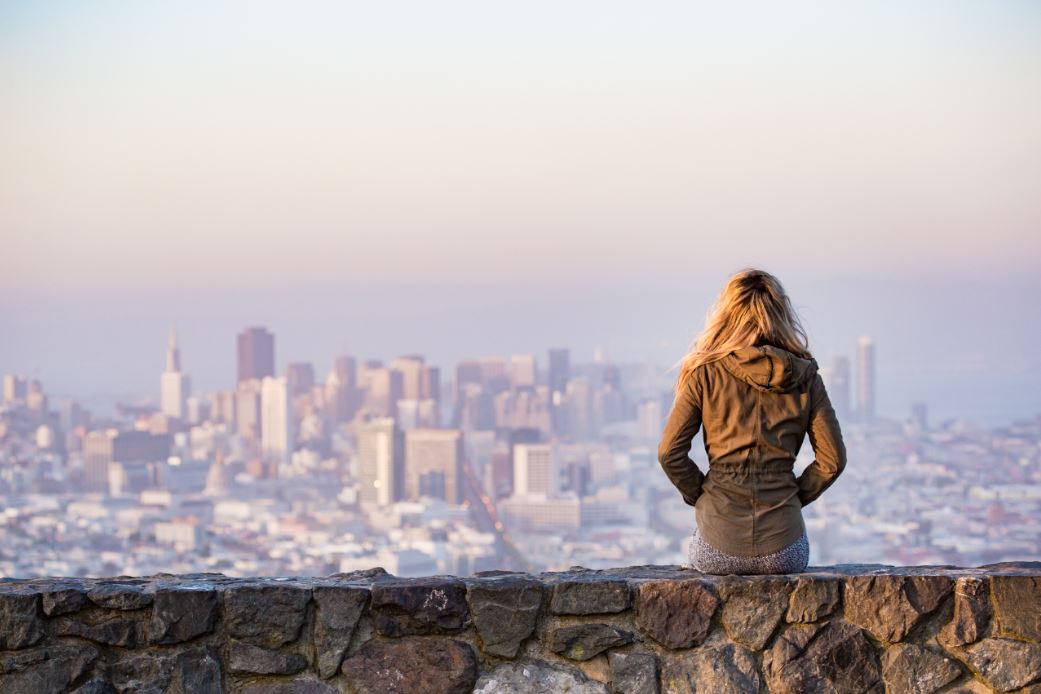 It's been 110 years since 15,000 women marched through New York City demanding voting rights, better pay and shorter working hours. Originally celebrated on March 19th in 1911, the day was transferred to 8th March in 1913, later recognized by UN in 1975.
The history is long, but so are the parity gaps. To this day, organizations haven't been able to strike the right balance while there are convincing statistics to prove that women leaders have huge impact in the overall growth of the organization.
Before we dive deeper into why and how organizations shall take positive steps towards gender diversity on this Women's Day, here are a couple of those convincing stats.
A report on "Is Gender Diversity Profitable? Evidence from a Global Study" by a Washington Think Tank, reveals that an organization with 30 percent female leaders could add up to 6 percentage points to its net margin.
A McKinsey report in 2015 finds that $12 trillion could be added to global GDP by 2025 by advancing women's equality.
While climbing the corporate leader as a woman was difficult once, things have changed considerably now, especially in organizations that have realized the importance of building an inclusive workplace.
"In today's world it depends on the individual who wants to grow in the career, gender does not matter. You have facility and infrastructure to grow and achieve your goals" says Deepa Narasimhan, Head, Diversity & Inclusion at Dell EMC India.
There are examples of successful women leading top organizations in the world purely because of their ambition and determination. In the course of their journey, they have inspired and empowered million others to dream big. For starters, here is a list of top women entrepreneurs spearheading women empowerment in India.
"If you look at successful women professionals who have reached great positions, you will observe that they never complained but strived to get what they wanted. So, women should remember to stand and ask for what they want in a right way" adds Deepa.
In many cases, it is not just the organization that can be blamed when women don't find right growth opportunities, but there are self-imposed barriers that women follow which is based on the society's belief system and social conditioning about roles of a woman and how one should behave.
Speaking on how gender has never stopped her from climbing the corporate ladder, Veda Srinivasan, Director of Talent & Culture, Dell EMC India says, "For instance, asking for a raise, having career conversation, holding high aspirations etc. are not external barriers. When I worked on the internal barriers all the external barriers diminished."
She summarizes that, 'if one's internal conviction is weak then you will blame it on everything, but if you are convinced you can find a way.'
In one of the World Economic Forums reports, it was revealed that the average progress on closing the global gender gap stands at 68.0%—meaning an average gap of 32.0% remains to be closed worldwide across the four Index dimensions in order to achieve universal gender parity, compared to an average gap of 31.7% last year.
In layman's terms, the report estimates that it will be another 217 years before we achieve gender parity and this is where leading companies should act as examples in accelerating the progress by building inclusive systems within their organizational framework.
"If an organization aspires to build a gender inclusive system then it is important for it to convey the message through every single act and initiative it undertakes. Right from policy making to action, the message delivered should be consistent across the rank and file of the organization" states Veda.
Adding lights to the role of Learning and Development and how organizations include the framework as a part of their DNA she adds, "the role of L&D is about sensitization and spreading awareness of the message, while the actual adoption will only happen if the organization is walking the talk. Every single person from the leader to entry level employee needs to hold and represent the messaging for it to become part of the DNA".
As per McKinsey's report that shared ten years of insights into gender diversity, corporates face "leaky" pipelines of female talent, and lose women at each level of the organization. Building corporations' pipelines is critical as they are insufficient today, and this issue is not going to be solved naturally.
Companies need to create the conditions for rapid, mechanical improvement, to hire, retain, build the skills, and promote women at each stage, up to top management positions. In most cases, the culture of the organization plays a crucial role in enabling its employees to strive for excellence.
Vinita Gera, General Manager – Dell EMC India COE, Pune, while discussing this role of the organization, stated, "one of the primary reasons I have myself stayed in the organizations I worked at for many years is because of its culture. India especially has a very social environment and the extended family like environment at work comes naturally to us."
For example, if we look at Dell EMC India, it believes in the growth of women leaders and is an equal opportunity employer that considers diversity a social as well as a business imperative.
"Be it a social cause that's close to my heart or a sport I love to play – Dell EMC provides me the forums to participate alongside my work. Interacting with global business leaders day to day gives the right organizational exposure to strive in!" adds Vinita.
There are a number of practices that help organizations fix this leaky pipelines. Here are the key insights from the Global Leadership Forecast 2018 on how top organizations are growing strong with women in leadership.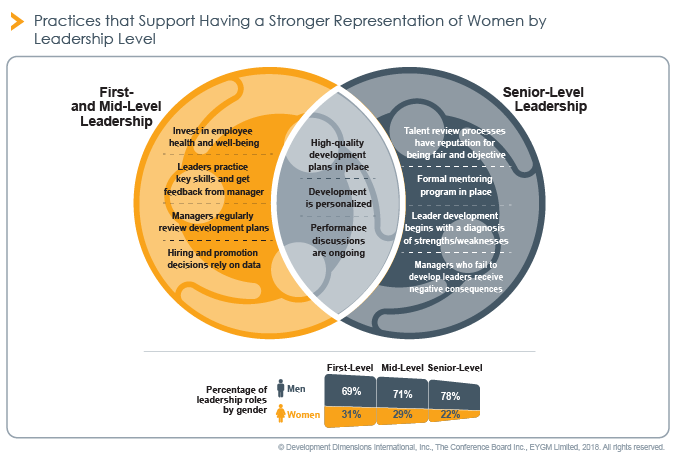 Finally, acknowledging the role of the organization and how inclusive workplace impacts the overall company, Sarv Saravanan, Vice President & General Manager, Dell EMC COE, states, "diversity at the workplace should be considered a responsibility by an organization rather than a norm. I am glad to lead an organization where our leadership team across board comprises of incredible women frontrunners."
To dive deeper into how diversity and inclusion is transforming organizational workforce, we will publish a series of interviews with the leadership team at Dell EMC India in the coming weeks.
Also Read: Fundamentals Of Building An Inclusive Workplace: Key Insights From Dell EMC India Leadership Team