27 February 2017, India:
Gurgaon-based Hotel aggregator Oyo Rooms is all set to raise up to $500 million from the SoftBank as per the report by ET.
SoftBank Vision Fund's investment could likely value the startup at $1.2 billion which previously valued at $460 million. Following the funding round, SoftBank is likely to hold over 50% stake in the company.
SoftBank currently holds around 26%, having invested $120 million in two rounds. Meanwhile, the rumors are Cab aggregator Ola has raised $300-350 million from the conglomerate.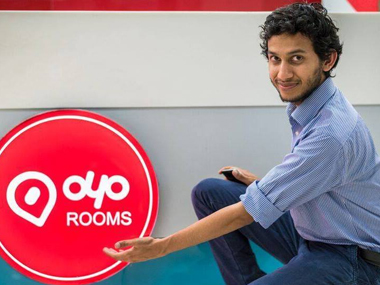 Oyo Rooms founder and CEO Ritesh Agarwal said, "SoftBank has been a valued partner as we continue on our path to transform the hospitality space in India. We will also continue to explore other salient markets for further expan sion. Our efforts are complemented by our investors' conviction in our mission and our team. We do not wish to comment on funding and future investments at this stage."
Oyo is India's largest branded network of hotels founded by Ritesh Agarwal, the company currently operates in India & Malaysia with over 200+ locations including Delhi, Gurgaon, Mumbai, Bangalore, Hyderabad, Goa, Chennai, Kolkata and Kuala Lumpur. OYO's presence includes major metros, regional hubs, top leisure destinations, as well as pilgrimage towns.
Comments
comments