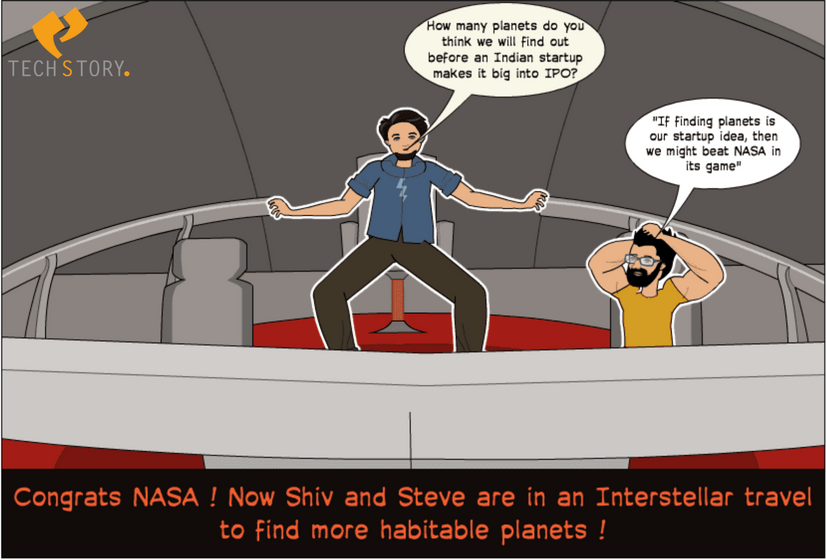 Shiv: Stevie! Uber is having such a worse week! First the sexual harassment case and now Alphabet's Waymo accusing Uber for stealing Self-drive technology! ?
Steve: Lol, at this rate only Disney is yet to sue self-driving cars companies for taking inspiration from Herbie ?
Shiv: Lindsay looked cute! ?
Steve: Not just Lindsay man, every company looks cute in its initial stages, but look at their state now ? Btw, haven't unicorn problems and harassment cases become the next big buzz? 2017 is turning out to be pretty ugly so far.. ? What's gonna happen to all the Snapdeal employees man?? Looks like they won't be unboxing happiness this time.. ?
Shiv: That reminds me wasn't Disney apparently acquiring Twitter. ? Yeah man! The e-commerce platforms in India are in some deep deep trouble! Lay offs, no fresh funding! Snapdeal founders Kunal and Rohit won't be taking any money in this "reorganization" phase!
Steve: Nobody has any clue on what's happening with Twitter's acquisition rumors, the last I heard they had some CTO position to be filled.. ? Snap has been making some huge noise with it's IPO roadshow as well.. Why would Snapdeal's founders need any money, especially with 50 crores in their pocket from last year? They went to the basic unit economics, fewer employees, less salary and hence "profitability in 2 years"? but I don't think I can stay the same for stayzilla.. ?
Shiv: Chuck Twitter! People are still wondering what happened with Yahoo-Verizon deal, I guess they've finally sealed the deal! Stayzilla was on fire man! I guess they'll bounce back! Steviee chal guess the valuation of Snap Inc.! ?
Steve: After multiple breaches, people should be glad that the deal is still happening.. Wait, didn't Snapchat face two heavy blows as well?? Seriously man, WhatsApp stories update doesn't seem to be like coincide.. ? At this rate, and given the IPO's terms and conditions, it would be great if they can at least raise $1 for every daily active user.. ?
Shiv: Yeah Verizon cut it by $350mn! I have no interest in WhatsApp's "status", when will FB stop copying ? Log WhatsApp ko gaali dene lage hai! And, gimme a number for Snap valuation, I think $23bn
Steve: How about $150 for every DAU?? That's roughly $22 billion right now.. If Fb keeps sticking back, then DAUs might drop and eventually valuations as well..
Shiv: Ohhh man! At this rate, I so badly wanna forget earth and often keep wondering like we're studying other planets to make humans multi-planetary, What if someone is watching us right now?! ?? (P.S- Heyaa Aliens! ??‍♂ Pls pls pls empower me with super powers??)
Steve: Yes Mr. Alien, please give him some common sense – Don't underestimate the power of common sense.. Man, you checked Sammy's tweet when NASA found the planets?
*trump becomes president*
NASA: Shit
*a few weeks later*
NASA: we've found 7 planets, 3 we can live on and there's enough room for everyone pic.twitter.com/R4RDoAtHJC

— Sammy☠️ (@SammyAlbon) February 23, 2017
As they discuss about the valuations, habitable planets among others, they see the valuations of Snap appearing before them in dust. The book from their shelf "How To Start A Startup – For Dummies" falls down with no external push and  one of their phone rings with Interstellar BGM as the ringtone.
Valuation fall == Gravity ? ?
(Disclaimer: This is a funny (okay, not so funny) take on what happened in the technology and startup space. The conversation is purely fictional and does not reflect any personal opinion. For more such round ups on the latest happenings in the startup space, check out TechStory every Sunday)
Feature Image: pixton.com