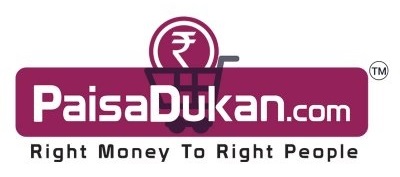 07 May 2018, India:
P2P Lending Startup PaisDukan has raised $225k in additional seed funding through Angel Investment.
Mr. Rajiv M Ranjan, Founder & CMD of PaisaDukan said "Infusion of Additional Seed funding has showcased investors' confidence on our platform, as well as on our operations management and business strategy. We have filed our application for NBFC-P2P in Dec 2017 and awaiting response from RBI. Our platform is ready to go live along with mobile app as soon as we receive Certificate of Registration (COR) of NBFC-P2P from RBI. The current round of funding will boost company's progress and will help in hiring experienced key resources and expand our technology workforce."
Mr. Ranjan added, "We are also in discussion with couple of VCs who have shown interest for pre / 'A' series funding."
PaisaDukan had raised $650k in seed funding last month. With the current investment, the seed funding of startup has become $875k.
PaisaDunkan was founded by Rajiv Ranjan in 2018. It is a P2P lending marketplace platform. It provides a robust and scalable marketplace wherein borrowers and lenders can interact directly. It's mission is to provide it's clients with the finest financial platform to create a smart way of lending or borrowing money in a transparent way.
(Image – PaisaDukan)