On Tuesday, PayPal Holdings Inc said it is planning to downsize 7% of its workforce, or about 2,000 employees, most recent in a list of fintech firms to be hit by the economic deceleration.
The payments firm is the latest to join the string of big tech firms and Wall Street titans, which are carrying out layoffs across corporate America as companies look to snip out costs to ride out the slowdown.
The payment company's measure to keep a tight cap on costs comes against the backdrop of decades-high inflation hitting the purchasing power of consumers who also have to contend with the threat of a decline.
In Nov last year, PayPal Holdings shares dropped nearly 6% in morning trade after the digital payments heavyweight lowered its annual revenue forecast, cautioning of a bleak holiday quarter as consumers cut back on discretionary spends.
Decades-high inflation has hit the purchasing power of consumers who also have to contend with the threat of a coming recession.
"Consumers have been trading down from high-end, expensive to more affordable brands while also spending more on non-discretionary products," Wedbush analyst Moshe Katri told Reuters.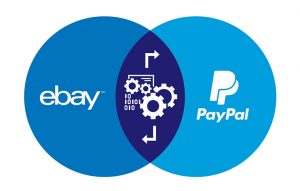 The payment firm said lower- and middle-income households had started cutting non-essential spending, as they grapple with higher prices of food, energy and gas.
Katri said the company's cautious comments point to its higher exposure and sensitivity to discretionary spending.
Chief Executive Daniel Schulman said in a call with analysts, "Given a challenging macro environment, slowing e-commerce trends and an unpredictable holiday shopping season, we are being appropriately prudent in our Q4 revenue guide."
The San Jose, California-based company also snipped its 2022 adjusted revenue growth outlook to 10% from 11% forecast earlier, while also forecasting bleak e-commerce growth in the 4th quarter.
That was in cordial terms with commentary from the National Retail Federation (NRF), which earlier had forecasted holiday sales of 2022, including e-commerce, to grow at a slower pace this year even as retailers offer deep discounts to attract shoppers and clear out excess inventory.
"We anticipate that the operating environment will remain challenging, as we expect the headwinds we have faced over the past year to persist throughout Q1," the company told investors.