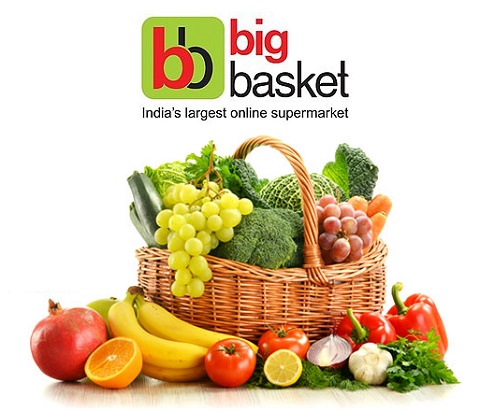 11 July 2017, India:
Paytm Mall is all set to acquire online grocery firm BigBasket to gain the market grip in India. It is likely to invest $200 Million for significant stakes.
Paytm Mall has started due diligence of the accounts and operations of BigBasket, owned by SuperMarket Grocery Supplies Pvt Ltd. "(Even) before the due diligence, Paytm (Mall) has offered $200 million to own a majority stake in BigBasket… The final agreement will be made only after due diligence process gets over," one of the sources told Factor Daily.
BigBasket is one of India's largest online grocery firm and operates in about 25 cities across the country. Earlier in March 2017, it raised Rs. 45 crores in venture debt from Trifecta Capital. BigBasket is focused on setting up new warehouses, strengthening the cold chain and setting up facilities for reprocessing of Fruits & Vegetables.
Amazon was one of the contenders to acquire BigBasket as well. Turns out it didn't work out. Amazon was offering $500 Million complete acquisition deal but the valuation is much higher than that. BigBasket is estimated at $700-$800 Million. Surprisingly, there were talks of a possible merger between BigBasket and Grofers but if Paytm Mall seals the deal the merger will less likely happen.
Related read- TVS Logistics, Gati Keen to Acquire Snapdeal's Vulcan Express
Paytm Mall is focused on building the country's largest e-commerce platform that enables brand and local shopkeepers in growing their business. It is innovating on multiple aspects of discovery and logistics among others to emerge as the preferred destination for consumers looking for the widest range of products sold by trusted sellers. It recently raised $200 Million from SAIF Partners and Alibaba Group Holdings.
Bigbasket.com is the first comprehensive online grocery store in Bangalore, Hyderabad, Mumbai, Pune, Chennai, Delhi, Noida, Mysore, Coimbatore, Vijayawada-Guntur, Kolkata, Ahmedabad-Gandhinagar, Lucknow-Kanpur, Gurgaon, Vadodara, Visakhapatnam, Surat, Nagpur, Patna, Indore, Chandigarh Tricity, Jaipur, Bhopal, Ludhiana and Jalandhar. (Image- India Desire)
Also read- Paytm Deploys 800 Employees into Paytm Mall, Will Hire 2,000 More!
Comments
comments