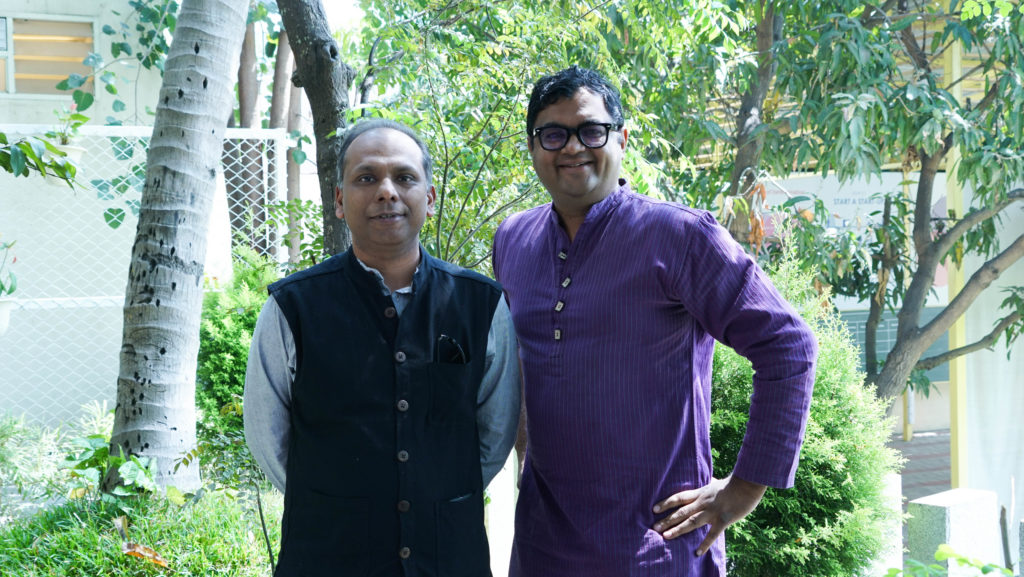 Bengaluru, January 15, 2018: pi Ventures, India's first Applied Artificial Intelligence, Machine Learning & IoT focused early stage venture fund, announced the second close of their fund at $25mn (~160CR INR). The fund is expected to announce their final close soon.
Key contributors include Chairman of Hero Enterprise Sunil Kant Munjal, Electronic Development Fund (managed by Canbank Ventures), leading electronics company Hero Electronixs and leading HNIs and entrepreneurs.
Earlier Limited Partners include India's top lender to small businesses, SIDBI, In Colour Capital from Canada, prominent family offices from USA, Canada, Singapore & India and leading entrepreneurs like Mohandas Pai, Binny Bansal, Deep Kalra, Sanjeev Bikchandani and Bhupen Shah among others.
Co-founded by Manish Singhal and Umakant Soni, pi Ventures invests in early stage start-ups that focus on solving problems in healthcare, logistics, retail, fin-tech and enterprise sectors using applied AI, ML & IoT. The Bengaluru-based VC plans to invest in 18-20 start-ups from this fund over a 3-4 year time frame.
Also Read: "Quick Adoption Of Artificial Intelligence Will Lead To More Confidence For Investors To Invest In AI-based Startups" pi Ventures Manish Singhal's Exclusive
Entrepreneur, Institution builder, Angel Investor and Thought Leader Sunil Kant Munjal said, "It is heartening to see many free-spirited Indians who are not just trying to make a mark in Applied AI and machine learning but also seeking new frontiers. Supporting them through pi Ventures is an interesting and exciting opportunity. After all, the future of technology doesn't just belong to mega corporations; it belongs equally to smart and visionary people working in small companies and startups''.
In a short period of time, Sunil Kant Munjal-promoted Hero Enterprise has made key investments in high-growth e-commerce enterprises, cutting-edge lighting solution firms, as well as hospitality and fine dining ventures.
It is also supporting start-ups that focus on digital learning, community transportation, healthcare, women empowerment and children's education. Also, Hero Enterprise has funded impact investment projects that have taken an entrepreneurship-based approach to socio-economic challenges.
Manish Singhal, Founding Partner, pi Ventures said, "We are thankful to our backers and privileged to be able to support innovation that will make a tangible difference not only to businesses and the economy but more importantly to the lives of people. We are very excited to be able to back path breaking companies in the Artificial Intelligence area making a substantial difference in various sectors like Healthcare, Logistics, Energy,etc".
pi Ventures has made four investments so far, in the healthcare & energy-efficiency space, namely Sigtuple, NIRAMAI Health Analytix, Ten3T and Zenatix.
Both the Founding Partners, Manish Singhal and Umakant Soni, come with rich experience in setting up, building and scaling companies. Manish has been Co-founder & CEO at LetsVenture and a prominent angel investor in the past. Manish has rich product experience having worked with Sling Media, Ittiam Systems, Motorola and writing a part of MPEG 4 standards, the dominant video standard even today.
Umakant Soni was Director India, Science Inc & Co-founder of one of the first AI BOT company out of India, called Vimagino. Abishek Surendran is the third partner in the fund. He carries multiple years of experience in venture investing in India. The team is ably supported by Shamik Sharma, ex-Chief Product & Technology Officer, Myntra who works as a venture partner in the fund.
Also Read:  pi Ventures Hires Shamik Sharma as Venture Partner
pi Ventures holds interesting #chAI (AI over a cup of chai) sessions to bring together and encourage the ecosystem. An open-for-all session, it has been attended by researchers from universities, startups, large companies and students.
Startup founders share how they use AI to solve problems. These sessions lead to a lot of cross pollination of ideas among founders and educates the audience about best practices in building AI companies.