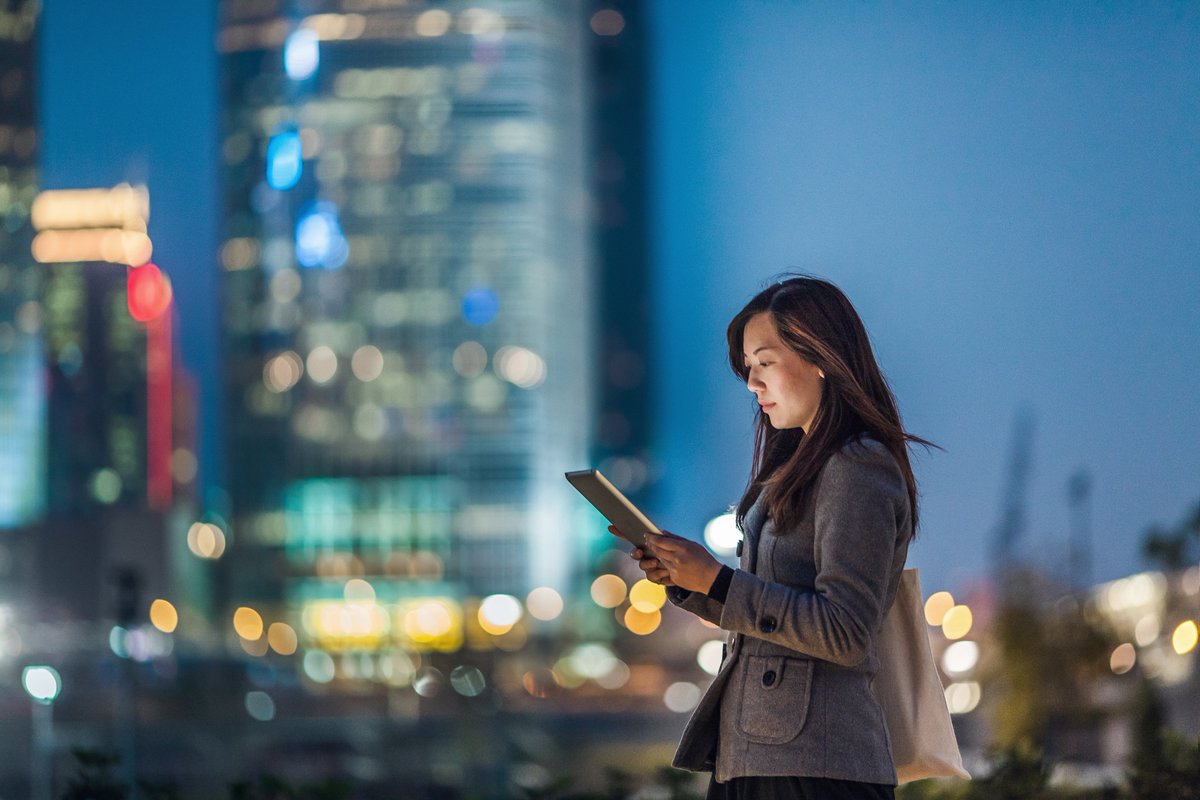 "90% of CEOs believe the Digital Transformation will impact their industry, but less than 15% are executing on a digital strategy." – MIT Sloan & Capgemini
This research says that each enterprise will need to adapt digital strategies in order to align the business processes and offer end-to-end customer experience.
The digital transformation journey involves the huge investment into enterprise mobile apps for business operations, cloud computing for process co-ordination, Big Data for analyzing the data for the decision making purposes and social channels to enable effective communication with the customers. Only by implementing digital transformation, an enterprise would be able to survive in this extreme competition and achieve success.
But, here are a few points that the enterprises agonize about:
What will be the concrete benefits of this transformation?
How much cost will it take for the complete transformation?
Will the enterprise be able to generate ROI?
With these emerging concerns, quality assurance comes into the picture. Quality assurance measures has to be placed in order to qualify the system performances in respect to UI, functional and security of the applications.
So, let's discuss how QA will help businesses sustain in the digital transformation journey:
1. Focus on Consumer Experience & Brand
Delivering great customer experience is the key to successful digital transformation endeavor. This is why, ensuring customer experience across multiple digital platforms like mobile, web, tablet, smartwatch, etc, is important. QA ensures that your apps deliver seamless experience to users with a range of tests for a specific purpose which are as follows:
Crowdsourced testing to have realistic results from the viewpoint of the customers
Payment Gateway testing for smooth e-commerce experience
UI & Functional testing for effective and efficient customer experience of the applications on multiple devices
Testing databases for validation and stability of the application's data
API testing across various network conditions, business-critical transactions, environment, integrations, and bandwidth
Testing applications across multiple OS, platforms, browsers and devices
The quality assurance of user experience also helps confirm following aspects of apps under test
How much easier is the access to the apps?
Do apps maintain or increase the existing brand reputation?
How much response time is required to reduce?
To achieve all the above points, QA teams should enforce automated solutions.
2. Shift to Lifecycle Test Automation
At the time of non-IoT devices, due to less complexity of the apps, quality assurance was limited to functional and regression testing. But, with the technology trends moving towards IoT and digital transformation, conventional quality assurance is now upgraded to the entire life cycle as we discussed in the above point.
Hence, automation can be performed at the level of entire life cycle of the application using various commercial as well as open-source tools. In fact, when it comes to routine execution of automated test scenarios with agile and continuous integration, codeless test automation tools reduces the cost of the entire life cycle automation. As a result, it improves the overall test automation ROI.
3. Impose Agile Testing
Agile testing is very much important in the IT organizations now.
Earlier, there was a time when teams hardly had time to invest in testing with traditional testing methods in order to deliver apps at speed. But, now with agile testing, IT, testing, QA and business teams work hand in hand to deliver the applications faster.
Here, each team member is equally involved and responsible for faster time-to-market and quality end-product. Also, automation testing plays a very important role. In fact, most of the enterprises have already implemented codeless automation testing to sustain in digital transformation due to its benefits as discussed above.
Thus, with faster feedback, teams perform extraordinarily to serve the clients faster, which ultimately cuts out the competition.
4. Adopt DevOps & Continuous Delivery
In order to sustain in the digital transformation journey, businesses need to focus on delivering high-quality products at the highest speed possible. Here, DevOps comes into the picture. Businesses looking to speed-up their transformation process, must adopt DevOps.
DevOps focuses on collaboration of the tasks of the developers, operations & IT professionals. Thus, it is an accelerator that works on software development, testing, QA, new changes and release cycles.
However, continuous delivery ensures that the application changes are made frequently and hence, are tested and delivered rapidly. To adopt continuous delivery, QA teams advices the organizations to invest into automated software testing tools to speed-up the testing cycles.
These tools are integrated well with various defect tracking tools, test management tools and also generates up-to-date reports along with the screenshots. This helps the QA teams to measure the progress of the quality of the apps in order to fulfill the business purpose of delivering quality products on time.
5. Utilize Advanced Analytics
Earlier, the reviews of the application were acquired from the customer's feedback. Now, with the businesses going digital, QA teams need to focus on some other methods to gather feedback. Hence, they utilize advanced analytics to gather various data as feedback from even those sources from where it is not that easy to fetch data. Same is the case with the social media platforms like Twitter and Facebook.
We need to use advanced analytics here as well to gather various customer feedback. This can further help QAs to qualify the product that help businesses sustain in the digital era.
6. Build Testing Center of Excellence (TCoE)
Well, most QAs now have already started building Testing Centers of Excellence (TCoE) for their enterprises. The only purpose behind doing this is that with digital transformation, it improves the quality of the product with faster time-to-market and also enhances the efficiency of the QA teams.
Also, QA teams can divide TCoE among two partitions. Small TCoE teams can focus on non-functional testing types and the larger ones can work on the best practices of the quality assurance.
7. Incline towards Mobile Testing
Apart from calling or messaging, we use mobile apps for mapping locations, booking tickets, shopping, paying bills, etc. Increased access and benefits of the mobile apps is the reason why digital transformation involves mobile as well. This has increased the pressure on testing and QA teams to deliver quality and secured mobile apps. Also, mobile apps are developed much faster compared to the web apps.
The concern is the investment that the mobile testing undertakes. The cost of hiring testing experts, the time and efforts utilized, etc. are unjustified to the expected ROI. But, QA teams can think of focusing on automating regression tests. This can reduce the testing cycles and improve the quality of the mobile apps. Also, most enterprises validate the mobile testing efforts by validating the complete user experience. Here, small TCoE teams can also come into picture to ensure the mobile apps passes the non-functional tests.
8. Work on Quality of the Big Data Testing
When we talk about digital transformation, our goal is to transform business processes in a way to offer outstanding customer experience. To do this, big data helps the businesses to understand the behavior of the customers, their requirements, expectations, etc. To confirm relevancy to the customer data gathered for analysis, data integration platforms are taken into consideration for measuring the quality of the big data.
Also, with the latest software testing trends, Big Data testing proves to be an important trend to look for quality management.
Hence, to sustain business growth, QA teams can employ open-source platforms like Hadoop or maybe commercial tools as well to come up with QA frameworks for data integrity, privacy, and security.
Conclusion
Digital transformation is actually transforming lives of the IT organizations. Hence, the role and responsibilities of the QA and testing team increase a lot to help IT organizations concentrate more on delivering quality apps faster.
What are your thoughts on this? Do share them in the comment section below.
Also Read:
Sarv Saravanan Dell EMC India's Sr. Vice President On Digital Transformation and Innovation in India
The Why And How Of A Digital Marketing Audit
(Disclaimer: This is a guest post submitted on Techstory by the mentioned authors.  All the contents and images in the article have been provided to Techstory by the authors of the article. Techstory is not responsible or liable for any content in this article.)
About The Author: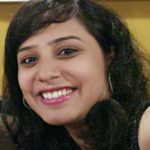 Himani is an organic search specialist with 6+ years of experience in improving organic traffic upto 800% within a year. Himani has helped various SMEs & MNCs to improve their brand reputation through content creation and digital marketing activities.
Apart from Digital Marketing, Himani is also a test automation consultant and a Quora Expert. Connect with her on LinkedIn and Twitter to improve your content, SEO, SMM and more.