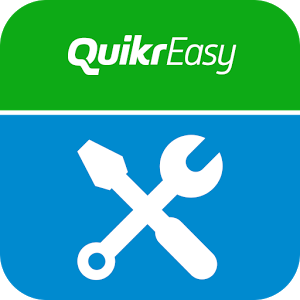 24 November 2017, India:
Online classifieds major Quikr is testing a new hyperlocal delivery service in Bangalore. It has named its service QuikrEasy. Under QuikrEasy, customers can virtually order things like grocery, street food, documents etc. The company will purchase products from merchants from customers and will deliver it to customers' doorstep.
The company wants to enhance the ease of meeting any kind of service need of consumers.
A Quikr spokesperson told inc42, "We have been running a pilot in 10 areas of North Bengaluru for about two weeks and the initial response has been encouraging. We deliver "Anything Anywhere" as long as its legal and falls in above delivery areas. From Pani Puri to cough medicine to eggs to cakes to samosas, sweets to spectacles & distilled water for the battery to picking up a garment from a tailor or bringing lunch from home and dropping off the keys and documents – people have been using the service to get their day to day chores done and save time."
Quikr has rebranded its QuikrServices to QuikrEasy. Customers can get services from service providers like interior designers, relocation services, health and wellness under the QuickEasy service. According to company, more about 200 such services are available under this category.
Last year, in March the company launched its doorstep delivery model Quikr Doorstep. Under this service, company provides Customer to Customer transactions (C2C model).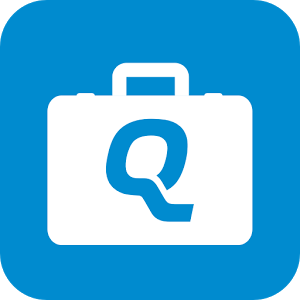 Quikr has to face a lot of competition in individual segments. There are many competitors like in hyperlocal HouseJoy and UrbanClap is present. BigBasket and Grofers will give a tough fight in grocery section.
And recently, other giants like Flipkart, Amazon, Paytm has shown their interest in this field. Flipkart with Supermart, Amazon with Amazon Now and Paytm with some investments will give tough competition.
On this, Quikr spokesperson gave an optimistic comment, "With over 30 mm monthly UV's, Quikr caters to a very large number of consumers, addressing their needs in a variety of areas. The brand has always stood for simplifying people's lives and helping them do things in a simpler, Quikr fashion. So a service like this forms a natural part of QuikrEasy, the services vertical of Quikr. The large number of consumers that already use Quikr will find it to be one more reason to use Quikr. To that extent, cost of customer acquisition is going to be minimal. On the logistics front, the service is built on top of Quikr's existing Doorstep capability offering present across India. Beauty of the service is that consumers are not tied to a merchant and we respect their choice."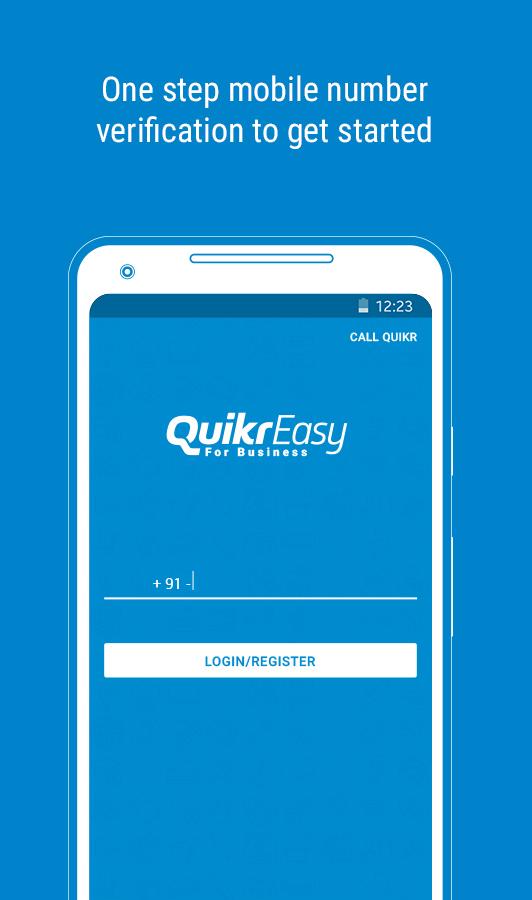 You can try QuikrEasy service via desktop site as well as app. You have to visit to the appropriate section.After that, you can order whatever you need (and if it is available). To order, you need to click the pick and drop tap under QuikrEasy section. Then you have to provide your contact details. An OTP verification will be done. After verification, you can list items you need one by one. After completing the listing part, you have to provide your address.
Then, you will be asked to pay a convenience fee or logistics fee of ₹49. You have pay the fee before completing the order (pre-pay). You can use credit card, debit card, net banking or Digital Wallets like Paytm, Mobikwik, Ola Money. You have to pay only ₹49 before ordering, total amount of bill can be paid at the time of delivery. The pick and drop service is available between 8 am to 8 pm. So, take care of the timings.
Quikr was founded in 2008 by Pranay Chulet and Jiby Thomas. Tiger Global Management and Kinnevik AB are main investors of Quikr.
(Image – Quikr)
Comments
comments